Living in Turkey
Last updated on Jun 13, 2023
Summary: The approximate population of Turkey is 83 million people. The largest cities in Turkey are Istanbul, Ankara, Izmir, Bursa, and Adana. Expats love living in Turkey for its rich culture, beautiful landscapes, and friendly people. Life in Turkey is described as vibrant, diverse, and full of opportunity. Popular foods in Turkey include kebabs, mezes, baklava, and Turkish coffee. The cons of living in Turkey include the language barrier, the lack of public transportation in some areas, and the high cost of living in some cities. The average cost of living for an expat is around $1,500 to $2,500 per month, depending on the city and lifestyle.
What do I need to know about living in Turkey?
When we asked people what advice they would give someone preparing to move to Turkey, they said:
"I would say, come to Antalya! It is a great city full of places to visit in the sorroundins. People are very warm and open. Life is easy in Antalya, the streets are safe, the weather is great and there are many activities to do. But not all is good, of course. You have to get used to the Turkish way of living. The "problem yok" (no problem) philosophy, where everything is ok, never seeing problems, is sometimes comforting and sometimes frustrating. Things are slower than in Europe or USA. You will need patience and adaptation to their culture and way of living. All in all, Antalya is a great place to live," wrote one member in Antalya.
"They should be open minded and as in every city, this city also has advantages and disadvantages, however if you have a positive outlook and are into finding out about new cultures its a jewel. Great history, lots to see, ethnic food, safe, rich night life, lots of traffic, difficult language and some chaos. Last but not least: The beautiful Bosphorus," remarked one expat who made the move to Istanbul.
Answer Question & View More Answers
How do I meet people in Turkey?
Answer Question & View More Answers
Answer Question & View More Answers
Answer Question & View More Answers
Answer Question & View More Answers
Answer Question & View More Answers
Answer Question & View More Answers
About the Author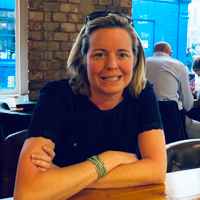 Betsy Burlingame is the Founder and President of Expat Exchange and is one of the Founders of Digital Nomad Exchange. She launched Expat Exchange in 1997 as her Master's thesis project at NYU. Prior to Expat Exchange, Betsy worked at AT&T in International and Mass Market Marketing. She graduated from Ohio Wesleyan University with a BA in International Business and German.
Some of Betsy's articles include 12 Best Places to Live in Portugal, 7 Best Places to Live in Panama and 12 Things to Know Before Moving to the Dominican Republic. Betsy loves to travel and spend time with her family. Connect with Betsy on LinkedIn.