Real Estate in Kenya
Last updated on Dec 28, 2022
Summary: People living in Kenya offer advice about real estate. How do you find a home in Kenya? Should you buy or rent? What is the cost of housing?
How do I find a place to live in Kenya?
We asked expats how they chose their neighborhood and found a place to live. They answered:
"You could try asking friends or colleagues who have recently lived in Kenya or have visited recently. You could also search online for rental property websites in Kenya and contact any agents they have listed. Additionally, there are numerous property listing sites that can help you find a place to live in Kenya, such as: Property24 Kenya, Akeka Kenya, Jumia House Kenya, Lamudi Kenya, and Habitat Kenya. As well, local newspapers and expat magazines can be a great resource for finding rental property in Kenya," remarked another member in Kenya.
"Our employer Kaluworks provided us a well furnished apartment in an expat compound in Tudor," explained one expat living in Mombasa, Kenya.
Answer Question & View More Answers
What is a typical expat home or apartment like in Kenya?
"Expat homes and apartments in Kenya typically include modern amenities and facilities, such as kitchen appliances, bathroom fixtures, and air conditioning. Depending on the size and location, some homes and apartments may have bars, security systems, and private pools. Many expat homes boast open floor plans and are built in modern styles. Furnishings are often luxurious and tasteful, cultivated with the Kenyan climate in mind. Kenya boasts stunningly beautiful views and many homes and apartments have balconies or terraces to enjoy these views," remarked another foreigner who made the move to Kenya.
"It's a spacious l 2 bedroom comfortably furnished apartment. This is the standard for most expats," explained one person living in Mombasa, Kenya.
What is the average cost of housing in Kenya?
If you are thinking about moving to Kenya, cost of living in probably a key consideration. Expats commented about the cost of housing:
"The cost of housing in Kenya varies greatly depending on the location, size, and quality of the residence. Generally speaking, rental prices range from relatively inexpensive shared housing to more expensive apartments and houses. Buyers of property face a similar range from small plots of land to luxury high rise buildings," said another person in Kenya.
"Housing is around 30/35 thousand Kenyan shillings. It is the same or even lower than in my host country," added another expat who made the move to Mombasa.
Answer Question & View More Answers
Should I buy or rent a home in Kenya?
If you have not spent a lot of time in Kenya, you should rent before even thinking about buying. We asked expats there about the buy vs. rent decision:
"Buying a home in Kenya may represent a greater financial commitment initially than renting, however in the long term it can be a more rewarding option. Buying may also give you greater control over the property, as well as allowing you to build equity and take advantage of tax benefits. Renting, on the other hand, may be the right choice if you aren't in a financial position to make a large initial payment or would prefer to remain flexible with your living situation. Ultimately, the decision of whether to buy or rent a home in Kenya should depend on your personal financial situation and lifestyle," said another expat in Kenya.
About the Author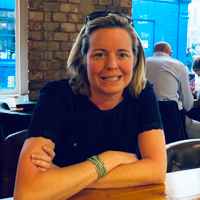 Betsy Burlingame is the Founder and President of Expat Exchange and is one of the Founders of Digital Nomad Exchange. She launched Expat Exchange in 1997 as her Master's thesis project at NYU. Prior to Expat Exchange, Betsy worked at AT&T in International and Mass Market Marketing. She graduated from Ohio Wesleyan University with a BA in International Business and German.
Some of Betsy's articles include 12 Best Places to Live in Portugal, 7 Best Places to Live in Panama and 12 Things to Know Before Moving to the Dominican Republic. Betsy loves to travel and spend time with her family. Connect with Betsy on LinkedIn.