Manta, Ecuador
Last updated on Apr 20, 2023
Summary: Manta, Ecuador is a vibrant coastal city with a laid-back atmosphere. Expats love the city's beautiful beaches, friendly locals, and affordable cost of living. The weather in Manta is typically warm and humid, with temperatures ranging from the mid-70s to the mid-80s Fahrenheit. The average cost of living for an expat is around $1,000 per month. The cost of a one bedroom apartment is typically around $400 per month, while a two bedroom apartment can cost up to $600 per month. The population of Manta is around 200,000 people.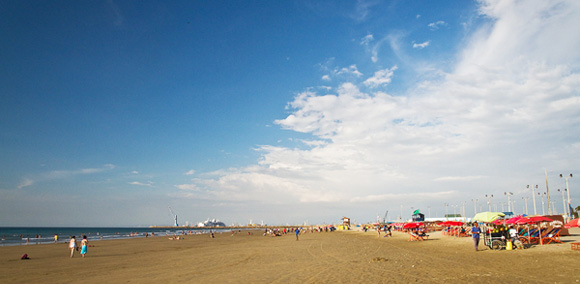 What do I need to know about living in Manta?
When we asked people what advice they would give someone preparing to move to Manta, they said:
"Expat retirees should be prepared for a hot and humid climate in Manta. As such, it is important to bring light clothing and quality sunscreen to protect against the sun. Expats should also be familiar with local customs and regulations for residency, especially if planning on staying for an extended period of time. Additionally, it is recommended to learn some Spanish as English is not widely spoken in Manta. It is also important to establish a local network, such as with other expat retirees, as a means of support. Lastly, expats should explore the city for activities and amenities that suit their lifestyle, in order to make the most out of living in Manta," explained one expat living in Manta, Ecuador, Ecuador.
"Make it a point to meet the local Gringo population, remember that if they do not have a marked price then barter is often necessary to keep from overpaying. Rent until you know the area and keep an open mind. Realize that on the coast tossing garbage on the side of the road and men publicly urinating is not unusual. This is a super place to retire and Manta's location is dry and arrid. Makes it very healthy and with little rain its easy to plan many outdoor activities. One needs to smile a lot and its amazing how a positive outlook spreads," said one expat in Manta.
What do I need to know before moving to Manta?
About the Author

Joshua Wood, LPC joined Expat Exchange in 2000 and serves as one of its Co-Presidents. He is also one of the Founders of Digital Nomad Exchange. Prior to Expat Exchange, Joshua worked for NBC Cable (MSNBC and CNBC Primetime). Joshua has a BA from Syracuse and a Master's in Clinical and Counseling Psychology from Fairleigh Dickinson University. Mr. Wood is also a licensed counselor and psychotherapist.
Some of Joshua's articles include Pros and Cons of Living in Portugal, 10 Best Places to Live in Ireland and Pros and Cons of Living in Uruguay. Connect with Joshua on LinkedIn.