Manta, Ecuador
Last updated on Sep 17, 2022
Summary: Expats, digital nomads and retirees discuss what it is like to live in Manta, Ecuador: Cost of living, Finding a home, Meeting People and more.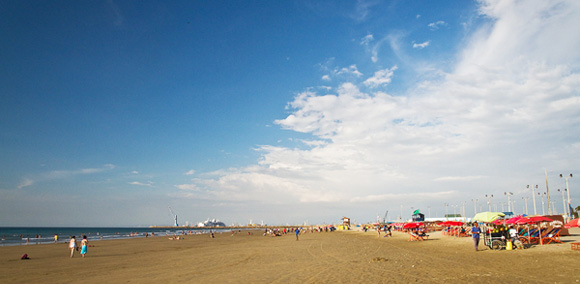 What do I need to know about living in Manta?
When we asked people what advice they would give someone preparing to move to Manta, they said:
"Make it a point to meet the local Gringo population, remember that if they do not have a marked price then barter is often necessary to keep from overpaying. Rent until you know the area and keep an open mind. Realize that on the coast tossing garbage on the side of the road and men publicly urinating is not unusual. This is a super place to retire and Manta's location is dry and arrid. Makes it very healthy and with little rain its easy to plan many outdoor activities. One needs to smile a lot and its amazing how a positive outlook spreads," remarked another expat who made the move to Manta.
How do I meet people in Manta?
When we asked people living in Manta about club and activities where newcomers can meet others, they responded:
"Manta International Social Club and/or contact Linda Flierl Hooks at [email protected]," remarked another expat living in Manta, Ecuador.
Will I be able to find a job in Manta?
When we asked people about industries and career opportunities in Manta, they reponded:
"My understanding is that fishing is the main industry here. The job situation here is very poor for all. The pay is low if you work for someone and if you start your own business the government changes the laws often. Most expats that are not retired are either in real estate, B&B or restaurants," commented one expat who made the move to Manta.
What is life like in Manta?
When we asked people living in Manta what life is like and how people spend their time, they said:
"For the most part the expats are retired or semi retired. Socializing tends to be a front runner for many. Because Manta is on the coast we have many close beaches, great mini trips and its very easy to use as a main base to visit and explore other parts," explained one expat living in Manta, Ecuador.
What do expats in Manta appreciate most about the local culture?
"The warmth and easy going friendliness of Ecuadorians. Common courtesy and good manners. That youth and age or treated with kindness. Respect for the environment. People are valued at least as much as economic gain. Hard work: people are willing to hustle for income, even if it's on a different time frame than US companies might expect," added another expat in Manta.
What do expats find most challenging?
"The language. There was a Tsunami alert the second week I was here. I did not have computer access, and air raid sirens were going off. Trucks with loudspeakers were in the streets, with bullhorns making announcements in Spanish, but my skills were not strong enough to make them out. I did not know what was happening and that was scary. That has eased as I"ve made friends and established a safety net," remarked another expat living in Manta, Ecuador.
Is there a lot of diversity? Are people in Manta accepting of differences?
"The people are polite as a rule and accepting. They do have a strong belief in a class system here. The Catholic church is very strong in Ecuador and encourages all including the poor to have a lot of children which they can not afford. Crime is mostly in certain areas and quite often revenge type crimes. The average tourist will find people helpful but do need to be aware that they will try and take advantage financially wise. I have no fear living in Manta but am aware that they do have crime," commented one expat who made the move to Manta.
What are the pros and cons of living in Manta?
Expats, digital nomads and retirees living in Manta responded:
"Beautiful country. Generally likable and welcoming communities. Spectacular and plentiful fresh food available. 12 hour days all year long, with warm weather all year. An enormous variety of activities, places, and natural wonders to explore. The OCEAN," said one expat living in Manta.
"Would like more entertainment options. Friendly expats and welcoming locals. The city has good transportation options, country and international bus connections and airlines. Can buy anything needed without going to large city yet small enough that it is easy to get around and can walk to essential places for shopping and doing business," mentioned another expat inManta.
What type of social life can someone expect in Manta?
When we asked expats and global nomads about their social experiences in Manta, they replied:
"People are happy and friendly. They go out of their way to help you. A small percentage of people speak English, mostly people with a higher level of education or people who have had a chance to travel abroad," said one expat living in Manta.
"One can get by OK without fluency in the language. I do. I am hearing impaired and don't do well with learning a new language, but I get along JUST FINE anyway. I get really tired of ex-pats always "demanding" that everyone needs to learn the language. Nice and helpful but one can do OK without," mentioned another expat inManta.
What advice to expats in Manta have about housing?
"The rental housing is mostly fully furnished with amenities like swimming pool and 24/7 security guard. Use a rental agent rather than renting directly from the owner. A rental agent will make sure that everything is in good repair and will respond quickly to your needs. My rental agent helps me find store and services. If you buy, make sure that you are already well established in the community because you will need to make many decisions on your own. It is easy but expensive to ship your household good. Depending on your lifestyle, it may be less expensive to ship your goods rather than try to duplicate them here," commented one expat who moved to Manta.
What are medical services in Manta like?
When we asked expats and global nomads about the quality of medical care in Manta, they replied:
"Socialized medicine has many flaws versus private medicine. Due to age and prior conditions , government medical plans are the only "play"," said another expat.
About the Author

Joshua Wood, LPC joined Expat Exchange in 2000 and serves as one of its Co-Presidents. He is also one of the Founders of Digital Nomad Exchange. Prior to Expat Exchange, Joshua worked for NBC Cable (MSNBC and CNBC Primetime). Joshua has a BA from Syracuse and a Master's in Clinical and Counseling Psychology from Fairleigh Dickinson University. Mr. Wood is also a licensed counselor and psychotherapist.
Some of Joshua's articles include Pros and Cons of Living in Portugal, 10 Best Places to Live in Ireland and Pros and Cons of Living in Uruguay. Connect with Joshua on LinkedIn.