Explore Manta

Manta Forum
Talk with other digital nomads and expats in Manta on our Manta forum - meet people, get advice and help others.

Pros & Cons of Living in Manta
Expats in Manta talk about the Pros & Cons of Living in Manta.
Member Reports about Culture Shock in Manta
Member Reports about Living In Manta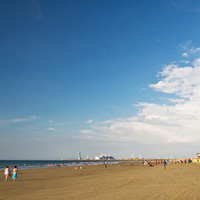 Dream vs. Reality of Living in Manta, Ecuador
An expat couple explains how the negative reviews of Manta, Ecuador made them initially overlook this "working-class city." After visiting several others cities, they gave Manta a chance and realized that it was the perfect destination for them!

Retiring in Manta
Retirees in Manta talk about life in Manta.