Malahide, Ireland
Last updated on Jul 10, 2023
Summary: Expats, digital nomads and retirees talk about what it is really like living in Malahide, Ireland. They offer advice about meeting people, cost of living, finding a home and more.
What do I need to know before moving to Malahide?
When we asked people what advice they would give someone preparing to move to Malahide, they said:
"Malahide is a picturesque coastal town in County Dublin, Ireland, known for its historic castle, beautiful beaches, and vibrant community. It's a popular choice for expats due to its proximity to Dublin city center, yet it maintains a peaceful, village-like atmosphere. Before moving to Malahide, it's important to understand that the cost of living can be quite high, especially when it comes to housing. The town is considered one of the most affluent areas in Dublin, with property prices significantly higher than the national average. Public transportation in Malahide is reliable and efficient, with regular train and bus services connecting the town to Dublin and other parts of the country. However, owning a car can be beneficial for exploring the surrounding countryside and for convenience. Malahide is known for its excellent educational facilities, including a range of high-quality primary and secondary schools. If you're moving with children, it's advisable to research schools in advance and secure a place as early as possible due to high demand. The town has a strong sense of community, with numerous clubs, societies, and sports teams that newcomers are encouraged to join. This can be a great way to meet locals and integrate into the community. Malahide has a temperate maritime climate, with mild winters and cool summers. It's advisable to pack a variety of clothing suitable for all weather conditions, including rain gear. The town is renowned for its food scene, with a plethora of restaurants, cafes, and pubs offering a wide range of cuisines. It's also home to a popular food and craft market that takes place every weekend. Healthcare in Ireland is of a high standard, but it's important to note that it operates on both a public and private basis. It's advisable to secure health insurance before moving, as waiting times for public healthcare can be long. Finally, it's important to understand that while English is the primary language spoken in Malahide, the Irish language (Gaeilge) is also taught in schools and used in certain official contexts. While not necessary for daily life, learning a few phrases can be a nice way to connect with the local culture," commented one expat who made the move to Malahide.
How do I find a place to live in Malahide?
About the Author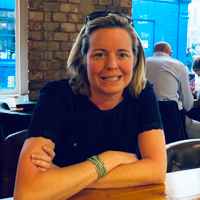 Betsy Burlingame is the Founder and President of Expat Exchange and is one of the Founders of Digital Nomad Exchange. She launched Expat Exchange in 1997 as her Master's thesis project at NYU. Prior to Expat Exchange, Betsy worked at AT&T in International and Mass Market Marketing. She graduated from Ohio Wesleyan University with a BA in International Business and German.
Some of Betsy's articles include 12 Best Places to Live in Portugal, 7 Best Places to Live in Panama and 12 Things to Know Before Moving to the Dominican Republic. Betsy loves to travel and spend time with her family. Connect with Betsy on LinkedIn.