New Providence, Bahamas
Last updated on Sep 17, 2022
Summary: Expats, digital nomads and retirees talk about what it is really like living in New Providence, Bahamas. They offer advice about meeting people, cost of living, finding a home and more.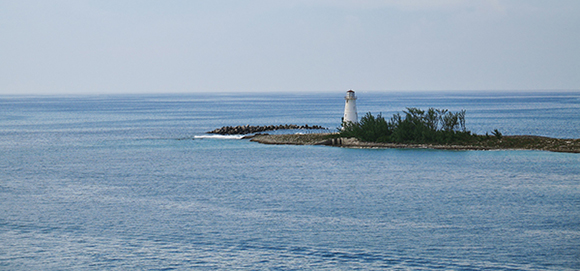 What do I need to know about living in New Providence?
When we asked people what advice they would give someone preparing to move to New Providence, they said:
"Really take a close look at the cost of living before deciding. Everything is much more expensive here then it would be in most parts of the world. As an example a car here will cost about double the value in the USA. If you import it they add 75-80% duty on the value they determine (along with all the freight costs it quickly gets to 100% on top of the value) and if you purchase here the prices are already about double the price in the USA to begin with. Rent, Water and electricity are also very expensive here. This is not a location you would come to in order to lower your cost of living and "stretch" your salary but if you can afford the high cost of living the weather, beaches and people are quite inviting," said another expat in New Providence.
How do I meet people in New Providence?
When we asked people living in New Providence about club and activities where newcomers can meet others, they responded:
"There is a large expat community in New Providence so it is easy to find others with the same interests as you. We have met most of our friends through the school which our children attend but there are also women's clubs, a Foodie group, running clubs, rugby leagues, a ball hockey league, sailing groups a kiwi club, a humane society that you can volunteer at and all other kinds of clubs and organizations. In addition you can find groups on Facebook of people living here on the island. There are also club houses on the island that you can purchase memberships at and meet people through as well, these tend to be more expensive then the cost of a similar club in North America," said another expat in New Providence.
William Russell's private medical insurance will cover you and your family wherever you may be. Whether you need primary care or complex surgery, you'll have access to the best hospitals & doctors available. Unlike some insurers, we also include medical evacuation and mental health cover in our plans (except SilverLite).
Get a quote from our partner, William Russell
.
Will I be able to find a job in New Providence?
When we asked people about industries and career opportunities in New Providence, they reponded:
"Lack of employment is one of the biggest problems in the Bahamas. Most of the money invested here is in the tourism and banking industries and even that is struggling lately. It is VERY difficult to come here as a foreigner and work for a local company. Most expats either work for hotel chains, banks or come here working for themselves, working online or as investors and retirees," explained one expat.
What is life like in New Providence?
When we asked people living in New Providence what life is like and how people spend their time, they said:
"It is a vast range of differences. The range is from very hardworking individuals that are employed by the banks, hotels etc which get very little time off to enjoy the island to the ultra rich with family money that spend most of their time living up the easy life and everything in between. We are considered a medium class family back home in Canada and so we are somewhere in the middle and spend most of our free time with our three children visiting and attending youth sports and clubs. Their is a vibrant night life scene but it can become fairly expensive quickly. The beach is a big draw in the warm months but locals do not swim in the winter months and so they are normally fairly empty at that time of the season," said another expat in New Providence.
Is there a lot of crime in New Providence?
We asked people if there is a lot of crime. They answered:
"Yes, unfortunately the crime rate is fairly high. The Murder rate is extremely high for the population. Most of the crime happens in the sketchy areas and is drug or gang related so does not affect us directly. However be careful with your money in town as robberies are fairly common for those who do not take precautions," explained one expat living in New Providence.
Is there a lot of diversity? Are people in New Providence accepting of differences?
"Again there is a large diversity on the island due to the high amount of expats from all around the world. Most of the locals are quite religious and attend church weekly. They are accepting of differences and I have not had any trouble with either locals or expats because of my different religious, racial or cultural views. It is of course important as with anywhere to respect their differences and not try to change them (we are the visitors after all). Financially the differences even among the locals ranges widely from extremely poor struggling to maintain a roof over their heads to ultra rich living in Mansions on the water. It is important to recognize these differences when living here," remarked another expat in New Providence.
About the Author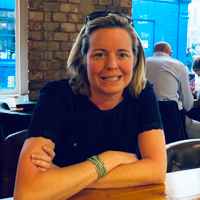 Betsy Burlingame is the Founder and President of Expat Exchange and is one of the Founders of Digital Nomad Exchange. She launched Expat Exchange in 1997 as her Master's thesis project at NYU. Prior to Expat Exchange, Betsy worked at AT&T in International and Mass Market Marketing. She graduated from Ohio Wesleyan University with a BA in International Business and German.
Some of Betsy's articles include 12 Best Places to Live in Portugal, 7 Best Places to Live in Panama and 12 Things to Know Before Moving to the Dominican Republic. Betsy loves to travel and spend time with her family. Connect with Betsy on LinkedIn.