Women in the Kingdom: Life as an Expat Woman in Saudi Arabia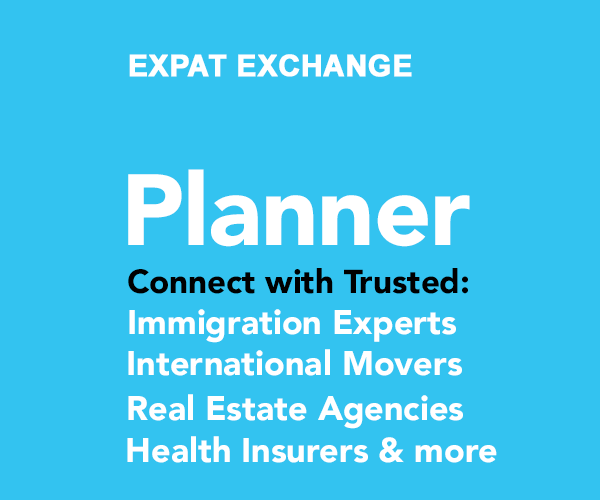 Summary: Any woman considering a move to Saudi Arabia, should really do her research, talk with other expat women in the cities where she may be living in Saudi Arabia, and, if married, discuss the positives and negatives at length with your husband.
Expat women in Saudi Arabia face a much different experience than their male counterparts. For some, wearing an abaya and headscarf, not being allowed to drive and abiding by the rules that govern interaction among the sexes are just a formality. For others, they turn out to be a source of great frustration... even deal breakers. Any woman considering a move to Saudi Arabia, should really do her research, talk with other women in the cities where she may be living, and, if married, discuss the positives and negatives at length with your husband (Note: unmarried couples are not allowed to live together in Saudi Arabia).
In recent months, several women considering moves to Saudi Arabia have used ExpatExchange's Saudi Arabia forum to network with expats living there (and a few who have repatriated). Here is some advice and insight that we gleaned from their wonderfully open and honest discussions:
Look at the positive side -- black is very slimming. Okay, all joking aside, most expat women wear a black abaya, and often a headscarf, in public. Here's the scoop, "When you arrive, you can buy an abaya at any shopping mall and even the larger grocery stores. Wear dark colors (black is best) and something loose fitting; if you have a head-scarf, that will be appreciated by the locals as well. Dammam and Jeddah are most tolerant of westerners; Riyadh is the most conservative. And in the current environment here, you are well advised to be conservative as well."
On the topic of security, an expat advised, "Yes, Saudi Arabia is a security conscious country. This country is not at war but as long as you abide to their rules and regulations for foreign females, no worries you will be ok. Always keep with you your personal documents, ie: Passport, Iqama (if you have one, if not, then that's another story) and Visa. For a female you must always remain covered when you are out and about in the city, i.e.: shopping, dining out, etc. There are at times check-points in and around the city of Riyadh, but don't worry yourself too much about them. As soon as you open your mouth and display a lack of Arabic language, you'll be ok. However, if you yell and abuse them and refuse to co-operate then it's, 'goodbye'!"
Unequal Opportunity Employment... If you are a woman who is looking for a job in Saudi Arabia, there are only a few professions that typically recruit women. An expat explains, "Very, very few single women are recruited by companies operating in SA, and without being sponsored by an employer there is no way for you to move there for a while. You won't get a visa, and the airlines won't even take you there without a visa. There may be some jobs you can obtain as a single woman - perhaps as a teacher, a nurse, or a physician. In many cases you would be expected to live in a single-sex compound where you are sheltered from interactions with men."
It's just a fact: your social life will vary greatly based upon your marital status. If you're moving to Saudi as a single woman, you will probably want to know what to expect in terms of having a social life. One woman talked about her social experiences as a single expat, "For me, the best part of living in Saudi is the social nature of the place among the expat community. While I did live on hospital accomodation with other females, there were many social opportunities available to mingle with both male and female expatriates on coed compounds. I met my British husband there and am now living in the U.K. where I have had more difficulty developing a social life than I ever did in Saudi." In terms of relations with Saudi males, one woman cautioned: "many male Saudis want to develop friendships with female expats, but many times they intrepret friendship to mean something more. Just a simple hello/how are you can be interpreted by them that you want to build a relationship with them."
Married women and moms typically have a much different social experience. Here's one woman's experience: "For recreational outings, your employer would arrange things for you in a group or you and other mums would arrange your own activities, always knowing that you would be driven to wherever you wanted to go (sometimes in a schoolbus). Mothers with their children in a group are welcome to go about in town or to the beaches or do sightseeing or whatever."
Unfortunately, some expat marriages don't survive a posting in Saudi Arabia: "I lived in Saudi Arabia for 5 years with my wife. We were stationed in Taif for 3 1/2 years and then Jeddah for the last 20 months. My wife was a very independent banker before we moved to Saudi. She could NOT adapt to my working long hours sometimes 6 days a week while she only visited with other expat's wives. She could NOT drive, and could NOT even go to the mall alone, and the kicker was about 2 months into my last year she decided she wanted to call it quits. She could not even get her passport from the company I worked for or leave from the Jeddah Airport without a male family member (me) signing for her. It cost us a marriage."
If you're considering marrying a Saudi or Arabic man, your experience may be like that of this ExpatExchange.com member: "I do not live in a compound and am married to an Arabic man whose family lives in Jeddah also. I live in an apartment in the city and am talking about daily life in the city, not in the compounds... a totally different situation. Rarely are local women seen alone in public. Usually women go out with their families or a group of female friends or relatives. Mixed social functions occur on compounds or behind closed doors, not in public. As for women and sports, these too are done on compounds, private women-only spas, or private beach resorts. You will never see a woman jogging, riding a bike, or jet skiing in public. You must either be rich (enough to affort membership to spas and resorts) or be an expat with a work contract (live on a western style compound) to have the luxury of enjoying a western-style life in Jeddah. The only evidence of exercise I've seen in public is pregnant women walking briskly covered in their abiyas and head scarves."
One woman did a great job summing up her list of pros and cons about life in Saudi Arabia: "from a woman's point of view, the Saudi experience is mixed but positive over all. Yes, I had to wear an abaya and occasionally a headscarf in 100+ degree heat. I couldn't drive (actually, didn't want to after seeing the locals' driving habits -- I used taxis or compound provided shuttles) and had to adjust to making my shopping runs between prayer times. Those were the greatest negatives, which are rather minor. I greatly enjoyed the "exoticness" of the local culture, the openess of other expats and the easier life within the compounds I lived in. Our children could run around within the confines of the compound and I had a regular maid who also babysat. If there were any problems, there were many other women with whom I could consult."
About the Author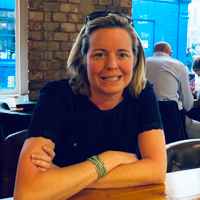 Betsy Burlingame is the Founder and President of Expat Exchange and is one of the Founders of Digital Nomad Exchange. She launched Expat Exchange in 1997 as her Master's thesis project at NYU. Prior to Expat Exchange, Betsy worked at AT&T in International and Mass Market Marketing. She graduated from Ohio Wesleyan University with a BA in International Business and German.
Some of Betsy's articles include 12 Best Places to Live in Portugal, 7 Best Places to Live in Panama and 12 Things to Know Before Moving to the Dominican Republic. Betsy loves to travel and spend time with her family. Connect with Betsy on LinkedIn.
Summary: Expats who want to move to the Saudi Arabia should fully explore what it means to move and live there. Read a lot of comments from people who live in Saudi Arabia, and have for a number of years.
Comments
guest
testing
guest
In all cities womwn has to wear abbayas?
guest
Dear Mr.Betsy Burlingame, Good Morning to you all who ever watching this expat blogs, Well we, muslims are not conservative first and if you thinking about abaya that is good for women why i am going to explain to you, here in Kingdom of Saudi Arabia giving to women a respect and obviously a differance between a man and women male should be dressed properly and nicely and women should be dressed to hide herself properly instead to show of the body we, are giving respect to female if you have any comments on it kindly let me know it regard Yaqub
guest
Do women in Jeddah have to wear abbya. I am told that this was 10-15 years ago and now they do not wear it any more.
guest
Hi, after living in Abu Dhabi for the past 5 years with my husband and two teenage daughters, we now are moving to Riyadh. Could anyone please advise me what is best to do, for example what is the best compound to live in, is it best to live in the compounds. Schooling for two British non muslim teenage girls. Pro's and Con's of what your beliefs of Riyadh are. I hope you can help me make a decision. Thank you
guest
As a western Muslim who already wears an abaya in America everyday, I see no problems adjusting. In fact, I will probably feel more normal because all the other women will be dressed like me. Alhamdulillah.
guest
I lived in Riyadh for 25 years. We Left last year. Life in a good compound is best as one has company and often entertainment of sorts. I worked as a teacher but did not live on a huge compound as my husband's employer had a lot of small groups of villas scaterred all over Riyadh. However since the laws are becoming stricter wife dependents can no longer work as freely as before. Now one needs to be recruited by a school or a company and have to have a working permit. As life goes in general; the golden rule is "When in Rome do as Romans do!" Some Abayas which everyone is so afraid of can be very fancy if you are prepared to pay good money for it.