Parent's Review of Bolitho School in Penzance, UK

Review Your Child's International School
What is the name of your child's school? (Please report on one school per survey.)
Bolitho School
In what town or city is this school located?
Penzance
How would you describe this school? (i.e. American, British, International, Local, etc.)
British
What grade levels are represented at this school?
Ages 6 months to 18 years
How do most children get to school everyday? (bus, train, walk, etc.)
Walk, minibus provided by school or own transport.
How would you describe the facilities at this school? What extra-curricular activities are available?
Very good. lovely 6th Form centre that has a sense of independence like in a 6th Form college, but with overseers in that staff keep an eye on them! playing fields, extra-curricula activities, excellent art and music makes it provide all that you would need.
What has this school done to help your child transition from the curriculum in your home country into the curriculum in your new country? Are there programs to prepare your child for repatriation?
She has fitted in really well. Small class sizes, caring staff and a really sense of family has made it really easy for her, having been abroad for the last couple of years. they have done really well.
How would you describe the social activities available for parents through this school? Are there parent-teacher organizations?
Excellent PTA - very supportive - determined to keep the school personal and an individuality which large schools can't manage.
What advice would you give to someone considering enrolling their child in this school?
New head is brilliant - worth his weight in gold. Really caring atmosphere. The school has had to deal with a number of important financial concerns recently, but it is clear they have a strategy for making the school even better. We love the school and will fight to keep it as good as it can be. We love it, the headmaster and the staff. The best school in the country as far as we are concerned.
Quickly and easily find trusted moving, insurance, relocation and other providers with
Expat Exchange's Moving Planner
. Select which of our trusted partners you would like to hear from and we'll do the rest.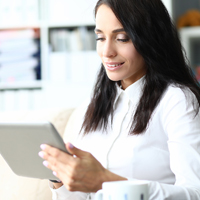 Plan Your Move to UK
Quickly and easily find trusted moving, insurance, relocation and other providers with Expat Exchange's Moving Planner. Select which of our trusted partners you would like to hear from and we'll do the rest.
Get Started Now