International Destination Report
12 Tips for Living in Sheffield, UK
By vionaloos
An expat talks about living in Sheffield in South Yorkshire, England. Many people move to Sheffield for job opportunities. Sheffield has quality healthcare facilities, low crime and good schools.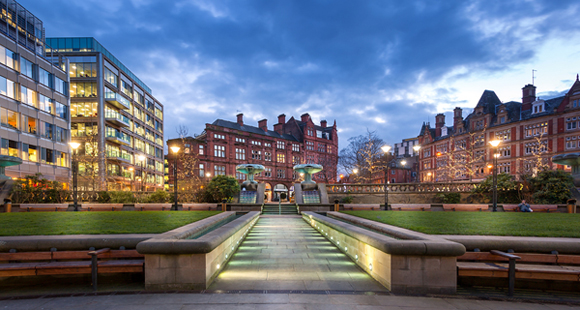 Many People Move to Sheffield for Job Opportunities
Sheffield is U.K's hub for call centers, so people move here for job opportunities. Also, the university has a lot of foreign students.
Rental Prices Vary By Neighborhood
Rents vary depending on the area, with places notorious for drugs offering lower house costs.
Expat Clubs & Groups
Surprisingly, there is little activity regarding expat groups and university students have their own private clubs. I joined the Internations group in Leeds.
Schools for Expat Kids
My kids went to King Edwards in Broomhill and the education standard is top notch there. Tapton School also has an excellent reputation.
Grocery Shopping in Sheffield
Supermarkets in Sheffield offer excellent service and standards with big names such as: Morrisons, Sainsbury's, Asda, Tescos etc.
Public Transportation
Sheffield offers an excellent and safe transport service, and the buses, trams and trains are efficient and punctual.
The Climate in Sheffield
One never knows what the weather in England will bring! Sheffield is hilly, windy and it rains a lot.
Restaurants & Nightlife
The are loads of restaurants and clubs and it's a good night out in Sheffield.
Hospitals & Doctors in Sheffield
Healthcare in Sheffield is top notch and government hospitals, clinics and doctor's surgeries are in close proximity, regardless of where you are. It's important to register with a doctor when you move to England.
Parks & Recreation in Sheffield
There are lots of parks that have tennis courts, fields, table tennis and facilities for the whole family. There are a couple of swimming pool/ leisure centers throughout the city.
Visas & Residency
E.U. residents have no problem staying in England, and Commonwealth countries have an easier time getting a visa, but a huge crackdown on many nationalities have made visa applications difficult for them.
Crime in Sheffield
Crime as a whole is low in England, although rapes and drug-related crimes are on the increase.