Panama's Pensionado Visa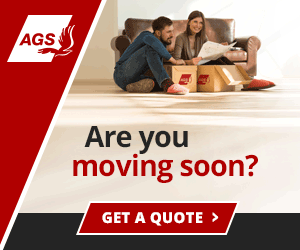 Summary: Panama's Pensionado Visa offers retirees with a retirement income of at least $1,000 an easy way to become legal residents of Panama and includes many perks.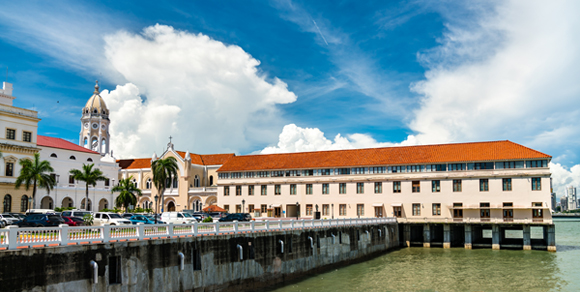 The Pensionado Visa is for retirees who can prove an income of $1,000 per month (+ $250 for each dependent). With the Pensionado Visa, you are not allowed to obtain a work permit. If you are planning to work in Panama, full or part-time, the Friendly Nations Visa is a better option.
According to the Panamanian Embassy in Washington DC, "To file an application, you must do so through an immigration lawyer in Panama. The retiree residence status requires that applicant demonstrates an income or pension of only US $1,000.00 per month and US $250.00 for each dependent. You can certainly travel to Panama on a tourist visa and later change your status in Panama. Just to make sure you have all the necessary documentation."
Benefits of the Pensionado Visa
Easy Process if You Qualify
Documents Needed for the Pensionado Visa
You should bring these documents with you to Panama:
Birth Certificate (Updated and Certified Version form Office of Vital Records
Notarized Proof of Income
Certified Marriage Certificate (if married)
Police Record Check issued by the FBI (signed and stamped)
Notarized Copy of Every Page of Your Passport
What Documents Do I need to Apply?
You are required to hire an Panamanian attorney to file your application. You must apply in Panama
You must be at least 18 years old
You must go in person to the Immigration Office in Panama City to obtain the pensionado registration form.
You'll also need to be in Panama when the visa is issued.
Original, notarized letter from a private company or public entity stating your condition of pensioner and the amount received per month from a government program or private corporation. You must have a minumum monthly income of $1,000 from Social Security or another retirement fund, i.e. military, state, police pension, private corporation pension. For your spouse or minor children, you must have $250 more per dependent.
Proof of amount received apostille sealed or authenticated by the Panamanian Consulate.
Health certificate from a Panamanian Doctor.
Police record from police in place of residence for last 5 years, apostille sealed or authenticated by the Panamanian Consulate.
If unmarried, you will need a certificate of bachelorhood from your local court, or, if unavailable, a notary public (certified in the presence of 2 witnesses) and authenticated by the Panamanian consulate.
Passport
Photocopy of passport, all pages, including cover, notarized and authenticated by the Panamanian Consulate.
4 photographs
Sworn personal background statement, done through the Panamanian lawyer.
What Additional Documents Do I need if My Family is Also Applying?
If you are including your family, you'll also need:
Power of Attorney
Apostille authenticated or consultate authenticated marriage certificate
Photocopies of passports for dependents and/or spouse
4 Photos of Each Dependent / Spouse
Notarized and Duly Authenticated Certificate of good conduct of spouse and any dependent over 18 years of age
Birth certificate for children duly authenticated by Panamanian Consulate
Health certificates.
Attorney prepared sworn statement about personal background
Notarized and authenticated responsibility letter duly (by Panamanian Consulate)
How Do I Get Documents Apostilled?
For US Citizens applying to the Pensionado Visa, the US Embassy in Panama provides information about: Getting Documents Apostilled by US Embassy and Federal Criminal Record Checks.
Do I have to be a certain age to apply for the Pensionado Visa?
You need to be 18 to apply for the Pensionado Visa. Many people think that you have to be 55 (women) and 60 (men) to quality, but that is not the case. To qualify for Pensionado discounts (aka Jubilado discounts), you do need to be 55+ (women) and 60+ (men).
What are the income requirements for Panama's Pensionado Visa?
"To be eligible for the Pensionado visa, you must... show proof of perpetual monthly income exceeding $1000 for a single person and (IIRC) $1250 for a couple. This can be social security or pensions or some other annuity but you must document it with apostille. A Panamanian lawyer with expertise in immigration visas is an invaluable resource. Don't try to do this yourself, especially if you Spanish skills are poor," advised one expat.
Do I need to have a Government Pension to qualify?
"It is getting more difficult all the time. Your Government pension for life is best. Private business pensions were good until they began to be abused and fake lifetime pensions started to show up. Annuities and other such incomes have not worked in the past unless you have a good lawyer who can make adjustments that qualify you. It is really up to your lawyer to make it happen for you," said one expat.
"Rental income from any source, definitely will not qualify you for a Pensionado Visa. Neither will a million dollars in the bank. It has to be government or work pension type income guaranteed for life and a letter from the government or business to prove it," said another expat.
Can I apply for the Pensionado Visa from outside of Panama?
"If you are pensionado, it is pretty easy Retain a lawyer that makes use of technology. He will send you the list of necessary documents . You can do this from your home country. When you acquire the documents, scan them into your lawyer, so he can verify their correctness andhave them tra nslated into Spanish. Make an appointed with him to come to Panama. When you get here. find a clinic to give you a health certificate at least 1 day before you meet your lawyer. Meet your lawyer and he will take you to the immigration office. I did mine in David, which took 1 1/2 hours. I signed some papers, had a picture taken, and walked out with a temporary pensionado visa with multiple entry/exit. I went back to the states. 5 months later, my lawyer notified me that my application had been approved and that I needed to come back to Panama to do the signatures and picture for the permanent pensionado. He recommended that I try to get here in 2 - 3 weeks before my file was moved to the back room, where it could take days to find. I flew in for a day and a half, did the visa paperwork and flew back to the states with my pensionado. I did not move here until 7 months later," explained one expat.
It's Important to Obtain the Multi Entry Stamp with Your Temporary Pensionado Visa
"Just make sure you pay the little extra for the Multi-Entry Visa. Otherwise if you leave Panama before you receive your permanent visa you will face a $2000 per person charge," advised one expat in a discussion about the Pensionado Visa. "Multi Entry Visa stamp in your passport is required so that you don't have to pay a $2000.00 fine for leaving Panama during the process," wrote one expat. "Upon arrival, if your documentation is in order and has been sent by email to your attorney for translation by an official translator, you can give the documentation to your attorney to take to the translator, who will release your original documentation with the certified translation. You, together with your attorney, can then (the same day or the next) present your application (you have to be present to take your photo for the first visa card). It will take 2 business days to obtain your Multiple Entry visa and you are then free to travel home while your visa is processed. Please note: You have to register with Immigration PRIOR to presenting your documentation (a 10 minute process, once your priority number - as a Jubilado - has been called). The rub is that the time to call your number can vary between 10 minutes (almost never) and 6 hours (can happen). So this step must be done at least a day before presentation. You MUST use an Attorney for this process and if he/she specializes in visas, will be able to guide y0u on the documentation that is needed PRIOR to arrival. In a "best case situation" you can do the whole process within 4 business days, less if you are already registered. We have done this many times," added another.
If I'm Using Social Security as My Proof of Income, Does the SS Form Need to be Signed? And How Can I get That Signed?
"My attorney has assured me I can acquire this (proof of income) WITH A HAND WRITTEN signature. All I am able to get is one with a stamped address & stamped name of someone. I went on line and to a local S.S. office and called the only general s.s. phone number they have and have been told by all they DO NOT DO SIGNATURES! I am not doubting lawyer, just want to know WHERE and HOW to obtain this! I can get it done in P.C. at the US Embassy with an appt., but want to know if I will need to bring any other paperwork with me then the "proof of income" that I already got? I don't want to fly back for something. Anyone with experience with this I would really appreciate some insight and suggestions," asked one person.
"You can have it apostilled but that does not mean it will pass scrutiny at the visa application. At the Long Beach Panamanian Embassy, they even had me go down stairs and have a notary document the letter. All they can do without a signature block on the letter is have you sign it and notarize the signature you placed is valid. We even submitted this and it would not pass muster. Yes, the consulate Apostilled it before it was submitted. The document needs the office manager stamp and a direct signature and printed name. Go in person, show them the example document and they should be willing to do exactly what you actually need," wrote another expat.
Can I Own a Business in Panama with a Pensionado Visa?
"Yes, a pensionado can own a business but they cannot work it in unless they have a work permit. Working in a business includes talking to customers, taking orders, driving people around town to show properties, collecting payments. There are too many foreigners breaking the laws in Panama... including those with a Pensionado and those who don't even have a Visa. Panamanians notice and they hate it. We're a guest in this country and should follow the law.. the laws apply to everyone living in Panama, even part timers. As a foreigner, I want to set a good example by obeying the laws and encourage all my clients to obey the laws and rules in Panama too," explained one expat.
" I hope you realize that pensionados can own businesses in Panama with no work permit as long as they don't take a salary. They can share in the profits, however," added another.
Pensionado Discounts
Whether you choose the Pensionado Visa route or Friendly Nations Visa, if you're a woman over 55 or a man over 60 with legal residency in Panama, you'll be eligible for a generous set of discounts on hotels, restaurants, airlines, pharmacies, mortgages, doctor and hospital bills and much more. For example, you'll receive 25% off of airline tickets and 50% off at hotels on weekdays. Our article, Panama's Pensionado Discounts, covers the discounts in detail with advice from expats about how to book the airline tickets to get the 25% discount.
About the Author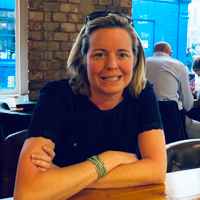 Betsy Burlingame is the Founder and President of Expat Exchange and is one of the Founders of Digital Nomad Exchange. She launched Expat Exchange in 1997 as her Master's thesis project at NYU. Prior to Expat Exchange, Betsy worked at AT&T in International and Mass Market Marketing. She graduated from Ohio Wesleyan University with a BA in International Business and German.
Some of Betsy's articles include 12 Best Places to Live in Portugal, 7 Best Places to Live in Panama and 12 Things to Know Before Moving to the Dominican Republic. Betsy loves to travel and spend time with her family. Connect with Betsy on LinkedIn.
First Published: Oct 01, 2020