5 Tips for Living in Manzanillo, Mexico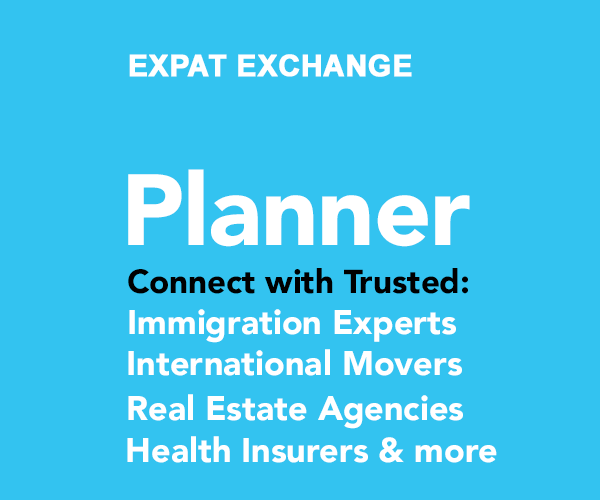 Expats in Manzanillo enjoy wonderful winter weather and very hot summers as they engage in all kinds of outdoor activities... All right by the beautiful scenery of the Pacific Ocean.
Expats in Manzanillo enjoy a life by the Pacific Ocean in the Mexican state of Colima. While hot in the summer, the number of activities available year round make this a destination enjoyed by expats but not overrun by too many foreigners to ruin an authentic Mexican experience by the sea.
Expat Life in Manzanilla, Mexico
One expat retiree suggested Manzanillo, Colima to someone asking where to live in Mexico. "This is a very safe state... Great weather, great beaches" and "affordable living. Not overrun with 'gringos' but enough of a community to be comfortable. Check it out, I think you will like it!"
Another expat wrote that "Beer and alcohol are very reasonably priced, walking on the beach is free. I expect that for about 1000.00 US a person could live here comfortably. For 2000.00 you can live VERY well."
One expat warned about the climate that "because we are on the beach, things of silver or other metals rust. Also art work, if you want to have it for other generations, is difficult to preserve."
When asked what to bring or leave at home when you move to Manzanillo, another U.S. expat advised that "electronics, like computers, that you want in English you should bring. If you are a gourmet, bring your pots and pans, bring what it is that you love. Everything else leave."
In one thread, an expat talking about the summer heat in Manzanillo and Colima City, Colima noted that Colima "is only 500 (1,600 feet) meters above sea level. That only gives slight relief from the brutal heat of Manzanillo in the summer. If you want a good year-round climate you need to be a 1,000 meters higher (or at 5,000 feet). This holds true thoughout Mexico."
Attaining Visas For Manzanillo, Mexico and Nearest Consulates
The U.S. consulate in Guadalajara provides consular services for the state of Colima (among others), which is where Manzanillo is located.
Mexico has a consulate general in New York City. There is limited English translations on the website. The site offers information about visas for Mexico.
Mexico has diplomatic missions all over the world that can assist expats with questions and information before moving to Manzanillo and other parts of the world.
Here is a list of diplomatic missions IN Mexico.
Property and Housing in Manzanilla
Expats in Mexico "live in condos, houses, on the beach, in the hills, we are spread out depending on our tastes," shared one expat in a Moving to Manzanillo report.
Right now a condo on the beach with 2-3 bedrooms can be purchsed for as low as about 150,000.00 US dollars. This is a buying opportunity. We also have a beautiful house on the beach with 4 bedrooms for 869,000.00 US dollars.
Answering a question about how much a small furnished place would cost per month in Colima, an expat responded that it would cost 4-6000 pesos with no phone or Interenet and not including electric, adding that "there are varying degrees of furnished." Another expat agreed, saying that "You CAN find rental houses for about 5000 pesos per month, plus power and water, telephone and satellite."
Retiring in Manzanillo Mexico
One expat report about retiring in Manzanillo lamented "the US and Canadian news reports scaring everyone about coming down to paradise." She added that "we are living the 'american dream' in Mexico. We have a wonderful life. We are pampered, have time to pursue whatever we want, have time for our friends, the weather allows us to go outside almost every day to play. I am selling real estate, so not retired, but my husband is."
As far as recreation, the expat retiree added that "we have golf groups, tennis, bridge, cards, a church service or two in English."
Things to Do For Expats in Manzanillo
We have golf groups, tennis, bridge, cards, a church service or two in English.
There are excellent restaurants in Manzanillo, in particular seafood restaurants
In a living in Manzanillo expat report, one expat reported that "We have two groups to meet other expats. One is for couples, they meet weekly and go to dinner. Their name is Thirsty Thursdays. The other is a ladies lunch group. we meet once a month at the restaurant El Tablau, at 1 pm. Everyone is welcome and we generally have a speaker. From these two groups you can learn about the charities and opportunities in Manzanillo."
About the Author

Joshua Wood, LPC joined Expat Exchange in 2000 and serves as one of its Co-Presidents. He is also one of the Founders of Digital Nomad Exchange. Prior to Expat Exchange, Joshua worked for NBC Cable (MSNBC and CNBC Primetime). Joshua has a BA from Syracuse and a Master's in Clinical and Counseling Psychology from Fairleigh Dickinson University. Mr. Wood is also a licensed counselor and psychotherapist.
Some of Joshua's articles include Pros and Cons of Living in Portugal, 10 Best Places to Live in Ireland and Pros and Cons of Living in Uruguay. Connect with Joshua on LinkedIn.