Healthcare in Mexico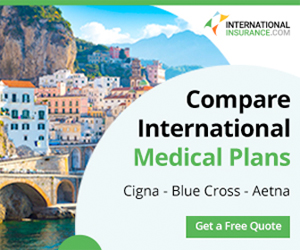 Summary: If you're moving to Mexico or an expat living in Mexico, understanding the Mexican healthcare system is essential. We offer an overview of the public and private healthcare systems in Mexico, health insurance for expats in Mexico, hospitals and prescription drugs.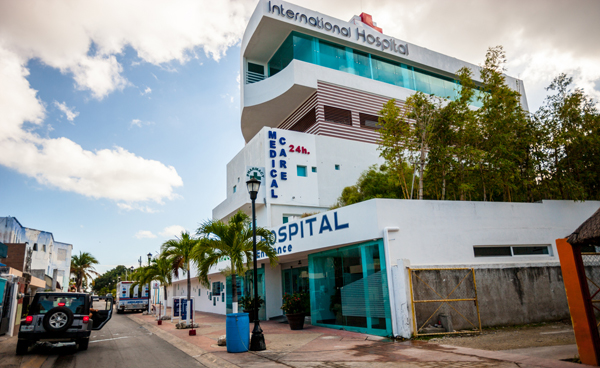 Mexico has universal (public) healthcare and a private healthcare system. Expats typically opt for more than one type of healthcare and use them differently based upon the situation. For example, an expat may use the public system for routine medical issues and prescription medicines and the private system for surgeries, serious health issues and emergencies. "Excellent health facilities are available in Mexico City and other major cities, but training and availability of emergency responders may be below U.S. standards," noted the US State Department.
The quality of healthcare in Mexico varies from hospital to hospital, doctor to doctor and city to rural area. If you talk to a group of expats about healthcare in Mexico, you'll get a different view depending upon each expat's experience and location. "An hour long consultation with a top specialist (yes, almost unbelievably, they spend that kind of time with you) may set you back $40USD. I just looked up the receipt for a CAT scan I had recently in Guadalajara. It was 3,900 pesos, which is less than $200USD. (And by the way, having an appointment with a specialist or a test such as a CAT scan can be had within 24 hours of when you ask for it.) I recently had the experience of emailing my doctor at night (yes, they ALL give you their email AND cell phone number) and he immediately responded and had me come in the next morning, fitting me in before his first scheduled patient. It's a different world here," wrote one expat.
Relocating abroad soon? Make your move with AGS! AGS Worldwide Movers is a leader in the international moving industry. Our experience and expertise allows us to guarantee our clients the best quality moving services.

AGS Worldwide Movers
Relocating abroad soon? Make your move with AGS! AGS Worldwide Movers is a leader in the international moving industry. Our experience and expertise allows us to guarantee our clients the best quality moving services.
Get a Quote
Universal Healthcare in Mexico
Mexicos has a universal healthcare system that accounts for approximately one third of the hospitals in the country. Mexico has three types of public healthcare: IMSS, ISSSTE and INSABI.
Instituto Mexicano del Seguro Social (IMSS) is Mexico's Social Security Institute. If you are working for a private sector employer, you should be automatically enrolled in IMSS. If you are retired or not working and wish to enroll in IMSS, you may be eligible to pay into the system. However, visa status (permanent resident visas are preferred, temporary resident visas are sometimes acceptable), pre-existing conditions and age are all factors in eligibility under IMSS. Expats typically pay $300-400 per year for IMSS coverage.
Instituto de Seguridad y Servicios Sociales de los Trabajadores del Estado (ISSSTE) is the healthcare system for public employees in Mexico.
El Instituto de Salud para el Bienestar (INSABI), which is called the Institute of Health for Well-being in English, replaced Seguro Popular on January 1, 2020. INSABI provides free health services to all people in Mexico who do not have Social Security. On paper, INSABI sounds like it offers a good level of basic healthcare for Mexican and foreign residents. If you are considering using el INSABI as your primary healthcare service, you need to be aware of some of the issues that expats and locals have experienced with the system. "AMLO deleted Seguro Popular Jan. 1st. 2020 and instead replaced it with INSABI which is a scaled down medical insurance that has no coverage for anyone with 3rd. tier illnesses which the Seguro Popular used to cover. Any legal resident, whether Residente Permanente or Residente Temporal can go there and legally they could also with the Seguro Popular but a few state governors in some states in the last year or so of its existence illegally blocked Residente Temporals from joining. There was no qualifying because of preconsisting illnesses. If you need tier 3 diagnosis or treatment such as heart surgery, cancer, brain surgery, vascular surgery, etc. INSABI won't - you pay. IMSS if you qualify will cover these illnesses. It rejects people with many pre-existing illnesses and has different lengths of waiting periods for many illneses before coverage starts from 6 months to 3 years - depends. INSABI has no scale of payment. It is free and no need to join. Just be a citizen or legal resident and show your INM resident card and your CURP. For 98 percent of Seguro Popular members it was free. About 2 percent paid a small fee. All IMSS members pay anual fees depending on age up to about $17,000 pesos a year for a 75 year old. It goes up every year it seems," wrote one expat. Another expat cautioned, "Because it is free, you may not get an appointment with a specialist for weeks or months. Sometimes people die waiting for an appointment."
More Information About Universal Healthcare in Mexico
Public Hospitals in Mexico
IMSS has its own hospitals. INSABI does not have its own hospitals. The quality of care at public hospitals in Mexico varies from place to place. The amenities at a public hospital are much different than at a private hospital.
"I had surgery and spent a night at our IMSS hospital last year. It was an experience to say the least. My wife was my 'nurse' and slept on the floor by my bedside (and we are in our mid-sixties). We certainly can afford higher priced private insurance - but that is part of the reason we moved here. Our IMSS insurance this year ran us around 18,000 pesos," recalled one expat. Another expat replied, "I loved your description of your hospitalization with IMSS last year. I've spent a few of those nights sleeping on the floor myself and relying on family members for personal care is one the reasons that public medical care in Mexico is so affordable. On the other hand, for expats who might find staying in a ward with five other patients, no phone, no call button, no television, no pillow and a single visitor, I must warn them that there are expectations that must be managed. Personally, I am both endlessly grateful to Mexico for public medical care, but I am also realistic about what it does and does not offer. It certainly something everyone should be informed about." Another expat added, "The public hospitals will take you, but you must provide an aide to attend to your personal, non-medical, needs. You must also provide all personal comfort items, including toilet paper, pillow, etc." "The public systems are triaged and there are long waits & frequent lack of medicines or supplies in some areas. You would need good Spanish skills and a responsible person to be with you in hospital. There really is no free lunch," explained one expat.
Despite the differences, it's often a matter of how you choose to look at it. "I think I shared my room with 3 other patients - one who was an old senile guy who (loudly) chanted the same phrase for hours until someone was kind enough to sedate him. As a result of my surgical experience at IMSS my wife has made some enduring friendships. There are at lease two different sides to IMSS. One is the clinica side where a person can spend half a day to see a doctor (after waiting months). But another side is the hospital side where you really can get some top notch care. Most doctors at IMSS are also in private practice," wrote one expat.
Private Hospitals in Mexico
About two-thirds of the hospitals in Mexico are private hospitals. These hospitals offer care and amenities similar to what many expats are accustomed to in their home countries. An expat in Mexico who had numerous private hospital stays recounted, "I've had a couple of 'interesting' years with my health. I've had several cancer operations including colon cancer. Three rounds of chemo and a round of radiation. Just as I was finally feeling better after the last round of chemo I fainted and had triple bypass surgery and a pacemaker. All in Mexico. Couldn't have been happier with the outstanding medical treatment I received including the exceptionally caring attention I received in the hospital. In the case of my heart surgery, going back to the U.S. would not have been an option. It needed to be done immediately and I was in no condition to make it back to the U.S."
"Private hospitals are, on the other hand, absolutely fantastic, but you still need a family member, who can sleep on a provided cot or couch. Food will be quite good and medical care at world standards. Yes, you will be held until you pay," commented one expat when comparing public to private hospitals.
The majority of expats choose to purchase private expat health insurance for coverage at private hospitals and clinics in Mexico. These plans typically include medical evacuation options to cover the cost of returning home in a medical emergency or for specialist treatment.
Relocating abroad soon? Make your move with AGS! AGS Worldwide Movers is a leader in the international moving industry. Our experience and expertise allows us to guarantee our clients the best quality moving services.

AGS Worldwide Movers
Relocating abroad soon? Make your move with AGS! AGS Worldwide Movers is a leader in the international moving industry. Our experience and expertise allows us to guarantee our clients the best quality moving services.
Get a Quote
More Information About Private Hospitals in Mexico
Red Cross Clinics in Mexico
Cruz Roja (Mexican Red Cross) can be reached by dialing "911." The Red Cross also provides disaster relief and operates public clinics throughout Mexico. "24 hours a day 7 days a week I can go to the local Red Cross clinic and pay 100 pesos, plus the cost of whatever materials they need to mend me. Services are top notch and the facilities are cleaner than most emergency rooms you will find in the States," described one expat.
Covid Testing, Vaccinations & Entry Requirements
According to the US Embassy in Mexico, "A negative COVID-19 test is not required for entry to Mexico. Passengers and aircrew members arriving at Mexican airports may be subject to health screenings including temperature checks. Those exhibiting symptoms may be subject to additional health screening and/or quarantine. Travelers entering Mexico via land may be subject to health screen including temperature checks. Travelers may experience significant delays and face the possibility of being returned to the United States or quarantined in Mexico."
"Mexico has approved emergency use of the AstraZeneca, CanSino, Pfizer, SinoVac, and Sputnik V vaccines. The Mexican government has prioritized front-line health care workers. Once more vaccine doses become available, Mexico's objective is to vaccinate at least 75 percent of the population 16 years and older. U.S. citizens over 60 who have residency status and a CURP (Clave Única de Registro de Población) may be eligible to register to be vaccinated. A CURP is a unique identity code that Mexican citizens and permanent and temporary residents are issued. If you don't know your CURP, search for it on RENAPO's web page. The vaccine will not be mandatory. The vaccine will be offered on a universal basis for free. Mexico will prioritize recipients by at-risk groups and age. Subject to vaccine availability, Mexico's vaccination campaign (Spanish only) includes five phases:
Phase 1: January-February 2021 – health care workers;
Phase 2: February-April 2021 – people 60 years old and older;
Phase 3: April-May 2021 – people 50 to 59;
Phase 4: May-June 2021 – people 40 to 49;
Phase 5: June 2021-March 2022 – remaining age groups.
If you need a Covid-19 test in Mexico, here's a list of private testing providers.
Relocating abroad soon? Make your move with AGS! AGS Worldwide Movers is a leader in the international moving industry. Our experience and expertise allows us to guarantee our clients the best quality moving services.
Relocating abroad soon? Make your move with AGS! AGS Worldwide Movers is a leader in the international moving industry. Our experience and expertise allows us to guarantee our clients the best quality moving services.
Health Insurance in Mexico for 65+ Expats
In a discussion about health insurance for expats who are 65 and older, one expat explained, "Mexican medical coverage is different than US health insurance, and is generally not available to those over 65-70, or for pre-existing conditions. Your options would be to pay out of pocket for routine doctor visits & medications, as most do anyway, and to enroll in either IMSS or INSABI [replaced Seguro Popular], get established with them, and stay enrolled for emergency hospitalization in the public hospitals; a triaged, socialized system. IMSS has fees and will exclude previous conditions. Private care is excellent in the larger cities, often superior to the USA."
Here's what one American retiree in Mexico said, "Keeping my Medicare Part B and switched from a $214 per month Medicare supplemental to a zero premium Medicare Advantage plan. Joined the IMSS. The private hospitals and clinics where I was (until a few weeks ago) living in Puerto Vallarta are excellent, but can be pricey. You have to get on the Facebook forums for your area and ask for recommendations, costs, etc. Anyway, I feel the IMSS up front cost is worth it in case of an in-country catastrophy, and Medicare Part B is still going to be a necessary expense in case of something that requires more sophisticated or sooner treatment."
More Information About Health Insurance for 65+ Expats
Medical Costs in Mexico
"You are right about the medical costs being significantly lower in Mexico. A typical doctor's visit is in the neighborhood of $500 MX pesos. Depending on the exchange rate, that's $25 to $30 USD. In private hospitals, the day rate for room and board is also just a fraction of what it is in the USA, but that varies a lot depending on the location and amenities offered. A family member's recent hospitalization in a small private hospital in an urban center in central Mexico varied from $2,500-3,000 MX pesos per day depending on things like the procedures and supplies needed. Depending on the exchange rate, that would be $150-200 USD per day for hospital care, not including surgery or doctor's fees, etc. While that may be fairly standard, keep in mind that a luxury hospital in Los Cabos recently charged nearly as much as a hospital in the USA, but that was considered nearly scandalous by my insurance agent. Also remember that if you have heart surgery it is going to be much more expensive than if you broke your arm," wrote one member.
Availability and Cost of Prescription Medicines in Mexico
"Common prescription medicines are available without a doctor's script, except for antibiotics and narcotic medications. They need a doctor's prescription. Up to 50% lower than the US. I get a 10% discount at the local supermarket's pharmacy with a Federal discount card (INAPAM). You have to be over 60 and a permanent resident," commented one expat in an expat healthcare report.
"I believe for most Americans that the advantage to using INSABI is for prescription drugs. You can't have medications sent to you in Mexico from the U.S. You have to go to the states about every 3 months," advised another expat.
Doctors at Pharmacies in Mexico
"Most pharmacies have an attached doctor available during work hours (sometimes morning only) and you can get a quick consultation either free or at insignificant cost - very useful if you need an antibiotic because these need a prescription now. Most medicines are available without a prescription except for psychotropic and antibiotics. Generic medicines are freely available, this means that medicines in general cost a fraction of the price you'd be charged in, say, the USA," wrote one expat in a report about healthcare in Monterrey, Mexico. "6 days a week, 8 hours a day I can go to my local pharmacy and pay 50 pesos for a consultation. I do that for things like insect bites, rashes etc," explained another expat.
About the Author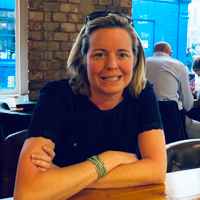 Betsy Burlingame is the Founder and President of Expat Exchange and is one of the Founders of Digital Nomad Exchange. She launched Expat Exchange in 1997 as her Master's thesis project at NYU. Prior to Expat Exchange, Betsy worked at AT&T in International and Mass Market Marketing. She graduated from Ohio Wesleyan University with a BA in International Business and German.
Some of Betsy's articles include 12 Best Places to Live in Portugal, 7 Best Places to Live in Panama and 12 Things to Know Before Moving to the Dominican Republic. Betsy loves to travel and spend time with her family. Connect with Betsy on LinkedIn.