Pros and Cons of Living in El Valle, Panama
By Jon Owens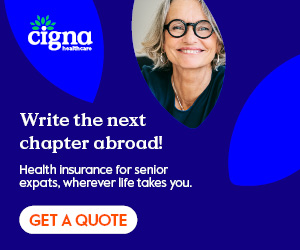 We are grateful that Jon, an Expat Exchange member living in Panama, took the time during the pandemic to submit an article about the the pros and cons of living in El Valle. Thanks, Jon!
I have noticed that frequently, expats will write only the positives of their adopted towns, but I think that does a great disservice to readers who are considering the major investment in terms of money and effort. People need accurate information in order to choose their best area to relocate to. I will cover both pluses minuses of living in El Valle.
I moved to here in 2012 to establish a tourism business. I was drawn by favorable reviews in tour books which depicted it as an attractive and friendly place.
It is situated at roughly 2000 feet above sea level, which makes it only one of three temperate towns in Panama that has real amenities. Temperatures never vary from 70-90f. It can be quite humid on occasion. and while some people use AC, usually a fan suffices.
Pros of Living in El Valle
Pro: El Valle is One of the Most Beautiful Places in Panama
El Valle is famous for being situated in an inhabited volcanic crater. It is quite beautiful, as the small town is surrounded completely by mountains. The volcanic soil and abundant rain over half the year provides lush conditions. In my opinion, it is the overall most beautiful location in Panama. This draws many visitors from Panama City and from throughout the world.
Pro: Great Hiking and Lots of Local Attractions
El Valle is also known for its great hikes with waterfalls and fabulous vistas. There are also numerous attractions such as a butterfly house, zoo, snake house, orchid center, and frog house, plus 2 museums and a decent farmers and artists market.
Pro: Good Place for Biking
One of the advantages of El Valle is that it is very easy to bicycle due to the fact that it is flat and has a ciclovia that as recently built.
Pro: Small Town Feel
It is estimated that there are around 150-200 expats living here. Most are North American. The total town and surrounds contains around 5,000 people.
Pro: El Valle has Numerous Grocery Stores, Banks, Restaurants and Hotels
El Valle contains 2 banks, numerous grocery stores (including Rey, a national chain). There are many restaurants and hotels. There are some large, beautiful estates as well.
It is situated 2 to 2 1/2 hours west of Panama City which allows decent access to the hub of the country and the largest airport. Direct buses run every half hour. There are also frequent buses to San Carlos, the closest beach town which is around 40 minutes away.
Cons of Living in El Valle
Con: Limited Social Activities for Expats
There are not many social activities for expats in El Valle other than a happy hour at the beautiful Golden Frog Hotel every 2 weeks, plus some occasional live music at Okey Okey bar. Of course, there are casual movie nights, hikes, parties, etc.
Con: Poor Medical Services and Facilities
Anyone with real medical issues would not want to live here because while El Valle has a health clinic, there are no private hospitals until Panama City, There are some Social Security hospitals, but their service is considered spotty.
Con: No Private Schools in the Area
There are also no private schools here. The closest is in Coronado, 45 minutes away.