15 Expats Talk about Health Insurance and Healthcare in Brazil
Last updated on Apr 03, 2023
Summary: The quality of medical care in Brazil is generally considered to be good, although it is not as advanced as the medical care available in the United States. Emergency services are generally reliable and ambulances can be called by dialing 192. In some areas, private ambulances may also be available.
How are healthcare services Brazil?
When we asked expats and global nomads about the quality of medical care in Brazil, they replied:
"Healthcare services in Brazil are provided by both public and private institutions. The public healthcare system is known as the Unified Health System (SUS) and is funded by the government. It provides free healthcare to all citizens and permanent residents, including foreign residents. The quality of public healthcare varies from region to region, with some areas having better access to resources and better quality care than others. Expats in Brazil can use the public healthcare system, but they may need to pay for some services. Private healthcare is also available and is often preferred by expats due to its higher quality of care. Private healthcare is usually more expensive than public healthcare, but it can provide more comprehensive coverage and access to better facilities," wrote an expat living in Brazil.
"Brazil does have a National Health Care program and my wife and I have taken advantage of this service for relatively minor health issues. But it is a national health care program that must be funded by the government with many cities such as Rio de Janerio unable to fund many of these clinics and public hospitals to the degree that they should be. We are retired and our health issues are relatively minor but we feel strongly about having a paid for medical insurance plan. This plan pays for annual physicals that include treadmill stress test, visit with cardiologist, Urologist, blood tests and a personal consultation with your doctor about the results. Mine lasted nearly a full hour. We looked for a doctor who spoke English and was very good in his/her field. We chose a private practice doctor in Natal, Brazil who performed his studies under the direction of Dr. Christian Bernard in South Africa. So my advice.......live in or near a big city such as Natal, Brazil, spend some time talking with insurance agents about doctors and qualifications in your area and do not depend only on the national social medicine programs. Purchase private medical insurance. Mine is from AMIL who's parent company is United Health Care," said an expat in Natal.
What are medical services in Brazil like?
About the Author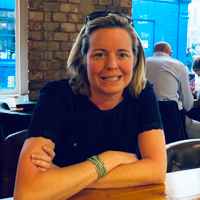 Betsy Burlingame is the Founder and President of Expat Exchange and is one of the Founders of Digital Nomad Exchange. She launched Expat Exchange in 1997 as her Master's thesis project at NYU. Prior to Expat Exchange, Betsy worked at AT&T in International and Mass Market Marketing. She graduated from Ohio Wesleyan University with a BA in International Business and German.
Some of Betsy's articles include 12 Best Places to Live in Portugal, 7 Best Places to Live in Panama and 12 Things to Know Before Moving to the Dominican Republic. Betsy loves to travel and spend time with her family. Connect with Betsy on LinkedIn.