Telc, Czechia
Last updated on Jul 10, 2023
Summary: Expats, digital nomads and retirees talk about what it is really like living in Telc, Czech Rep. They offer advice about meeting people, cost of living, finding a home and more.
What do I need to know before moving to Telc?
When we asked people what advice they would give someone preparing to move to Telc, they said:
"Telc is a small town in the Czech Republic, known for its beautiful Renaissance architecture and tranquil atmosphere. The official language is Czech, but English is also widely spoken, especially by younger generations and in tourist areas. The cost of living in Telc is relatively low compared to larger cities in the Czech Republic, such as Prague or Brno. The town is quite small, so it's easy to get around on foot or by bike. Public transportation is also available, but may not be as frequent as in larger cities. The local cuisine is hearty and meat-based, with dishes like goulash, dumplings, and pork being common. Vegetarian and vegan options may be limited. The weather in Telc is temperate, with warm summers and cold, snowy winters. The town is safe, with a low crime rate, but it's always a good idea to take standard precautions, such as locking your doors and not leaving valuables in plain sight. Healthcare in the Czech Republic is of a high standard, and there are several healthcare facilities in Telc. However, it's recommended to have comprehensive health insurance. The Czech Republic is part of the Schengen Area, so visa requirements will depend on your nationality. It's important to check these before you move. The local currency is the Czech koruna, not the Euro, so you'll need to get used to a new currency. The pace of life in Telc is slower than in larger cities, which can be a big adjustment if you're used to a fast-paced urban lifestyle. The town is a UNESCO World Heritage site, so there are strict regulations about altering buildings in the town center. If you're planning to buy property, this is something to keep in mind. Finally, the Czech people are known for being reserved and private, so it may take some time to form close relationships. However, they are also known for their hospitality and love of good food and drink, so socializing often revolves around shared meals," explained one expat living in Telc, Czechia.
How do I find a place to live in Telc?
About the Author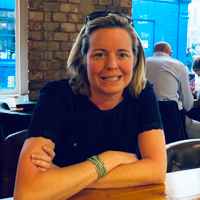 Betsy Burlingame is the Founder and President of Expat Exchange and is one of the Founders of Digital Nomad Exchange. She launched Expat Exchange in 1997 as her Master's thesis project at NYU. Prior to Expat Exchange, Betsy worked at AT&T in International and Mass Market Marketing. She graduated from Ohio Wesleyan University with a BA in International Business and German.
Some of Betsy's articles include 12 Best Places to Live in Portugal, 7 Best Places to Live in Panama and 12 Things to Know Before Moving to the Dominican Republic. Betsy loves to travel and spend time with her family. Connect with Betsy on LinkedIn.