Veszprem, Hungary
Last updated on Jul 10, 2023
Summary: Expats, digital nomads and retirees talk about what it is really like living in Veszprem, Hungary. They offer advice about meeting people, cost of living, finding a home and more.
What do I need to know before moving to Veszprem?
When we asked people what advice they would give someone preparing to move to Veszprem, they said:
"Veszprem is a city in Hungary that is rich in history and culture, with a population that is generally welcoming to expats. The official language is Hungarian, which is known to be quite challenging to learn, but English is also widely spoken, especially by younger people and in the service industry. The cost of living in Veszprem is relatively low compared to other European cities, with affordable housing, food, and transportation. The city has a continental climate, with cold winters and warm summers, so appropriate clothing for all seasons is necessary. Veszprem is known for its high quality of education, with several universities and schools, making it a good place for expats with children. The city has a well-developed public transportation system, but owning a car can be more convenient for getting around, especially for trips outside the city. Hungarian cuisine is a big part of the culture, with traditional dishes like goulash and langos being very popular. Healthcare in Hungary is of a high standard, with both public and private options available, but it's recommended to have comprehensive health insurance. Veszprem is a safe city with a low crime rate, but like anywhere, it's important to take basic safety precautions, especially at night. The city is home to a number of festivals and cultural events throughout the year, including the VeszpremFest, a popular music festival. Expats should familiarize themselves with local customs and etiquette, such as greeting people with a handshake and maintaining eye contact during conversations. It's also important to understand the local laws and regulations, including those related to residency and work permits, taxes, and driving. Finally, while Veszprem is a modern city, it's also steeped in history, with many historic sites and landmarks, so there's plenty to explore and discover," explained one expat living in Veszprem, Hungary.
How do I find a place to live in Veszprem?
About the Author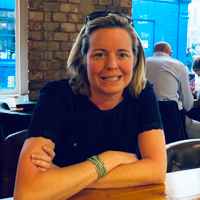 Betsy Burlingame is the Founder and President of Expat Exchange and is one of the Founders of Digital Nomad Exchange. She launched Expat Exchange in 1997 as her Master's thesis project at NYU. Prior to Expat Exchange, Betsy worked at AT&T in International and Mass Market Marketing. She graduated from Ohio Wesleyan University with a BA in International Business and German.
Some of Betsy's articles include 12 Best Places to Live in Portugal, 7 Best Places to Live in Panama and 12 Things to Know Before Moving to the Dominican Republic. Betsy loves to travel and spend time with her family. Connect with Betsy on LinkedIn.