Moving to Hungary
Last updated on Feb 01, 2023
Summary: Expats and digital nomads move to Hungary for its low cost of living, its vibrant culture, and its excellent infrastructure. The most popular cities for expats and digital nomads in Hungary are Budapest, Debrecen, and Szeged. People looking for a place to live in Hungary can search online for rental properties, contact a real estate agent, or look for postings on expat forums.
What do I need to know before moving to Hungary?
When we asked people what advice they would give someone preparing to move to Hungary, they said:
"- Hungary is a part of the European Union and the Schengen Area, so citizens of the EU can move there without a visa, although a residence permit may be required. - Hungary has a temperate climate, with cold, snowy winters and hot, dry summers. - English is not widely spoken, although it is becoming more popular among the younger population. Learning a few useful Hungarian phrases is a good idea. - Public transport is reliable and efficient, but you may want to buy a car if you plan to move to a more rural area. - Hungary is a relatively safe country. However, it is important to research the local customs and laws before you move. - Most people in Hungary rely on cash payments, although credit cards are accepted in some places. - Healthcare is of a good standard and is free for everyone with a valid residency permit. - It is advisable to open a local bank account and to check the documents required. - It is important to obtain a valid Hungarian identification card for official purposes. - Rental prices in Hungary can be quite low, but it is a good idea to make sure you understand the local rental market. - It is wise to invest in health insurance and to obtain information about any restrictions that may apply to foreigners," remarked another expat in Hungary.
"Stay away from the party districts unless you want to party. Those would be in the center of the Pest side of the city. Traffic is bad and loud as are the tourist. A good area is District 1 right under the castle. Consider using the public transportation when you choose your place. It's only about 35 usds per month and you can use anything; bus, tram, metro, and short train routes. Parking will be expensive if you can get a permit and a garage is hard to find as is an apartment with parking," said another expat in Budapest.
Answer Question & View More Answers
How do I find a place to live in Hungary?
We asked expats how they chose their neighborhood and found a place to live. They answered:
"Finding a place to live in Hungary is quite easy and generally requires searching for properties in popular expat destination cities such as Budapest. Many expats choose to rent, and there are many long-term rentals available from estate agents or from private landlords. Additionally, there are options to purchase property if you are looking for more stability and potential to build your own equity. Online property searches like Zoopla, Habito and Rightmove Hungary provide a good starting point for finding properties, and both international and local real estate websites offer a wide range of apartments and houses. Living in Hungary can also be affordable due to its lower cost of living compared to other EU countries, making it a great option for budget conscious expats," added another expat who made the move to Hungary.
"We looked online and found it on a Ingatlan (Realtor) Hungarian/English site. Wasn't very hard to look through the pictures. You can also use sites like xpatloop.com to help locate the Realtors. Housing in Budapest is expensive right now for anything above 900 sq ft. and hard to find," explained one expat living in Budapest, Hungary.
Answer Question & View More Answers
What is a typical expat home or apartment like in Hungary?
"Expat homes and apartments in Hungary tend to be modern, spacious, and well furnished with a range of amenities, such as air-conditioning, broadband/WiFi, and security systems. Apartments typically come with fitted kitchens, living and dining areas, and at least one bathroom. Many expats also enjoy having access to a balcony or terrace, allowing them to enjoy the fresh air of Hungary's many parks and pleasure gardens," commented one expat who made the move to Hungary.
"Hungary can be challenging like any country for expats but is especially so if you came here and wonder why Hungarian people can't be more, well, American. There is not, for example a single expat in Hungary whose country did not stand on the wrong side of history. If you come here to visit, please enjoy the food, art, nature and architecture and be a good guest. If you are coming here to live, accept that Hungary, like your own country is flawed but beautiful in its very own unique way. If you can't do that, maybe Hungary isn't for you," remarked another expat in Hungary.
Answer Question & View More Answers
What is the average cost of housing in Hungary?
If you are thinking about moving to Hungary, cost of living in probably a key consideration. Expats commented about the cost of housing:
"The average cost of housing in Hungary varies depending on the location; however, typically it is around 500-600 Euros per month for a two-bedroom apartment," added another expat who made the move to Hungary.
"I would say outside the city lower but inside the city normal for most US cities and lower for cities like NYC and DC. The average cost for a 1200 square ft. apartment is around the same price usds. If you get a good deal that would include utilities. We pay 720. usds on the average for a 1 bedroom apartment including utilities. We were lucky," explained one expat living in Budapest, Hungary.
Should I buy or rent a home in Hungary?
If you have not spent a lot of time in Hungary, you should rent before even thinking about buying. We asked expats there about the buy vs. rent decision:
"Buying a home in Hungary is often a better financial decision than renting, since mortgage costs tend to be lower than rental costs. Additionally, buying a home in Hungary gives you the option of building equity and provides more stability. On the other hand, renting often requires less hassle and may provide more flexibility if you don't plan on staying long-term. Ultimately, it is important to assess your own preferences, budget and timeline when making this decision," remarked another expat who made the move to Hungary.
"Yes my husband and I very quickly purchased a unrenovated apartment. I am a real estate consultant, so I believe in renovation adding value . I did not want to pay for someone else's poor renovation. The process is not difficult. You may contact me for help," explained one expat living in Budapest, Hungary.
Answer Question & View More Answers
What should I pack when moving to Hungary?
We asked people living in Hungary to list three things they wish they had brought and three they wish they had left behind. They responded:
"For moving to Hungary, it is important to pack items such as clothes for all seasons, any needed medical items, and personal items like family photos. It is also important to bring any necessary documents, such as a passport, visas, and papers related to the move. Other items to consider would be furniture and any appliances needed, books and other reading material, electronics and their accessories, kitchen supplies, and records and paperwork related to the relocation. Be sure to also pack toiletries, bedding, and cleaning supplies, as well as a first-aid kit," said another expat in Hungary.
"If you're relocating to Hungary the only things you really need to bring are the things that are irreplaceable to you. Family photos, art, mementos. Despite what you may have heard virtually everything else is available if you know where to look. Jonesing for a Reese's peanut butter cup? Asian store on Kiraly in the 6th and so on. Anything you pack and ship besides clothes and personal items is probably a waste. I wish I brought half as much as I did. Things not to bring? Furniture and anything with a plug," remarked another expat who made the move to Hungary.
Answer Question & View More Answers
What cultural faux pas should I try to avoid making in Hungary?
We asked people in Hungary if they could share any humorous cultural blunders they commited. For new expats, keep in mind that these incidents are an inevitable part of expat life. Learning to laugh about them is the key!:
"In Hungary, it is important to show respect when interacting with people. For example, it is considered inappropriate to address an elderly person by their first name. People should be addressed using their surname, followed by the honorifics of ' Úr' for men and 'asszony' for women. Additionally, when it comes to dress code, visitors should dress conservatively when attending formal occasions or visiting churches, mosques, or other religious sites. When visiting a private residence or another person's home, it is customary to bring a small gift. Chiefly, it is important to be mindful of one's language, particularly when discussing certain sensitive topics, such as the Holocaust or Hungarian-Romanian relations. Therefore, one should always avoid making offensive or ignorant comments. Moreover, one should avoid criticising the Hungarian language, culture, or customs, as this may be seen as offensive," added another expat who made the move to Hungary.
"Actually none that I am aware of, it was more a reverse shock when I started getting involved in the Dutch expat community: the fact that I dared take the metro in this extremely dangerous city (ahum)... sorry..," explained one expat living in Budapest, Hungary.
Why do people move to Hungary?
When we asked people why foreigners move to Hungary, they responded:
"Budapest is a beautiful, historic city with a reasonable cost of living. The architecture is stunning, the restaurants and cafes are plentiful and there are lots of things to see and do. It also has its fair share of green spaces, not to mention the scenic Buda hills," stated one expat who made the move to Budapest.
How are healthcare services Hungary?
When we asked expats and global nomads about the quality of medical care in Hungary, they replied:
"Ask what the capabilities are. Ask for costs up front. If possible don't ask for a "formal bill" as this will increase your out of pocket substantially," offered another expat living in Fonyod.
"There may not be the same new offices but the quality of care is as good if not better than in the USA. Had several surgeries (hip replacement, cataract, breast, hernia) with excellent care, all included in the insurance, after care in a rehab center as I live alone with no help - all included. People are people - sometimes they have a bad day - so do I. You live in the real world," stated one expat who made the move to Budapest.
About the Author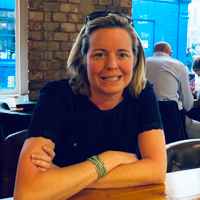 Betsy Burlingame is the Founder and President of Expat Exchange and is one of the Founders of Digital Nomad Exchange. She launched Expat Exchange in 1997 as her Master's thesis project at NYU. Prior to Expat Exchange, Betsy worked at AT&T in International and Mass Market Marketing. She graduated from Ohio Wesleyan University with a BA in International Business and German.
Some of Betsy's articles include 12 Best Places to Live in Portugal, 7 Best Places to Live in Panama and 12 Things to Know Before Moving to the Dominican Republic. Betsy loves to travel and spend time with her family. Connect with Betsy on LinkedIn.