Expats Talk about Health Insurance and Healthcare in Tijuana, Mexico
Last updated on Sep 17, 2022
Summary: Expats and global nomads in Tijuana, Mexico share their experiences with health insurance, healthcare in Mexico, local hospitals and specialists, quality of medical care and more.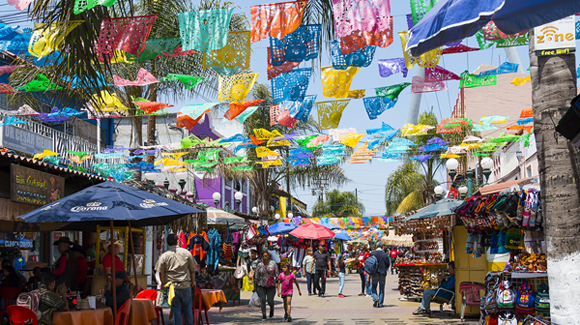 How are healthcare services Tijuana?
When we asked expats and global nomads about the quality of medical care in Tijuana, they replied:
"Although I have met people having care for serious conditions, my experience has only been dental. People I know who had the same procedure done just across the border in San Diego had side effects I did not experience with my Mexican dentist," said another expat.
Are healthcare and health insurance expensive in Tijuana?
"I only have Medicare part A. It is pretty much useless stateside or elsewhere. For a time I purchase dental insurance but gave it up because it's cost was higher than the cost of the care I received," said an expat in Tijuana.
What are emergency services like in Tijuana?
When we asked about emergency services, members in Tijuana wrote:
"I know of 3 hospitals in the area. Mexico General, Angeles Hosp. and Hospital Mexico are the ones I have heard of and I think 2 of them are public with nobody I have met telling horror stories, but I have not been to a hospital since the 80s and have not idea how one would get an ambulance. ," said one expat living in Tijuana.
Will I need to travel to see a specialist?
"The bulk of people I have met getting medical care in Tijuana live in the US and travel to receive their care. Tijuana, as a large border town is easy to get to and has many Doctors and dentists. People don't generally care to be evacuated to go to a country with worse care. I no longer go there now that my major dental issue is over, and now that I have moved to a more distant place," said an expat in Tijuana.
Are common prescription medications available in Tijuana?
"The farmacias have a huge stock of remedies. Most are fairly inexpensive. Many don't require a prescription. Others do. The only one I had difficulty finding required visiting 6 farmacias but the usual experience is finding what you need on the 1st try. ," said another expat.
As a foreigner living in Tijuana, will I have access to public healthcare? What is it like?
"I believe there is a public healthcare system for Mexican citizens, but I don't think it covers foreigners. Most people I have met seeking Mexican medical care travel to Mexico either because they can't afford care in the US or are seeking treatment that is inferior in the US. Most are paying out of pocket rather than through insurance, as Mexican care often costs less than the insurance would cost. Most visit clinics rather than hospitals, by researching the individual practitioners. Thus I have heard little about the quality of hospital care," remarked another expat in Tijuana.
About the Author

Joshua Wood, LPC joined Expat Exchange in 2000 and serves as one of its Co-Presidents. He is also one of the Founders of Digital Nomad Exchange. Prior to Expat Exchange, Joshua worked for NBC Cable (MSNBC and CNBC Primetime). Joshua has a BA from Syracuse and a Master's in Clinical and Counseling Psychology from Fairleigh Dickinson University. Mr. Wood is also a licensed counselor and psychotherapist.
Some of Joshua's articles include Pros and Cons of Living in Portugal, 10 Best Places to Live in Ireland and Pros and Cons of Living in Uruguay. Connect with Joshua on LinkedIn.