Geneva, Switzerland
Last updated on Sep 05, 2022
Summary: People love living in Geneva, Switzerland. This city of approximately 200,000 (over 600k in the metro area) is home to dozens of international organizations including the UN. which makes for a very multinational population. There are numerous clubs and organizations for international residents. It takes time to befriend Swiss people. Expats advise newcomers to learn French, study Swiss history and make the effort to join in activities where you can meet locals. Packing tip: Don't over pack. You can find everything here (even crunch peanut butter).
What do I need to know about living in Geneva?
When we asked people what advice they would give someone preparing to move to Geneva, they said:
"Don't bother bringing anything unless you are totally convinced that you won't be able to get it in Geneva. If you can think of something that fits that catagory I would love to know what it was as I haven't found anything (a long while ago we couldn't find "crunchy" peanut butter but forget that problem, it's here) lacking here. Go to the library and check out a couple of books on Switzerland. The locals will be amazed when you are able to demonstrate any knowledge about history, especially theirs. North Americans have been judged, and rightfully so, deficient in an appreciation of history and the role it plays in Europe generally. You will have to read the books, by the way," said another person in Geneva.
"Life is very insular in Geneva, a social life does not immediately await you, you absolutely have to make the effort to join things to fit in and meet people as socialising with work colleagues is not overly common as in England," remarked another expat in Geneva.
How do I meet people in Geneva?
When we asked people living in Geneva about club and activities where newcomers can meet others, they responded:
"North Americans will particularly enjoy linking up with the local softball league. This a great time for the athlete and non-athlete to get out in the countryside and play. You will meet all sorts of nationalities as many unexpected fans of American baseball pop up from all over the world. Contact [email protected] by email or, if you work in one of the Orgs, ask around about the league. There are many teams," said another expat in Geneva.
"The best one by far is http://www.sindy.ch These guys are a huge Geneva network, mainly for expats but also for locals. Their mission in life is to 'make Geneva friendlier', and they - truly - changed my life in Geneva. They do various activities, from parties to adventure trips to chairy work - that draw many people who are into meeting others. Gives a v good and quick access to many leads," remarked another in Geneva.
Answer Question & View More Answers
William Russell's private medical insurance will cover you and your family wherever you may be. Whether you need primary care or complex surgery, you'll have access to the best hospitals & doctors available. Unlike some insurers, we also include medical evacuation and mental health cover in our plans (except SilverLite).
Get a quote from our partner, William Russell
.
Will I be able to find a job in Geneva?
When we asked people about industries and career opportunities in Geneva, they reponded:
"International diplomacy and commerce dominate the workplace. A handy footnote for spouses of people who are posted to Geneva, you do not need a visa to work for the internationals and your salaries are not taxed when you do. Temp work is available that is very interesting and challenging. The best, and practically the only way into that system is through connections, i.e. the "old boy network". Steno skills help as do language skills but there are many diverse opportunities for what they call "local hires" as opposed to the recruitment of international "experts"," said another person in Geneva.
What is life like in Geneva?
When we asked people living in Geneva what life is like and how people spend their time, they said:
"There is a lot of socializing and traveling in small groups or as individuals. Most of the people you will meet who are expats are well educated and excited to be at the heart of Europe with what are pretty reasonable salaries and a lot of free time to enjoy the perks. Skiing, climbing, bicycle touring, etc. etc. on the physical side are just a few of the attractions. GAOS, the amateur theatrical group is far more interesting than their title would indicate and many folks get immersed in their activities. Of course, everything you do in Geneva will eventually lead you to a banquet to celebrate something or other which will lead you to yet other," said another person in Geneva.
"Work big priority. Many people here are professionals highly specialised in their field, they were brought here to work, and they focus on it. Banks and the UN and P&G are the biggest employers," remarked another expat in Geneva.
Answer Question & View More Answers
What do expats in Geneva appreciate most about the local culture?
"We love the public transportation and my teens love their independence as a result. We also love our proximity to great travel destinations. On our calendar is a concert in Paris and a spring break trip to Italy," explained one expat.
What do expats find most challenging?
"The lack of local language skills is at the top of the list. It isolates you and forms a barrier in what in your own country would be friendly, every day, people to people contact situations: such as pleasantries exchanged with a check out clerk or a neighbor while walking the dog. I also feel out of it with regards to the news: what is going on in the arts, politics. I used to be well informed, now I am not at all. I have been too busy getting my kids settled, hooking up utilities, figuring out our mail forwarding, our taxes, etc," remarked another expat in Geneva.
Is there a lot of diversity? Are people in Geneva accepting of differences?
"With the International Organizations in town there is an incredible amount of diversity. As noted by others here, it is difficult to meet the locals but I found them warm and hospitable on a one to one basis. They enjoy including their "exotics" (us) in their activities and we have been invited to family dinners, weddings and birthday partys over the years. If you are a francophobe though, you may have trouble. Learn a bit of French and you will have a totally different experience," remarked another expat in Geneva.
What are the schools in Geneva like?
"What makes this school are it's pupils, who learn in what can be a very frustrating and (I am sorry to say it) badly managed school. (Don't even start on the boarding school side). Aside from excellent teachers, and a rich diversity of cultures if I had to criticise it would be that this school lacks the feel of an educational institution. Whilst we will leave our son there as he is happy with the friends he has made and we don't want him to have to adapt to a new environment, if you are searching for a an international school for your child or children, there are better options elsewhere," commented one expat when asked about College du Leman in Geneva.
"It's an international bubble. All the kids (as of middle schoole) hate being in Switzerland. If you want your child to get some local culture and friends don't put them there. I have seen too many kids not speak much french after several years there which is not a good indicator for their language classes. Some kids seem to stay in beginners for ever and noone seems to push them either," remarked another expat living in Geneva with children attending College du Leman.
Answer Question & View More Answers
About the Author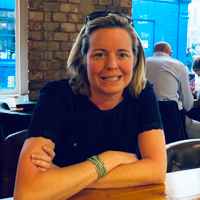 Betsy Burlingame is the Founder and President of Expat Exchange and is one of the Founders of Digital Nomad Exchange. She launched Expat Exchange in 1997 as her Master's thesis project at NYU. Prior to Expat Exchange, Betsy worked at AT&T in International and Mass Market Marketing. She graduated from Ohio Wesleyan University with a BA in International Business and German.
Some of Betsy's articles include 12 Best Places to Live in Portugal, 7 Best Places to Live in Panama and 12 Things to Know Before Moving to the Dominican Republic. Betsy loves to travel and spend time with her family. Connect with Betsy on LinkedIn.