Moving to Switzerland
Last updated on Jun 07, 2023
Summary: Expats and digital nomads move to Switzerland for its high quality of life, excellent infrastructure, and low crime rate. The most popular cities for expats and digital nomads in Switzerland are Zurich, Geneva, and Basel. People looking for a place to live in Switzerland can search online for rental properties, contact a real estate agent, or look for postings on local bulletin boards.
What do I need to know before moving to Switzerland?
When we asked people what advice they would give someone preparing to move to Switzerland, they said:
"Moving to this area offers a great lifestyle plus easy access to city (Zurich). This is a small, peaceful village -- with a lake. Has basic ammenities eg. post office, Migros, Newsagent, Fab Doctors Clinic, kindergarten, school. Nearest major shopping centre is Volketsville or Uster. (10-15 mins either side of G/see). Public transport excellent. Accommodation is limited and best to try early in year and mid year as these are the main times for change of leasing," commented one expat who made the move to Zurich.
"I can recommend the relocation company we used as they are friendly and efficient," remarked one expat in Zurich, Switzerland.
Answer Question & View More Answers
How do I find a place to live in Switzerland?
Answer Question & View More Answers

Cigna Global Health Insurance
Expats interested in International Health Insurance should take a minute to get a quote from our trusted expat health insurance partner, CIGNA.
GET A QUOTE
Answer Question & View More Answers
About the Author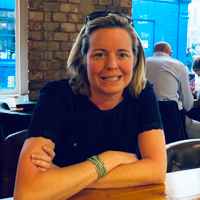 Betsy Burlingame is the Founder and President of Expat Exchange and is one of the Founders of Digital Nomad Exchange. She launched Expat Exchange in 1997 as her Master's thesis project at NYU. Prior to Expat Exchange, Betsy worked at AT&T in International and Mass Market Marketing. She graduated from Ohio Wesleyan University with a BA in International Business and German.
Some of Betsy's articles include 12 Best Places to Live in Portugal, 7 Best Places to Live in Panama and 12 Things to Know Before Moving to the Dominican Republic. Betsy loves to travel and spend time with her family. Connect with Betsy on LinkedIn.