Real Estate in Falmouth, Jamaica
Last updated on Feb 01, 2023
Summary: The average cost of a nice 2 bedroom home in Falmouth, Jamaica is around $150,000 USD. A nice 3 bedroom home in Falmouth is around $200,000 USD. These properties typically include modern amenities such as air conditioning, tiled floors, and updated kitchens. There are no restrictions on foreign ownership for properties in Falmouth. An expat should search for a home to buy in Falmouth by researching the local real estate market, visiting the area, and speaking with local real estate agents. The most desirable neighborhoods in Falmouth include Montego Bay, Ocho Rios, and Negril.
How do I find a place to live in Falmouth?
We asked expats how they chose their neighborhood and found a place to live. They answered:
"If you are looking for a place to live in Falmouth, there are many options available to suit your needs. You can find a variety of rental homes and apartments throughout the town, many of which have tropical views and access to the beach. Many of these rentals come fully furnished and offer amenities such as swimming pools and hot tubs. In addition, Falmouth has a number of popular resorts that provide rental units for visitors. Vacation rentals are also available in select areas, often in private homes or cabins. Whether you're looking for a long-term stay or a short term trip, Falmouth has a great variety of lodging options to choose from," said another person in Falmouth, Jamaica.
"We wanted to be close to the Montego Bay airport so we looked at a few parishes on the west half of the island. Falmouth is up and coming so we selected Falmouth. My husband and I are real estate agents in the US, so we just felt comfortable contacting a real estate agent to find our current house," added another expat who made the move to Falmouth.
Answer Question & View More Answers
What is a typical expat home or apartment like in Falmouth?
"Expat homes and apartments in Falmouth typically range from spacious villas with swimming pools and private gardens, to more modest apartments with balconies and breathtaking ocean views. Many of these properties also benefit from excellent security and shared amenities such as tennis courts, gyms, and swimming pools. In addition, the homes tend to have large, well-appointed kitchens and are often near the beach and within walking distance to shopping, restaurants, and cafes," explained one person living in Falmouth, Jamaica, Jamaica.
"I live in a scheme in Falmouth 2bd, 2bath, furnished & washing machine. Love it," said another expat in Jamaica.
Answer Question & View More Answers
What is the average cost of housing in Falmouth?
If you are thinking about moving to Falmouth, cost of living in probably a key consideration. Expats commented about the cost of housing:
"The cost of housing in Falmouth varies greatly and is dependent on personal preference and lifestyle. Generally, housing costs range from affordable apartments to luxurious and expensive homes. The average cost for housing in Falmouth, Jamaica is moderate compared to other Caribbean cities, making it a reasonably priced place to live," added another expat who made the move to Falmouth, Jamaica.
"I'm renting in Falmouth a gated community. 800 monthly, pay my own utilities was lucky it came furnished. The people stay to themselves. I've had very few conversations with other occupants. A car is extra helpful! But I'd never drive in JA. This will be my second year renting. Not sure about the buying & building for myself. Too old for that & have absolutely no patience for the process.. sending good vibes! I love Jamaica," explained one foreigner living in Jamaica.
Answer Question & View More Answers
Should I buy or rent a home in Falmouth?
If you have not spent a lot of time in Falmouth, you should rent before even thinking about buying. We asked expats there about the buy vs. rent decision:
"When deciding whether to buy or rent a home in Falmouth, there are several considerations to keep in mind. Buying a home can be a good option if you plan to stay in Falmouth for an extended period of time and if you have the means to purchase a home. Renting a home can be more flexible and can provide you with a more affordable option, but it may require more relocation in the future. Consider the area you want to live in, the type of lifestyle you want, and the financial constraints you're under before making your decision," said another person in Falmouth, Jamaica.
About the Author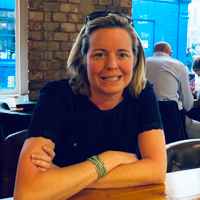 Betsy Burlingame is the Founder and President of Expat Exchange and is one of the Founders of Digital Nomad Exchange. She launched Expat Exchange in 1997 as her Master's thesis project at NYU. Prior to Expat Exchange, Betsy worked at AT&T in International and Mass Market Marketing. She graduated from Ohio Wesleyan University with a BA in International Business and German.
Some of Betsy's articles include 12 Best Places to Live in Portugal, 7 Best Places to Live in Panama and 12 Things to Know Before Moving to the Dominican Republic. Betsy loves to travel and spend time with her family. Connect with Betsy on LinkedIn.