Where should I setup a bank account in Brazil?
We asked expats in Brazil what banks they use and there advice about banking. They advised...
"Before retiring in Brazil, expats should ensure that their pension income will be sufficient to cover the cost of living. Expats should also learn some basic Portuguese to better integrate into the local community. It is best to visit Brazil first before relocating in order to explore the country and to determine if living in Brazil is a good fit for the expat's lifestyle. Obtaining a visa for individuals of foreign nationality is also important; expats should research the different types of visas in order to determine which one will best fit their needs. Lastly, expats should find a reliable real estate agent to help them find a suitable home in Brazil," mentioned another expat when asked about moving to Brazil.
Other Questions:
Where should I setup a bank account in Brazil?
If you live in Brazil, newcomers to Brazil would love to hear your answer to this question.
About the Author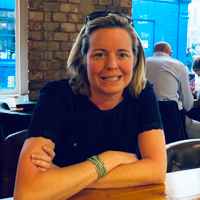 Betsy Burlingame is the Founder and President of Expat Exchange and is one of the Founders of Digital Nomad Exchange. She launched Expat Exchange in 1997 as her Master's thesis project at NYU. Prior to Expat Exchange, Betsy worked at AT&T in International and Mass Market Marketing. She graduated from Ohio Wesleyan University with a BA in International Business and German.
Some of Betsy's articles include 12 Best Places to Live in Portugal, 7 Best Places to Live in Panama and 12 Things to Know Before Moving to the Dominican Republic. Betsy loves to travel and spend time with her family. Connect with Betsy on LinkedIn.