Expat Advice: Culture Shock in Montpellier, France

Share Your Experiences with Culture Shock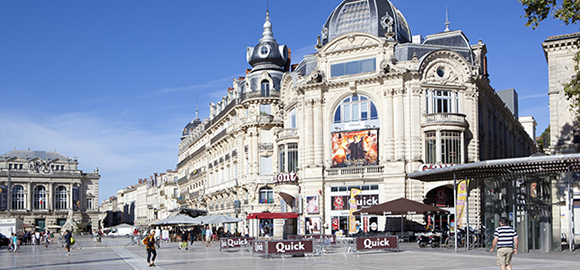 Montpellier, France
This Expat Culture-Shock Report provides a brief glimpse of what it was like for a Brit to hop the Channel and move to Montpellier, France.
What is the name of the city or town that you are reporting on?
Montpellier
Did you receive any cross-cultural training for your move abroad? If yes, was it before or after the move?
No
Moving to France Soon?
ExpatExchange's partner, International Moving Quotes, offers you a simple and hassle free solution to plan your move. You'll get up to 5 FREE quotes from trusted international movers. Takes 1 minute! No obligation. Save up to 40%. Only qualified and professional movers. Get your quotes now!
If they speak another language in your new country, do you speak the language? If yes, did you learn the language before you moved or while abroad? If no, are you planning to learn the language?
Had 'O' level school French of 45 years ago, plus a bit more because always interested in France and its language. It has improved a lot since moving here 7 years ago.
Were you worried or concerned about culture shock before you moved abroad?
No, I knew what France was like in most respects.
How significant was the culture shock you experienced when you moved abroad?
I didn't experience any culture shock.
Expats often talk about going through the "stages of culture shock." Examples include the honeymoon phase, the irritation-to-anger stage, the rejection of the culture stage, and the cultural adjustment phase. Do you feel like you went through these or any other stages as you settled into the new culture?
No, didnt have to.
What, if any, were some of the changes you noticed in yourself that might have been caused by culture shock? These might include things such as anger, depression, anxiety, increased eating or drinking, frustration, homesickness, etc.
None.
What are some things you appreciate most about the new culture?
More relaxed way of life, much better food and weather, load more cultural things to enjoy than there are in a UK city of similar size, Just prefer French and French people to the UK and British people.
What are the most challenging aspects of the new culture?
Bureaucracy.
Did you "commit" any embarrassing or humorous cultural blunders? If you did and you'd like to share them, please do tell!
No.
Do you have any advice or thoughts about culture shock you would like to share?
Avoid it by learning all you can about your new country before you get there.
More Expat Advice about Culture Shock in France

Write a Comment about this Expat Report