10 Tips for Living in Jamaica
By Betsy Burlingame
Summary: Jamaica is a well-known island getaway, but living there is not an extended vacation. Expensive schools, safety issues and high cost of living are all challenges for expats. Members share their advice about deciding where to live, finding a home, choosing a school and cost-saving shopping strategies.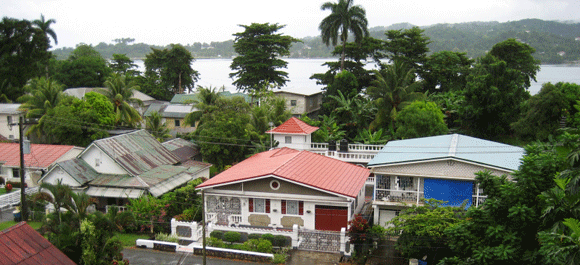 1. What to Bring When Moving to Jamaica
"More solar things, like lights and phone charger. More good, big beach towels (ones here cheap, flimsy, but easier to wash by hand!). Rechargeable batteries of all sizes and the batteries (don't skimp). Less clothes, less shoes, LESS..period," advised an expat in Negril, Jamaica.
Another expat living in Ocho Rios said, "A Generator (seriously), power cuts are rife and expect to be without power, internet or water for 2-3 days at a time. Toiletries, I should have stocked up on things like shaving foam and toothpaste etc as it is far to expensive here. An umbrella, it rains almost every day here (all year - dont believe the hype on net)"
"I wish I had brought more baby toys, baby clothes and baby accessories in general. I wish I had left our winter clothes behind! Also, I haven't worn any dressy clothes, nor my high heels," suggested an expat parent living in Ocho Rios.
2. Deciding Where to Live in Jamaica
"It's important to be where you feel safe and where you are close to what is important, be it the beach and the nightlife, or the friends you've made, or other ex-pats..i would rent on the beach, and meet people, before deciding where you want to live...even if you've been a vacationer, it's not the same one you live there...get used to everything being at a much slower pace, and going without electricity and water, sometimes...but there is never a lack of something go on, where there is music and laughter and people," said an expat in Negril, Jamaica.
One expat said, "Mandeville is a really great area, love the cool hills. Also there are a lot of British people living in Mandeville. Great private schools as well. I had the pleasure of attending hs there and it was the best years of my life. I'm currently building my home about 15-20 mins from Ocho Rios (love the sea) and I'm doing a research on private schools for my kids. Columbus Prep, Marjam and ULC were recommended to me and I discovered St.John's Prep."
"Areas I'd recommend are St. Ann (Ocho Rios area), St. James (Montego Bay area), Mandeville, Run Away Bay, Discovery Bay, Duncans. If you like the countryside, then Lower Trelawney (Falmouth) and surrounding areas are a good choice and close to the coast (about 15 minutes drive) -- the beach is close also. You can find accommodation in the tourist areas that I mentioned above -- except for Trelawney, which is a bit expensive. My advise is -- if you're looking to live there permanently, rent something just outside the tourist areas, which is cheaper. But, you will still be close enough to get to it within 15 minutes. Trelawney and Hanover are two good examples as Hanover is between Negril and Montegobay. There's a nice little village called Hopewell, which is a mix of locals, English and Americans. It's coastal -- you can walk to the beach," advised a British expat in Jamaica.
One expat shared these property sites, "Property Ads Jamaica is a good site on which private landlords post their properties. Otherwise, Valerie Levy & Associates, Century 21 Jamaica or Coldwell Banker Jamaica or the The Sunday Gleaner's Classifieds".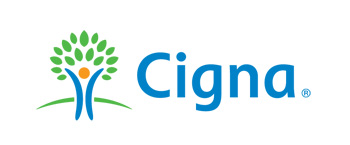 Moving to Jamaica? Choosing an expat health insurance provider is an important decision. Get a quote from our trusted expat health insurance partner, CIGNA. With Cigna Global Health Options, you can create an international health insurance plan that's perfectly tailored for the needs of you and your family.
3. Typical Housing in Jamaica
"We got lucky with our apartment. We have all the amenities many people in Jamaica go without (running water, washer & drier, hot water, AC etc). We even have a dishwasher which we never used, since electricity here is extremely expensive. Our kitchen appliances are modern and really nice. Our internet is much faster than in the US. We have a 2 bedroom/2 bathroom, with a nice balcony overlooking the ocean and the pool. We take our baby son for a swim almost every day," explained an expat in Jamaica.
An expat in Negril said, " I rent a two bedroom suite in a nice secluded area. We just moved there from a unit on the beach but we needed more space for the money. Yes many expats live here in Negril much the same way I do."
4. Learn to Slow Down
"Learn to take life slowly because the amenities you might be accustom to will not be at your fingertips. You have to wait for phone, internet and cable service. Your wait might be up to 3 months," advised an expat in Falmouth, Jamaica. Another said, "Learn to slow down. Everything in Jamaica is slower paced and it's the hardest thing for me to get used to."
5. Healthcare in Jamaica
"Insurance can be had here for fairly little money. I've read some posts describing a nightmare HEALTHcare scenario..... Not so. There are some really good doctors here, but most of them contract to the resorts and work out of their homes, like the old days in the US. The trick is to find one. Hospitals are truly a nightmare. That is a fact. I once visited Cornwall Regional in Mobay and I was literally walking through pools of blood on the floor....lights flickering, people moaning in the dark, stay out of there at all costs. You can purchase 'Flight' insurance to get you to Miami for any sort of emergency care. A friend of mine still has his leg as a result. They were going to amputate it at Mobay Hope, but we put him on a plane instead," advised one expat in Jamaica.
When someone preparing to move to Jamaica asked about the availability of certain prescription medicines, an expat in Jamaica offered some guidance. She said, "I would strongly advise that you consult your doctor and get those medications filled in advance for the entire time period you will be there. If you find out that you can get them filled in Jamaica then fine. But go prepared. Their medical system is no where near what you have come to expect in the USA. Even if you could get them filled, they most likely would be very very expensive." Another person added, "U should consider using Express Scripts here in the US rathercthan your local pharmacy. With this, you can receive 3 months supply at a far lower cost copayment. They automatically ship your medication every 3 months in time, so you always have medication. You can then fly back to your state on a weekend or whenever you choose every three month to pick up your medication. The cost for meds in Jamaica might cost a few bucks well."
As an expat in Jamaica, health insurance is an important consideration. Take a minute to get a quote from our trusted expat health insurance partner, CIGNA.
6. Life in Jamaica Isn't a Vacation
Another expat in Jamaica advised, "Do your research and don't just think moving to a tropical island will be pleasure. There's always some pain involved LOL. And even though I've traveled here 15 times over 8 years before moving it's still a culture shock to be here and I learn something new every day. When you're a resident you can't live like a tourist. If you would like to read my story about my first two months in Jamaica I blogged about it at jamaicamyway.com."
7. Schools in Jamaica
"My two eldest of four kids goes to AISK (American International School of Kingston) and I think its the best decision we made, Its a bit on the expensive side but if you want the best for your kids then AISK it should be," explained in expat in Kingston.
"My three children hadn't started school in the UK so Belair [School in Mandeville] was their first school. the school as Kindergarten, Prep and High school so you don't need to worry about changing school. there are quite a lot of children there from the UK, US, China, Burmuda and other country, some are expats and some are here for work. in high school a lot of the students are boarding, because their parents find it a very good school,"
8. Crime in Jamaica
In pulling together the tips for this article, we noticed dozens of comments about crime problems in Jamaica. Most say that some areas are safer than others, but none are immune to crime. "We lived in an estate in mobay where we believed its very safe but the amount of houses burgled round there is unbelievable whereas other areas are fine with no burglers troubling them," said one expat. Another said, "Stay out of "Garrison communities" although going to Raetown on Sunday night is one of the safest places in Kingston. I've been going there for 14 years to listen to some good music. Make sure the home you live in are grilled and be careful who you invite to your home. When using a taxi – find a regular radio taxi and never accept a ride from someone you don't know."
While it seems that the majority of expats recommend living in a grilled home in a gated community, others say that you will miss out on the true Jamaican experience if you do that. One person said, "Don't move into an expat bubble. Living in Jamaica should mean living Jamaican with Jamaicans. Some of us find a safe place away from reality here in Jamaica and we miss out on the beauty of Jamaica."
"Jamaica is dangerous, it is dangerous to drive in, walk in or just hang around in. Get a good vehicle (They don't do second hand well here so I would get new if possible). Get a 4X4 as roads are crap!! The only place to live are holiday apartments behind a security barrier, this said, always get an apartment beside the security barrier as you will get broken into if out of the way. Beware of living close to too much hustle and bustle such as night clubs / late bars, you will be kept up with booming reggae music all night," explained an expat in Jamaica.
9. Cost of Living in Jamaica
"My housing costs are significantly lower than in the US. I am paying 30,000 per month for a two bedrooms with two bathrooms. I was just lucky to get such a deal but the average cost for this apartment is 45,000-65,000 per month. My light bill is 7,000 per month but I run my a/c unit each night just to fall asleep. My water bill is between 500 and 800 per month," said an expat in Jamaica.
In order to keep our living costs down while not reducing the standard of living, we have had to do a number of things:
Buy local food and produce; imported items will send your grocery bill through the roof.
Look for rental outside of the prime areas, but close enough to Kgn. It also helps if you can find someone you can trust to help you look.
Good quality schools come at a high cost. That's an additional expense u may not be able to avoid. We have decided to home school our 4 year old.
Transportation is something else to look at. The public transportation system is not good, so having a vehicle is a necessity.
10. Working in Jamaica
"Working here is very difficult unless you have some special skill like a teacher or doctors. I started my own business here and its taken me most of the year to get the paperwork sorted out.My goal is to qualify for a work permit undermy own company. Iwork online and registered my US corporation here as an overseas company to get started. Research visa restrictions, job and work permits and how you plan to live before you move here.My advice is to make money abroad and live here because there is not much money here to be made. Running a business is hard with so much competition and foreigners are not very welcomed in the tourism industry," explained an expat in Jamaica.
"Good luck with getting a permit unless you are going to open up a business or have a skill not available on this island. Even that is not cheap -- you are looking at approx 2k US per year for a permit and you are not guaranteed to get it. With this global recession right now the odds of you getting a job unless you "know someone" is very slim and please do not think you can get a job making what you made back "home." Jobs are scarce and for every job there are literally hundreds of applicants. I remember an article about a bakery hiring I believe 10 ppl and there were line ups of hundreds of applicants," warned an expat in Jamaica.
About the Author
Betsy Burlingame is the Founder of Expat Exchange. She launched Expat Exchange in 1997 as her Master's thesis project at NYU. She graduated from Ohio Wesleyan University with a BA in International Business and German.

Write a Comment about this Article
First Published: Aug 14, 2012