10 Tips for Living in Colombia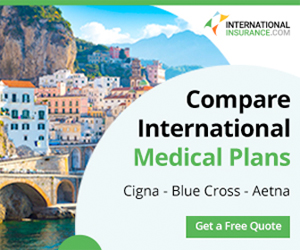 Summary: Colombia is an up-and-coming expat destination. With it's low cost of living, and wonderful people, Colombia has a lot to offer.
The Colombian People
"The people! The people I have met here are the most sincere and kind people I have ever met. I am from the Mid-West (USA), but have never experienced the level of hospitality that I have here. Colombians never take themselves too serious. They always take the time to enjoy life and explore its possibilities. This is something that I am hoping I will learn while living here," confessed one expat living in Colombia.
"Privacy is a foreign language to most, sometimes it feels like they need/want to know every aspect of your life. I've also realized being reserved won't get you many friends here. People like to talk a lot, so if you don't say much it will isolate you. All in all Colombians are very kind people, most people are hardworking and courteous," said another expat.
Culture Shock
"The irritation phase lasted the most. What really bothered me and still does is how unpunctual people can be here. Say you plan a meeting with three people at 5 pm. Yet no one shows up until 5:30 or later. I guess I still have the idea that time management should be the same as in the U.S. but sadly, it isn't. The Adjustment phase is where I am at right now, I've come to terms with a lot of aspects that makes Colombian culture the way it is," explained one expat living in Villavicencio, Colombia.
Another expat reiterated, "I have the American sense of time ingrained in my very soul. I am really struggling to accept that things don't always happen when I want them to. I purchased a refrigerator that was promised to be delivered the next day at 4pm. 4pm came and went with no refrigerator being delivered. I then called the company and they assured me that it would be delivered by 8pm that night. Again, it was not. This pattern continued for several more days, until it was finally delivered. It didn't HURT me to wait, but was extremely frustrating for me."
"Although things seem to be in chaos, I find that perseverance and a big dose of patience when dealing with the paperwork machine is a tactic to assist you. I had to let go of my way of thinking somewhat and understand that a cup of tinto shared with others really starts to bring down some difficulties with transactions such as these. Albeit when you're in the trenches, it does appear that business as we think or are used to should really run from point A to B and not A to Z and then back to B," explained one expat. Another said, "you have to be very patient! Remember, nothing is consistent either. Enjoy the positive things, because if you focus on the negative stuff you wont last that's for sure. Lots of negative things, but lots of positive stuff. Every country has negative crap. Colombia sure has a lot of problems, and a lot of things will stay screwed up for a while.
Learning Spanish
"They speak Spanish, but I do not. I had a basic understanding of Spanish, but it turns out that it was Mexican Spanish...trust me when I say there is a BIG difference. The LL sound in Mexican Spanish is pronounced Y, whereas in Colombian Spanish it is pronounced J. People love asking me my address because I still pronounce calle as cayay instead of cajay. I have started Spanish lessons, but not soon enough. My use of Mexican Spanish is a constant embarrassment. People love hearing me use it and often laugh. It's all in good humor, but is something I am always conscious of. People also love my gringa accent. I'm always getting asked to say certain words because I struggle pronouncing them," said one expat. Another advised, "My advice is to learn Spanish, starting NOW! Then, you can speak to the people and learn about the culture."
Best Places to Live in Colombia
In his article, A New Life in Colombia?, Dean LaCoursiere said, "There are cooler temperatures in Bogotá, heat in Cali, and sort of a spring-like climate in Medellin. These climate options are available but you will feel like you are living on an island in these large cities. Why? Well, for most foreigners, there is only a small area of these cities worth living in. Soon after exploring these metropolises you will be confined to a neighborhood or two, and a few shopping malls. The remaining sections of most cities are either working class areas with nothing special or the large lower class neighborhoods, which have less security. Yes security is usually high on most people's list when they are thinking of expatriating overseas. This means living in an apartment or condo complex with some type of security when in a large city. Single-family homes with fenced or walled yards would be priced out of reach for many. Money always attracts crime and the money is in the large cities. Most retired folks want a more relaxed lifestyle, and to be around nature as well." Dean went on to describe several small, off-the-beaten track pueblos (communities) in or near coffee country including Darien, Quindio, Salento, Guatape and several other communities.
Housing in Colombia
"As has been pointed out in this forum by others, the northern sector of Bogota offers modern housing with good security, although the new apartment complexes, while well constructed, offer virtually no sound insulation in the concrete walls. The older apartments offer more sound protection and smaller complexes are more conducive to comfortable living. Expect to pay $500-$600 per month for a 3 bedroom, 2 bath apt, but one and two BR apartments are available for less. Unlike apartments in the US, apartments in Colombia come without refrigerators, washing machines (electricity is expensive so few people can afford a dryer), microwaves, or even light bulbs. Thus, the appliance industry is alive and well in Colombia. In brief, price, security, and location are paramount in selecting a residence. Location factors include proximity to the TransMilenio and other bus routes, street noise, grocery and department stores (Carulla, Exito, Olympica, Carrefour, CaFam), restaurants, etc," advised an expat living in Bogota.
"In Colombia, you can't just find an apartment and sign a contract the same day (well, unless the apartment is for rent by owner which is almost always the better and easier option). When renting from a company "inmobiliaria" like Century 21 for example, you have to first apply to an insurance company and wait one day for them to approve you for the apartment. If ever given the option to have your apartment study done in El Libertador or in Mapfre, GO WITH MAPFRE! I have had a ton of ridiculous issues with El Libertador," explained one expat in her tip, Getting Approved for an Aprtment in Colombia.
Schools in Colombia
There are a number of international schools in Colombia. Knightsbridge Schools International in Bogota, British International School in Barranquilla, Colegio Nueva Granada, Altamira International School,
Safety in Colombia
"I would be careful advertising your wealth to people until you are confident whom they are and their motives. I have seen too many con men and women here in Colombia that take advantage of someone as friends, family and associates. They are so good that you might not even know what occurred or until they have taken you for a ride. Not all are malicious but a word of caution. Our Spanish and mannerisms give us away in a heartbeat. No matter what we think about ourselves and just blending in. Money is king here you have been warned. And yes, extortion is alive and thriving here," warned one expat living in Colombia.
In his article, Colombia Expat Life, John Douglas says, "most Colombians are kind and friendly, but Americans are not that common here so we are an item of curiosity. As such, we should take precautions as to where and how we travel within this country. Americans can register online with the U.S. Embassy, which is far away from the city center because of its size. If one needs to talk with a specialist in the embassy, another photo ID is needed, such as a state driver's license. It is best to carry only the cash you need for the day and your cedula or copy of your passport when you venture into the streets of Bogotá or any other large city. Avoid traveling on the TransMilenio or buses that are crammed with people during rush hours. As has been said by others, carry only those things that you can afford to lose."
Visa Advice for Colombia
There's a detailed thread on the Colombia Forum that answers lots of common questions about visas and other immigration issues -- from what constitutes a monthly minimum legal salary for the TP-7 visa to what are the requirements for the resident visa. One expat commented on Colombia's visa application website, "We have our own version of the screwed up Obama care website and that's the immigration visa application website for Colombia, and I see it having problems for years. We have to deal with it."
Obtaining Cédula de Extranjería in Colombia (Colombian National ID Card)
"It's not EASY to get a cedula! You have to go to the Colombian Consulate in your country and get all the details of documents you need before you need. The office of "Immigracion Colombia" is in Bogota and you have to get the first cedula there NOT anywhere else. It is difficult to get the paperwork just right the first time, and you often have to go back. Then, they give you a temporary cedula and it takes 6 months to a year to get a three year one," advised one expat. Another said, "as a Tourist you can not get and are not entitled to a cedula, you have to be resident, whether that be temporary or permanent, and that involves getting a Visa. As James has said, obtaining a Visa for a cedula, does not include a Tourist Visa of any description."
Cost of Living in Colombia
One expat explained how eating like the locals saved him money and improved his health, "I find that if I were to buy the foods I would normally eat in the UK, then I would find it very expensive, as of course, all that stuff has to be imported, and is way more than local produce. But I have adapted my diet to what is local, and its cheap, and a lot more healthy. Back home I used to have cereals and possibly toast for breakfast, a box of muesli costing about UK£1.50, (4,500 COP), but here, a box of muesli costs about 20,000 COP, so I have abandoned the cereals, also bread, and now my breakfast consists of papaya, lemon and strawberries, or perhaps fresh mango and banana, or maybe pineapple and something else. I feel I am much healthier, have lost a considerable amount of weight, and breakfast costs a hell of a lot less each day. I also eat so much fresh fruit for breakfast that I never feel hungry for lunch, and maybe have a meal about 4/5 pm. I have found that in the smaller centro commercials, like Cedritos, competition is healthy in the plazas de comidas, and there are "menus of the day" available with soup to start, a main course of chicken pechuga, or beef or pork, with salad, potatoes, vegetables, and much more, even a drink included, for about 9,000 COP. I couldn't even cook it at home for that kind of money, and it saves washing up too."
About the Author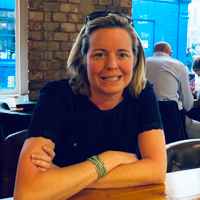 Betsy Burlingame is the Founder and President of Expat Exchange and is one of the Founders of Digital Nomad Exchange. She launched Expat Exchange in 1997 as her Master's thesis project at NYU. Prior to Expat Exchange, Betsy worked at AT&T in International and Mass Market Marketing. She graduated from Ohio Wesleyan University with a BA in International Business and German.
Some of Betsy's articles include 12 Best Places to Live in Portugal, 7 Best Places to Live in Panama and 12 Things to Know Before Moving to the Dominican Republic. Betsy loves to travel and spend time with her family. Connect with Betsy on LinkedIn.
Comments
zak023
Very Very Good advice here..Even though the post is 3 years old the info is GOOD.
renezack1
No. 4 - Cedulas The D.A.S. no longer exists. How do I get a Cedula?
BrendanCorrigan
"With it's (sic) low cost of living..." Err, depending on where you are, it's not that cheap. In general, Bogotá is expensive compared to many other developing countries. We have managed though to sniff out value to meet our needs (http://bit.ly/17yN8HH)! As for safety, it's a mixed bag. For one, you could check out this: http://bit.ly/1dxhK9v. In relation to a Cedula, you can get one in the country as a student, firstly entering as a tourist and then taking on a 'course'. As long as you meet the financial requirements and have some other basic documents, it's pretty easy to get. I have also been told by Colombian authorities that you can apply for a TP-7 visa in the country i.e. you can enter on a tourist visa and apply for this while you are there.
juanm123
I have to say, after living here almost three years, I find it unfortunate that every article on expats always focuses on security, extortion, etc. Sure, some of that exists here but there are so many more important issues to point out. I was just in the States and some guy was carjacked and killed right in front of his wife. So it happens in the US as well. The cost of living in Bogota is comparable to Boston, so more expensive than implied in this article. Sure, you can live cheaply if you want but you probably won't like where you are living. A decent three bedroom apartment in the North of Bogota will run a minimum of US$1,500 and most likely more. If you want to enjoy your experience here, learning the language is the most important thing you can do. The people here are great, no doubt about it, but if you can't communicate with them you will never know it. Imagine a foreigner in the States who can't speak English. Feel free to contact me if you have any questions as I'm always willing to helping out a fellow expat.
CaliRay
Regarding visas, I found someone in Cali who, for a fairly reasonable fee, handled all of the paperwork. I did not have to go to Bogota for anything. I've been in Colombia for 5+ years and now have a permanent visa and a residente cedula. All for a price of course, but entirely worth it.
CaliRay
@juanm123 I've lived only in Cali so can't comment on rental prices in other places in Colombia. My 7 year old 3 bedroom, 2 bath apartment in a level 4 neighborhood is slightly over $400 U.S. including gas and electricity. It's a very well maintained apartment, with 24 hour vigilante included and an excellent landlord who lives on the floor above me. I can't imagine paying $1,500 for any apartment anywhere so I guess I better stay where I am. :-)
guest
I'd like to provide two more requirements for living in Columbia. (1) Airport type ear protection, neighbors play loud music in Columbia. (2) A bullet proof vest is also not a bad idea.
BrendanCorrigan
Parritaman, remember "the only 'u' that should in ColOmbia is 'you'". And it's not that bad as regards security; but, yes it has its moments... http://bit.ly/1dxhK9v
paladino
This is not a new thread but not an old topic. I don't have any axe to grind about security in Colombia. I live in small, fairly safe pueblo... but when I visit Medellin with my Colombian partners, a husband and wife who lived in Medellin for twenty one years.... they are incredibly security conscious and constantly point out things to take notice of and why. Their house in Medellin was a pretty average middle class barrio so I just want to point out that it's not some Gringo imagination to be concerned about security. Unfortunately, some criminals might and have targeted extranjeros thinking they are an easier mark as there are many locals in any LA country that are packin' heat as the saying goes and local criminals KNOW that no Gringo is going to be carrying a gun in Colombia. So I hope that you made a useful point and it helps the understanding level about this subject. I know that those who live in Colombia and have adjusted probably get sensitive over the statements but that is a part of human nature and that is a different thread. Enjoy Colombia everyone, it's going to change a lot the coming decade.
Travel29
Cédula is very easy to get, just time consuming. The hardest parts of relocating to Colombia are 1. The visa. And that was made difficult only because the school did not want to give all the documents required. The documents they did not give are things that have recently been required by a NEW law and that law is quite obtrusive and restrictive....I understand, but it made matters hard. Otherwise, there is very little you have to bring if you are going to be a teacher. Just your passport and hope the school give all the documents required. 2. An apartment. Hard enough for a Colombian and near impossible for a foreigner. Generally, you have to know someone who owns their own property. One landlord, a lawyer of course, wanted 6 months worth of rent just for the secruity deposit. Plus the first month. I do not know many people with 6 or 7 million peros laying around. Plus the money required to live for that first month. 3. Opening a bank account is rather tough, especially as an American with all the restrictive laws the govt has passed, facta being one, and how many foreign banks want nothing to do with that. Any way, i had to make 3 seperate trips spanning 5 or more hours just to open a simple savings account that most children in the states get in 15 minutes. Plus to set the pin, that takes another hour. Highly ineffecient with tons of red tape. There is lots of red tape in Bogota, which shocked me, never expected that.
guest
Hi Betsy, I recently moved to Medellin from Australia and I am also struggling with the Colombian time keeping to be honest but I guess it's jut something we have to get used to here. In Medellin foreigners mainly live in Poblado but I'd also highly recommend Laureles. I'm here to learn Spanish. I take Spanish Classes in Medellin in Colombia Immersion. I'd highly recommend it to any expat or traveller passing through.
mark4747
Hi Betsy, I recently moved to Medellin from Australia and I am also struggling with the Colombian time keeping to be honest but I guess it's jut something we have to get used to here. In Medellin foreigners mainly live in Poblado but I'd also highly recommend Laureles. I'm here to learn Spanish. I take Spanish Classes in Medellin in Colombia Immersion. I'd highly recommend it to any expat or traveller passing through.
njwalgren
I obtained my 1 year visas and cedula in Medellin, without having to go to Bogata. For a nominal fee there is a business just across the street from the DAS office that handled the whole process in Bogata for me.
AirForce1
Are guns illegal in Colombia? I was reading in one of the postings that gringos would not be packing a gun.