10 Tips for Living in Australia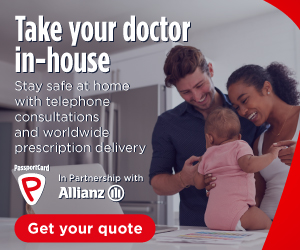 Summary: Did you know that students in Australia typically have three 2-week breaks and one 6-week break during the January to December school year? Did you know that rental prices are often quoted as a weekly rate? Our 10 Tips for Living in Australia article offers tremendous insight from expats there.
Meeting People in Australia
"Pick a sport, any sport and that is the best way to meet someone over here. If sport isn't your thing then try bushwalking, volunteer groups, join a gym, whatever, there really is quite a diverse range of groups you can join," said an expat in Perth.
"Melbourne is a very cosmopolitan, culturally positive, diverse, multi-cultural city with interests for everyone. Great theater companies, museums, galleries, opera, symphony, concerts of all kinds, food festivals (greatest food city I've seen). Meeting people is easy," said an expat living in Melbourne
"If you've got kids, you're automatically going to meet people through childcare services; ditto work. Otherwise, join sports clubs - sport are huge here - and make sure you introduce yourself locally to neighbours. We've found ours very welcoming," advised one expat in Brisbane.
An expat in Adelaide recommended these organizations for newcomers: Bridgebuilder International Group and Meet in Adelaide.
Finally, an expat in Newcastle said, "There are plenty of clubs around and it all depends on your hobbies. If you are into sports -- particularly Rugby, you can become part or a Rugby club and either play (men's and women's) or help out the club in some format. Another great place to meet people is at the gyms. The university has many special interest clubs that are open to the general public and there is a section in the local paper on Modays showing many clubs' meeting times and places."
Expat Life in Australia
Do your research and be clear on what you're looking for. Brisbane can offer you an easy, laid-back lifestyle, with lots of outdoor living. Blue skies are the norm, winters are warm and dry and the worst humidity and storms of summer only last about 4 months. It's very live-able. People are largely friendly and relaxed, and there's a slow pace. You're further away from the sea - and good beaches - than you may expect, though there's plenty along both coasts to explore. There's some beautiful scenery and nature walks, on numerous day drives. That said, if you're looking for high culture and a sophisticated, cosmopolitan centre, it's probably not for you. Attitudes can be very old school, customer service is a rare thing - the downside of the laid-back vibe - and many people have never travelled outside of their state, let alone Australia. It's a developing city and it hasn't quite caught up to itself yet," explained one expat in Brisbane.
"It [Melbourne] is ranked as the world's most livable city. Many expats travel the world and end up here," said an living in Melbourne.
An expat in Adelaide said, "The size of Adelaide can be a pro or con, based on your personal preference. It's a small city which operates more like a large town and while it is diverse, it can be a bit insular. It takes patience to break through and settle in."
Diversity in Australia
"Very diverse. Biggest Greek community outside of Greece. Italian and other European. Ethnic tolerance is big here. In fact, there's an appreciation for what makes Melbourne great--its diversity. Greatest ethnic restaurants in the world," said an expat living in Melbourne.
An expat living in Perth said, "The people are diverse and are very accepting of differences. Probably not as diverse as Melbourne. With all the world unrest at the moment people are still quite open to cultural differences and do not seem openly affected by everything but are cautious none the less - but more about travelling than anything internal to the country."
"There is diversity here - racial, cultural, religious - but less than the other centres, and I think attitudes are less enlightened. Brisbane's often quoted as a country town that's exploded in size, and we've definitely seen that... I think attitudes here can be quite entrenched," described one expat in Brisbane.
"Newcastle is a very NON-diverse town, very anglo saxon white. There are some Middle Eastern, Asian, and as of lately many Sudanese refugees, but otherwise about 95% white," said an expat living in Newcastle.
Where to Live
In Perth... "I would also say to live within a 5 km radius of the city, North Perth, Victoria park Leederville, Subiaco, Como or live down at the Fremantle area to name a few suburbs. If you prefer the hills and trees type environment then Kalamunda, Roleystone, Parkerville (more for the family oriented)," advised one person who relocated to Perth.
"We had recommendations from locals, we drove around quite a bit and we looked at the Sydney Herald. It is important to decide what type of area you want to live in, Suburb, Urban etc.. Also, it's helpful to decide about transportation, parking, schools. We chose not to have a car so we decided on a more urban area with good public transportation and lots of stores, schools within walking distance. Look carefully before you decide, you should visit the neighborhood at different times of day to see what it is like. Also ask people like taxi drivers about neighborhoods, they are very well informed," said an expat living in Sydney.
Take a look at Key Destinations When Moving to Australia by Kirsty Collingwood of Crown Relocations for an overview of Australia's six states, two territories and key cities.
Challenges for Expats in Australia
"Be sure you can cope with the isolation - Perth is the most isolated capital city in the world - it's a long, long plane ride and not much change out of $2000 to get to most major destinations. And a long car drive to many destinations in the state. And depending on where you come from, the cost of living is quite high: housing is reasonable, but food, clothing, entertainment etc is much more than expected," shared an expat in Perth.
"People's attitudes - very different to what I've been used to, and I still struggle. The majority of people in QLD have never left their state, let alone the country, yet it's regularly and loudly touted as the best country in the world. Immigrants are viewed with suspicion and there's a borderline aggressive nationalism. Image, money and coming first is everything, whatever anyone tells you about Aussie's laidback nature," explained an expat in Brisbane.
Finding a Home
"Be aware of a few key things. One is rent is quoted weekly and while most of the time GST is included, we ran into a couple of places where it was not. The very modern apartment (1 year old) we are living in does not include heating or air-conditioning. Meaning that there aren't even vents or a thermostat. You have to buy/rent a heating or airconditioning unit yourself. I wish I didn't sign a 6 month lease right off the bat, we might have changed our minds if we had the opportunity," advised on expat living in Sydney.
"The best way to secure a rental house or unit is to offer to pay rent in advance for 2-3 months. This is good especially for unfurnished homes which are cheaper than furnished homes and there are more potential tenants competing for them," explained an expat in Sydney.
"Getting rental accommodation in Sydney is rather difficult as there are more people wanting to rent than houses available. This means that for a good property there will be heaps of people attending the inspections and many will apply on the spot. There are cases when tenants offer to pay more than the asking rent just to motivate the owner to approve their application. So it is good to have all your IDs with you plus all the paperwork that the agents require for the application. I don't think there are hidden costs or traps, but you have to read the contract attentively and all the fine prints and understand what obligations you can have (for example mowing the lawn, maintaining the garden)," advised an expat who rented a home in Sydney.
Schools in Australia
"Consider both private and public schools. Lots of public schools are good and are very community orientated. You can make a great contribution to them. Check out the education websites for each State's systems. School year runs from January to December. So, if you move during the northern hemisphere's summer vacation, and your child, for example, has completed grade 4, then it is usually advisable to put her into a year 4 class here and "repeat" it again for 3 months until the end of the school year. This is preferable to jumping to year 5 just for 3 months and then going into year 6. Be guided by the school, many of them are used to children moving from overseas and will give you good advice," advises Lesley Snell in his article, My Thoughts on Australian Schools. Lesley goes on to explain school terms and holidays:
Term 1 - end of January to April. Summer
Term 2 - April to early July. Autumn
Term 3 - July to October. Winter
Term 4 - October to December. Spring. Approximately 6 weeks vacation over December and January.
Read expats' reviews of schools in Australia.
Healthcare
"Australia has virtually free health care ie: about 75-100% of health costs are borne by the Government. The system is called Medicare and is not too bad but not perfect; the same as every country with free health care you can be confronted with long waiting lists for non essential surgery, and sometimes have to wait for an hour in a waiting room to see a doctor for the flu or something. Of note to see a GP is free, all you need to do is present your medicare card, and prescription medicines are subsidised about 75% Noting some shortcomings in the system, a lot of people opt for private health cover which ensures priority treatment in private hospitals etc. Prices are very competitive and attract a tax break at tax return time," said one expat in Australia.
Another expat explained, "I suppose you could say it [cost of healthcare] is paid on a sliding scale because a certain percentage; which is the same for everyone, is deducted from your salary. So the more you make the more you pay to the system. I am not sure what percent is presently withheld, but it was only 1% when we lived there. If a person wants to go to a specialtist, then their costs may be more and supplemental insurance may be purchased for this. We found we didn't need it and never purchased any. If a specialist is needed and is not elected by you, then that doctor is covered under the health care system. We did not find it difficult to make appointments or get any medical tests done as you hear about in Canada."
"The Australian government introduced a catch where high income earners will pay more income tax if you don't join a private health insurer, so many nationals on incomes of say $100k or above tend to join private insurers anyway. To get started, why don't you look at a couple of the bigger insurer's websites to get a feel for inclusions and prices. Try www.mbf.com.au or www.medibank.com.au", said another expat.
Pets in Australia
In the article, Bringing a Pet to Australia, Alex Keyse of Jetpets Animal Transport explains, "In Australia many cities and towns offer accommodation that is dog friendly making it easy to travel with your pets. Australia is a very large country with many of the different cities spread out meaning in many occasions it is easier to fly, which again is no problem. Australia is a pet friendly country making pet transport simple and stress free. If you are thinking about relocating your pet to Australia the good news is that it is not a difficult process for your pet to be arranged to fly as long as the requirements are followed in a timely manner and in most cases there is just 30 days in quarantine on arrival. Furthermore if you choose to relocate from Australia at a later date the process is often simpler and in most cases without any quarantine at the other end, meaning your pet can be delivered straight home for you."
Working in Australia
"An excellent website to find a job in Australia is www.seek.com.au. First however, as the previous post has stated, you will need to obtain a working visa. Some employers may offer sponsorship to skilled employees, so always enquire with any job applications you make," advised an expat in Australia.
Another explained, "To work in Australia you need to apply for a skilled visa, either as an independent or sponsored by an employer. There are several visa options and each of them have specific requirements, which include age, English language knowledge, skills and experience in an occupation in demand in Australia. You can read about all the options and all their requirements at www.immi.gov.au."
About the Author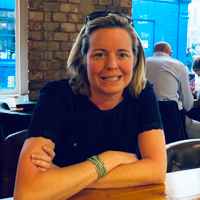 Betsy Burlingame is the Founder and President of Expat Exchange and is one of the Founders of Digital Nomad Exchange. She launched Expat Exchange in 1997 as her Master's thesis project at NYU. Prior to Expat Exchange, Betsy worked at AT&T in International and Mass Market Marketing. She graduated from Ohio Wesleyan University with a BA in International Business and German.
Some of Betsy's articles include 12 Best Places to Live in Portugal, 7 Best Places to Live in Panama and 12 Things to Know Before Moving to the Dominican Republic. Betsy loves to travel and spend time with her family. Connect with Betsy on LinkedIn.
Comments
Allessandra
I don't have tips. I want help as I want to move my RRIF's (Registerd Retirement Income Fund) and RLIF (Restricted Life Income Fund) to Australia!! Does anyone have experience withthis and the tax implications in Australia of transferring my RRIF's to Australia??