10 Tips for Living in Hungary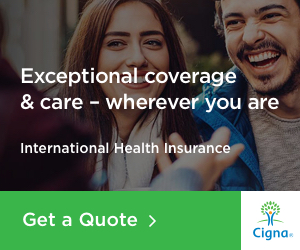 Summary: Did you know that you should not have even one drink and drive in Hungary? Did you know that property crime is common in Hungary, but not violent crime? Did you know that Buda (West) side of Budapest is more residential? This article offers tips from expats living in Hungary.
About the Author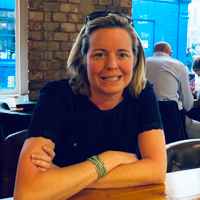 Betsy Burlingame is the Founder and President of Expat Exchange and is one of the Founders of Digital Nomad Exchange. She launched Expat Exchange in 1997 as her Master's thesis project at NYU. Prior to Expat Exchange, Betsy worked at AT&T in International and Mass Market Marketing. She graduated from Ohio Wesleyan University with a BA in International Business and German.
Some of Betsy's articles include 12 Best Places to Live in Portugal, 7 Best Places to Live in Panama and 12 Things to Know Before Moving to the Dominican Republic. Betsy loves to travel and spend time with her family. Connect with Betsy on LinkedIn.
Comments
guest
I would have to disagree calling Hungary a third world country by one of the Balatonfured expats is pretty inaccurate and uncalled for. This is just not the case. Third world countries are in Africa, Asia and Latin America. In fact Hungary is one of the most westernized of the former Eastern Bloc countries. Third world means low economic development, high levels of poverty and disease, and low life expectancy. This does not describe Hungary. Yes it is a poor country with low salaries and high unemployment, corruption, and struggling to adjust to capitalism. They are new to it only since 1989. It takes time. But how is this different than our own Good Ol USA lately? We have ever growing corruption in the government for years now, and people are struggling here as well. Be reasonable in your comparisons. I have been there 6 times since then and the progress is noticably improved since communism!!!.
guest
Great, gives me an idea of how things go. How is the economy going, is it looking up like that of Iceland? Want to get away from Vancouver Canada.
Sopron1
"...very stubbornly refuse to abandon their language even though it is one of the least spoken languages in the world." Very ignorant remark from the author! "...it is typical of third world countries" Hungary is not a third world country and never was one.! Very ignorant of the author! How was she able to earn her degrees??? She should have been flunked!
rozsababa
Hi, I went out to Canada when I was 4 years old with my parents and have dreamed of moving back to Hungary all my life. I am now 49 and am planning to come back home in May 2014. Do you have any advice for me. Rozsa
peddington
As to the "Third World" aspect to Hungary it is a matter of one's own interpretation. The Country has no money and they barely paid off their debt to the EU on the backs of Hungarians taxing them practically to death and with a whopping 27% sales tax. Now they took a loan/contract with the former Russian occupiers (because they offered a lower interest than anyone else) to modernize their nuclear plant in the South. I guess it is hard not to make a "deal with the Devil" if you in dire straights. A number of utilities did go down as a result the "FIDESZ dividend". I guess elections will be soon! LOL! Hungary is on the edge of Schengen countries and is a gateway in to the EU. Romania with they "gypsy crime export spree" is still waiting for their membership which has been delay once again, and perhaps rightfully so. But ultimately "bureaucracy" is what choking Hungary. For some unknown reason Hungarians are not willing to change in many ways and are way behind "modernizing" their laws. Example the inheritance laws where just changed in 2010 replacing an almost 60 year old set of laws. Consumer protection laws/rules used proudly wear the 1952 date on guarantees you get from merchants. Traffic laws date back to the 1950's, with few from the 1970's. Slow to change and slow to react. We can only hope Hungary can overcome this "mindset" of "poor but proud" and "no one tells us what to do" and "hajra Magyarok" (or let's go Hungarians). If Americans yelled "Let's go Americans" they would call them "chest banging capitalist superpower" who dictates to everyone! Go figure! Let's keep our fingers crossed!
guest
...very stubbornly refuse to abandon their language even though it is one of the least spoken languages in the world." Totally not respectful remark from the author! They are proud of their Magyar language and has never been a third world country, poor,yes, but never ignorant. maybe the USA should have such stubborness and strong beliefs on the "English" language, since everything now is written in "Spanish" there. In the USA everywhere you go you feel like you are in a third world country with the Hispanics overtaking communities, the language, the outward showing of rude behavior and even the food.
dualcitizen
Hungary and the former Eastern Block was called "Second-World-countries". When countries were ranked, Third World countries meant, extreme poverty, hunger, no infrastructure, sewage, plumbing, electricity etc... Hungary had infrastructure, roads, even subway early on, sewage systems, stable electricity, clean water in the sink, food etc. It's a mistake to call it a third world country. Third world is NOT determined by the buying power of people's salary. Honestly, living in LA now for many years, I don't really see how much better life is for many people. If you are smart, you can definitely make a better living easier in the U.S. but there are many people that are poor now there too.
Ryan567
Hi Betsy, I will be moving to Kozseg in about 2 years with my Hungarian wife and 2 kids. Currently we are in Boston. I will be teaching English & the compnay will be giving me health coverage. However, my wife says that because she is Hungarian and I am maried to her (13 plus years)we are all covered by the state health insurance we just pay about 20$ each per month. Do you know who I can ask just to make sure she is correct? I have many other questions but that sems the most pressing. Thank You! Ryan
guest
Author quote - "Did you know that property crime is common in Hungary," As others have said: The author is ignorant to the facts. NOT the whole of Hungary has property crime. Visit Szeged for example and you will find a very peaceful place with almost zero crime (in fact I have only ever seen car accidents whereby the police were called), but I have never seen muggings, shootings or burglaries take place. Even the police are almost redundant. At this time they are patrolling the borders, but in terms of street crime, car crime and property crime they are almost redundant as said. What the shame here is, is that the author has degrees and a potentially good website which, unfortunately, will put potential users off with generalisations and mis-informed facts.
Roberto9
The author states, "Citizens are quite diverse: when you go to work or home you will pass by men and women of every social standing, race, age and income level. It is truly fascinating and a nice break from Washington, DC where I was working previously". Washington DC not diverse. Is she kidding.
evahamori
I speak three languages, and there is nothing more sad than the death of a beautiful language. I find native Anglophones quite arrogant about thinking that English should be spoken throughout the world, just because it is dominant. Usually it is the only language spoken by the person who is offering the idea. As an ESL teacher, I enjoy the variety of accents, as a traveller I enjoy speaking to a variety of of different people from different demographics and many older folks only speak their native tongue. Scientifically speaking Hungarian is the most difficult but most accurate language in the world. It is phonetic, every letter has only one sound, and there are 44 letters in the alphabet. Furthermore, in Hungarian you can change the meaning of words by adding inflections. Through these endings, you can define what you are trying to say in greater detail. Verbs can be inflected in about 5000 different ways where most nouns, pronouns and numerals can be changed in 10,000 different ways. It is also the reason Hungarian (and Finnish) is among the most difficult languages to learn. Also, lets hope Hungarians are not offended by calling their country third world. It is a common misconception of North Americans with all the propaganda against communism in the 80's to feel this way. It is also wrong. There are no rampant diseases, starving children, or war. Developmentally they have come a long way since regaining their own government from Russia in 1989. You must give them time to perhaps soften their resentment of being under communist control for 60+ years. But third world is very inaccurate.
guest
I resent the comment which contained the word's 'Third World Country"...Hungary is NOT a third world country!
lilamila
Some of the comments indeed verify the sentence: "Hungarians are fiercely proud of their country". And not just proud, but very touchy too. So what if some online article calls it a third world country? It is what it is. Some facilities, infrastructure and economic indicators like unemployment can be worse/better than other first-world countries. Who cares.. If things are so great in the first world, why are people emigrating from there to Hungary???
Mirin123
If you want to learn a language that most people don't understand and wish to communicate in private learn Hungarian. Yes it is difficult to learn but once you began to understand it becomes easier with the exception of learning the vocabulary. I love speaking to my wife when we travel in her native language. We seldom run across anyone who knows what we are saying unless it's a Hungarian of course. I find it a practical language where things are described exactly like they are seen such as sun following flowers - sun flowers. I say that vocabulary is difficult because they rarely use root words in other languages like French, Spanish, English and Latin. They have their own vocabulary and at times have actually had commisions to keep it so, creating words to fit their own culture. As to the suggestions that it is a third world country that comment only shows ignorance of the state. I remember when I first came here one of the ladies I was excorting on a day trip was from Texas. We had just finished having coffee at a cafe and I told them that we were going down to the old city wall to do some shopping. She asked me "Can we get a piece of the wall?" Of course my answer was "sorry honey but I think you are talking about the Berlin Wall". She asked "is that the wall?" Hungary has came a long way since the 1990s. It's safe and inexpensive for expats. I prefer it over the many places in the world that I have traveled and lived and have retired here. You will find the beuarcracy no different than that of the US. Medical care is not the standard of the US but it most certainly is not as expensive. I remember when I had surgery here it was great and other than the limited pain medications just as good as the US Standard. I think I have a little experience with the medical system both personally and having worked in the medical system for the past 45 years. 7 of which were here arranging care of a workforce of greater than 3000. Very seldom do the physicians not spend time with me and they actually talk with me and learn who I am. People come here from all over the world to have their dentist issues solved. My last bridge work has lasted 10 years now - no problems. So, I am pleased with those systems as are many. You can find fault with any wherever you go.