Ambergris Caye, Belize
Last updated on Jul 11, 2023
Summary: Expats, digital nomads and retirees talk about what it is really like living in Ambergris Caye, Belize. They offer advice about meeting people, cost of living, finding a home and more.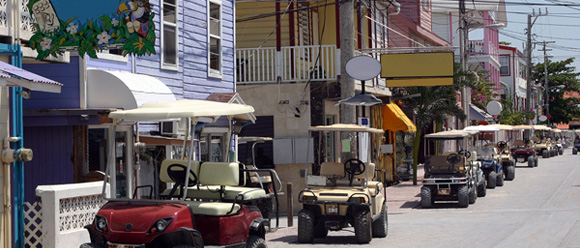 What do I need to know about living in Ambergris Caye?
When we asked people what advice they would give someone preparing to move to Ambergris Caye, they said:
"Ambergris Caye, is a popular destination for expats due to its tropical climate, English-speaking population, and relaxed lifestyle. Before retiring there, it's important to understand a few key things. Firstly, Belize has a relatively low cost of living compared to many Western countries, but it's still essential to have a clear financial plan. The Belizean dollar is tied to the US dollar, which can make financial planning easier. Secondly, healthcare in Belize is generally of a good standard, but it may not be as advanced as in some Western countries. Expats often choose to have health insurance that covers medical evacuation, in case they need to return to their home country for treatment. Thirdly, while English is the official language, Spanish is also widely spoken. Learning some basic Spanish can be helpful, especially in more rural areas. Fourthly, Belize has a hot, tropical climate. This can be a big adjustment for those used to cooler climates, and it's important to consider how well you'll cope with the heat and humidity. Fifthly, Belize's infrastructure can be less developed than in some Western countries. This can mean occasional power outages, slow internet, and bumpy roads. Lastly, Belize has a relaxed, laid-back culture. This can be a big draw for some people, but it can also mean that things often move at a slower pace than you might be used to. It's important to be patient and to adjust your expectations accordingly. In conclusion, retiring in Ambergris Caye, Belize, can offer a relaxed, tropical lifestyle. However, it's important to do your research and to be prepared for the differences in culture, climate, and infrastructure," said one expat in Ambergris Caye.
"Come check it out first and spend some time. I visited here for a number of years before deciding I could live here fulltime. I knew how I'd spend my time. I have never regretted it. But I knew what I was getting into," said one expat who made the move to Ambergris Caye.
What do I need to know before moving to Ambergris Caye?
About the Author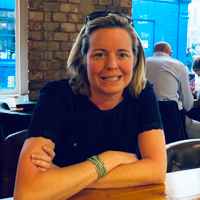 Betsy Burlingame is the Founder and President of Expat Exchange and is one of the Founders of Digital Nomad Exchange. She launched Expat Exchange in 1997 as her Master's thesis project at NYU. Prior to Expat Exchange, Betsy worked at AT&T in International and Mass Market Marketing. She graduated from Ohio Wesleyan University with a BA in International Business and German.
Some of Betsy's articles include 12 Best Places to Live in Portugal, 7 Best Places to Live in Panama and 12 Things to Know Before Moving to the Dominican Republic. Betsy loves to travel and spend time with her family. Connect with Betsy on LinkedIn.