Thanksgiving in Panama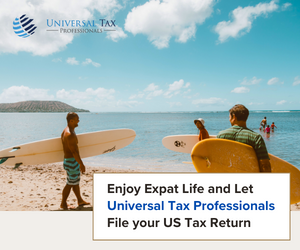 Summary: American expats in Panama can enjoy a traditional Thanksgiving meal at these restaurants.
American Society of Panama Thanksgiving Dinner at Tryp Hotel in Panama City
Albrook Mall,Avienda Marginal, Corregimiento de Ancon in Panama City
[email protected] Website
The American Society of Panama will have a Thanksgiving meal at 12 noon on Sunday 23 November at the Tryp Hotel in the Albrook Mall. $55 non-members, $40 members, $20 children 6-11, children under 6 free.
The Rock Boquete
11th of April Street, Palo Alto, Boquete
(507)720-2516 Website
The Rock Boquete is a beautiful restaurant overlooking the Palo Alto River. They will be preparing a succulent traditional Thanksgiving dinner that includes sliced turkey with rosemary and orange sauce, mashed sweet potatoes with balsamic vinegar, green beans tossed in bacon and much more. Yum! $30.90 per person.
Playa Tortuga Hotel & Beach Resort in Boca del Toro
Isla Colon S/N, Bocas del Toro, Panama
(507) 757-9050
Website
Buffet Thanksgiving dinner with all the trimmings. Live music. $21 per person.
About the Author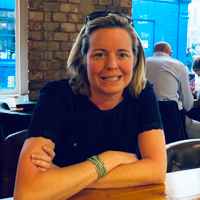 Betsy Burlingame is the Founder and President of Expat Exchange and is one of the Founders of Digital Nomad Exchange. She launched Expat Exchange in 1997 as her Master's thesis project at NYU. Prior to Expat Exchange, Betsy worked at AT&T in International and Mass Market Marketing. She graduated from Ohio Wesleyan University with a BA in International Business and German.
Some of Betsy's articles include 12 Best Places to Live in Portugal, 7 Best Places to Live in Panama and 12 Things to Know Before Moving to the Dominican Republic. Betsy loves to travel and spend time with her family. Connect with Betsy on LinkedIn.
Comments
Lamastus
I would like to add Hotel David, in David, Panama. They have a beautiful brunch everynSunday and a great Thanksgiving dinner for the Holiday.
XSMEMORIES
XS in Santa Clara is offering the tradional turkey dinner on Thurs. after 3pm. The price which includes the discount is Butterball turkey, mashed potatoes , yams , cranberry, corn gravy, and homemade pumkin pie and your choice of soda, juice, coffee. only $17.95 almost RSVP full, tommorrow is the deadline. 993-3096