5 Tips For Living In Manila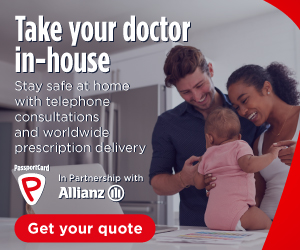 Expats in Manila have reported many of the same themes since the inception of Expat Exchange. Read some basic facts and tips about this Philippine city (and metro area) on the island of Luzon.
Expats have lived in Manila for centuries and the city is still a popular for expats from all over the world. There have been consistent themes that expats have reported over the course of Expat Exchange's history - read the tips below to learn more!
Basics Expats Should Know About Manila
Manila is the capital of the Philippines - technically Metro Manila makes up the National Capital region - which is comprised of Manila and 15 other cities. Located on the island of Luzon, Metro Manila is considered one of the most populous regions in the world when the total area of its urban sprawl is taken into consideration. English is widely spoken there, although there are many languages spoken in the Philippines. Filipino is the national language, which is considered to be standard Tagalog.
Expats Comments About the Food In Manila
The restaurants in Metro Manila serve Filipino cuisine, among others, and is heavily influenced by nations around it or that have in some way been apart of the nation's history. Restaurants in Manila include enough types of cuisines that will appeal to any palate. Many have recommended that expats avoid eating food from street vendors in Manila, or at least that they use strong caution when considering what to eat from vendors.
Expats Often Reside In Condos
One expat wrote "Yes, a large condo is typical expat housing if you have no kids. No need to worry about security, just get to know the guards and staff in your building well and they will look out for you." Another expat wrote that they lived in an apartment, which is safer than living in a house in the part of Manila where he lives (Ortigas) but "less habitable."
Expats Note Culture and Religion Are Key in Manila
Cultural and religious aspects of life in the Philippines is frequently discussed among expats there. One expat wrote that Filipinos "are not diverse, but yes, they are accepting. Although very Catholic on the surface, often it is 'do as we say, not as we do.'", while another expat reported that Filipinos are Religious, primarily Catholic. Church and religion are an integral part of life. They don't separate religion from work life."
Expats Should Know Communication in Manila Isn't Always "Direct"
One expat suggested that it's important for expats to broaden their sense of communication: "Be patient. Learn to accept 'indirectness' as a form of communication. Just because someone doesn't tell you something, it doesn't mean they aren't telling you something. Listen with all your senses." Another expat wrote that "communication is somewhat indirect. It's so important to watch body language, in particular changes in body language (rather than overt gestures) that indicate 'something's up'."
About the Author

Joshua Wood, LPC joined Expat Exchange in 2000 and serves as one of its Co-Presidents. He is also one of the Founders of Digital Nomad Exchange. Prior to Expat Exchange, Joshua worked for NBC Cable (MSNBC and CNBC Primetime). Joshua has a BA from Syracuse and a Master's in Clinical and Counseling Psychology from Fairleigh Dickinson University. Mr. Wood is also a licensed counselor and psychotherapist.
Some of Joshua's articles include Pros and Cons of Living in Portugal, 10 Best Places to Live in Ireland and Pros and Cons of Living in Uruguay. Connect with Joshua on LinkedIn.
Comments
Kubahans
Filipino food should not be bought from vendors in the streets as someone commented Basic hygienic standards are not complied with and even not in small restaurants There are no state controls as far as hygiene is concerned. Many of the guards and staff in the condo towers are not paying enough attention to safety matters You cannot trust them at all since they -like most Filipinos- are irresponsible and liars and use every chance to make some money and steal and are very hipocrit Most Filipinos are brainwashed by the Catholic church. They are not concerned with the latest developments within the catholic church in the Vatican The Vatican apparently has lately been involved in many scandals and criminal activities but brainwashed Filipinos are not aware of it or do not believe these facts I am writing these comments on the basis of my experiences as an expat in Manila since 6 years