Moving to Philippines
Last updated on Feb 03, 2023
Summary: Expats and digital nomads move to the Philippines for its low cost of living, warm climate, and friendly people. The most popular cities for expats and digital nomads in the Philippines are Manila, Cebu, and Davao. People looking for a place to live in the Philippines can search online for rental listings, contact real estate agents, or look for postings on expat forums.
What do I need to know before moving to Philippines?
When we asked people what advice they would give someone preparing to move to Philippines, they said:
"Before moving to the Philippines, it is important to understand the local culture and customs. English is an official language in the Philippines, so understanding and speaking basic English is also important. Cost of living can be low when living in the Philippines but it depends on the city/town/area you'll be living in. Understand how the public transport system works, especially if you can't drive. Additionally, it is important to make sure you have proper visas and legal documents to live, work and travel in the Philippines. Check for health and safety requirements and make sure your immunizations are up to date. Make sure to have an emergency contact or reliable source of support in case you need assistance," explained one expat living in Philippines.
"I lived in Cebu, Quoit Pardo for a few years off and on. Great people but just too much traffic, I have moved up north to Danao. Everything you need here, or a cheap air conditioned bus ride to Cebu City if you need any of the Government Departments. A good immigration office and plenty of banking facilities available, if you get a private car. Make sure you have somewhere to park, because that can be a problem. For accommodation DO NOT BUY, just rent. There are plenty of condos, houses or rooms at a good price," said another expat in Cebu.
Answer Question & View More Answers
How do I find a place to live in Philippines?
We asked expats how they chose their neighborhood and found a place to live. They answered:
"The best way to find a place to live in the Philippines is to research online. Check out listings on websites such as Airbnb, Zillow, Craigslist, and Expat Philippines. You can also look for rentals on social media platforms such as Facebook, Twitter, and Instagram. Additionally, you can search for apartments, condos and houses for rent in specific cities on websites such as Lamudi and Zipmatch. You can also check with local real estate agents, who can provide you with information about different housing options in the area. Finally, talking to people who live in the Philippines can be a great way to find out about available housing options," explained one expat living in Philippines.
"We found a corner 2br condo (pool) on facebook under Davao House Rent. The neighborhood is central to most things; malls, easy taxi service, resto's, Security is a must. Remember expats cannot own land. That is important if you are going to build," said another expat in Davao .
Answer Question & View More Answers
What is a typical expat home or apartment like in Philippines?
"Expat homes or apartments in Philippines typically feature comfortable, contemporary furnishings and modern appliances. They tend to be well-maintained, clean and secure, often with amenities like swimming pools, fitness centers, and other recreational facilities. Many come with air conditioning, satellite television, broadband internet, and housekeeping services. Living areas may be open plan, with spacious balconies or rooftop terraces providing views of the city or lush tropical foliage. Many expat homes also feature private gardens with landscaped gardens and terraces, ideal for entertaining," said another expat in Philippines.
"I have three property experiences in the Philippines. I'll start with the rental townhouse in Cebu City. It was a great size with a large kitchen area and living room and dining area, two 15'x12' bedrooms... but sadly became flooded every time there was heavy rain. We were at a low point of the neighborhood. Next was the townhouse in Naga City. It belongs to my ex-wife's family. I renovated it for my wife and daughter to live in while she attended nursing school. After throwing $12,000 at it, and with the help of my very talented and trustworthy brother in law, it came out beautifully. Third is my current fiancée's family's home in Negros. I retire next year, so I haven't spent any time in the house, but another 12-15,000 US later and wala! Another masterpiece. I transformed what was only a boxed in frame of a house into two bedroom, beautiful bathroom, and added kitchen WITH a dirty kitchen as well," remarked another expat who made the move to Philippines.
Answer Question & View More Answers
What is the average cost of housing in Philippines?
If you are thinking about moving to Philippines, cost of living in probably a key consideration. Expats commented about the cost of housing:
"The cost of housing in the Philippines typically varies, depending on the location, size, and other factors. Generally, prices for apartments, townhouses, and houses range from low to moderate, and can range from around PHP 3,000 to PHP 30,000 per month," remarked another expat in Philippines.
"In CDO, GUSA, I rent a 3bd 2ba house, with a extremely long driveway. At the end of the driveway is a separate building with a kitchen, bedroom, and a 1/2 bath attached but outside if it in the corner. I pay 15.000php. Owner's nephew does all maintenance when needed and does it quickly. 15k a month," said another expat in Philippines.
Answer Question & View More Answers
Should I buy or rent a home in Philippines?
If you have not spent a lot of time in Philippines, you should rent before even thinking about buying. We asked expats there about the buy vs. rent decision:
"When deciding whether to buy or rent a home in the Philippines, there are several factors to consider. If you want to acquire an asset and stay in the home over the long term, then buying a home is often the best option. On the other hand, if you are looking for flexibility and don't expect to stay in the same area for long, then renting may be more suitable. Additionally, the cost of purchasing and maintaining a home can be high, so it is important to research average housing costs in the area before making a decision. A final consideration is the availability of financing, since renting requires less upfront cash. Ultimately, it is important to carefully weigh the pros and cons of each option before deciding," remarked another expat who made the move to Philippines.
"I bought a home and 2 townhouses. My Filipina friend signed foe the property since foreigners cannot own land. Foreigners can, however, own condominiums in there own name," explained one expat living in Angeles City, Philippines.
Answer Question & View More Answers
What should I pack when moving to Philippines?
We asked people living in Philippines to list three things they wish they had brought and three they wish they had left behind. They responded:
"Clothing suitable for warm weather, toiletries, first-aid kit, currency (e.g. USD, Philippine Peso), valid passport, power converter/adapter, mosquito repellent, sunscreen, phone/online banking details, any prescription medications. Additionally, you may want to consider bringing items from home to make the transition easier (e.g. familiar food items, favourite books/movies)," commented one expat who made the move to Philippines.
"AN exit plan!!!! 50% end up leaving that country due to the stupidity. I swore when i moved there it was forever.. LOL oh what fool I was," remarked another expat in Davao, Philippines.
Answer Question & View More Answers
What cultural faux pas should I try to avoid making in Philippines?
We asked people in Philippines if they could share any humorous cultural blunders they commited. For new expats, keep in mind that these incidents are an inevitable part of expat life. Learning to laugh about them is the key!:
"In the Philippines, it is important to avoid talking about money in a public setting, as it is considered impolite. Celebrating birthdays and other special occasions is also extremely important, as is showing respect to elders and those in authority. Cultural norms around physical contact can vary depending on the region, so it is important to respect the customs of the area when interacting with strangers. Avoid being late to appointments or social engagements, as punctuality is valued and promptness is expected. Inappropriate attire, particularly when visiting churches, or any other sacred or conservative places, should also be avoided. Finally, while it is okay to ask questions about the Philippines, avoid making sweeping generalizations or assumptions about Filipinos or the country itself," commented one expat who made the move to Philippines.
"I am very careful, I must have made blunders, but would not know, I might have laughed it off, like they do here. After a while you know what to say and how to say it, which jargon to use so a lot of filipinos will understand," remarked another expat in Metro Manila, Philippines.
Answer Question & View More Answers
Why do people move to Philippines?
When we asked people why foreigners move to Philippines, they responded:
"It's all about your individual point of view, your perspective, the pluses and minuses of areas and what do you want: Manila Greenbelt, is where my wife and I live, we walk across the street and walk right into Greenbelt. Note: Ayala condos and shopping centers are 100% better than Mega World. Compared to where we lived in US things are cheaper than US, English is spoken more here than elsewhere, multiple foreigners which we like, great access to shopping, jump on a plane $250 2 tickets round trip and in less than an hour you can go anywhere in the Philippines and enjoy pristine waters. It depends on your budget. We considered Iloilo but I was the only foreigner and little to no English is spoken by the locals, Iloilo will be the hot spot but that is about 15 years away, best airport in the Philippines I'll bet. Cebu is a little tired we thought but you are closer to that pristine water. Family in Gensan but so little government $ flows down there, so nothing going on there. Tagaytay, Mt Taal had a chance of being a future nice place to live if more money was stuck into the area, cooler and close to Manila but that all disappeared when Mt Taal erupted a couple years ago. Again, it's all about your perspective," stated one expat who made the move to Philippines.
"Personally I moved there because I like the ocean. The water is warm so no wet suit needed. Most people speak English, my native language. Most people there are nice and helpful. Older people are respected. I built 2 dwellings for less than $9.00 per foot," remarked another expat in Philippines.
Answer Question & View More Answers
How are healthcare services Philippines?
When we asked expats and global nomads about the quality of medical care in Philippines, they replied:
"Depending where you live or want to live, there are great hospitals. Such as the ACE hospital system which is jayhco certified. Not sure if the spelling. They are up to date and modern hospital. You can actually invest in this hospital system like in the United States and get great service. ," commented one expat who moved to Philippines.
"It's very important to have cash ready, or to be on one of the many local medical insurances available. Without money, you are doomed," said another expat.
Answer Question & View More Answers
"I have had surgery in Philippines 5 times in the past 12 years and the services arefine, but demanding on others, as per Asian hospitals where a friend or family member sleeps in your hospital room to assist the patient 24 hours a day," added one expat living in Tacloban.
"The area in which you choose to live should offer access to good medical facilities, utilities, fresh food and groceries and other basic needs. You can always drive to the beach, though from the beach, if you are very ill you may not make the drive to the necessary healthcare. Priorities," commented one expat who moved to Silang.
About the Author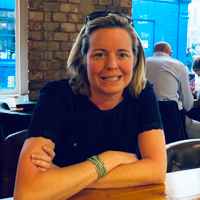 Betsy Burlingame is the Founder and President of Expat Exchange and is one of the Founders of Digital Nomad Exchange. She launched Expat Exchange in 1997 as her Master's thesis project at NYU. Prior to Expat Exchange, Betsy worked at AT&T in International and Mass Market Marketing. She graduated from Ohio Wesleyan University with a BA in International Business and German.
Some of Betsy's articles include 12 Best Places to Live in Portugal, 7 Best Places to Live in Panama and 12 Things to Know Before Moving to the Dominican Republic. Betsy loves to travel and spend time with her family. Connect with Betsy on LinkedIn.