10 Important Tips about Healthcare for Expats in Romania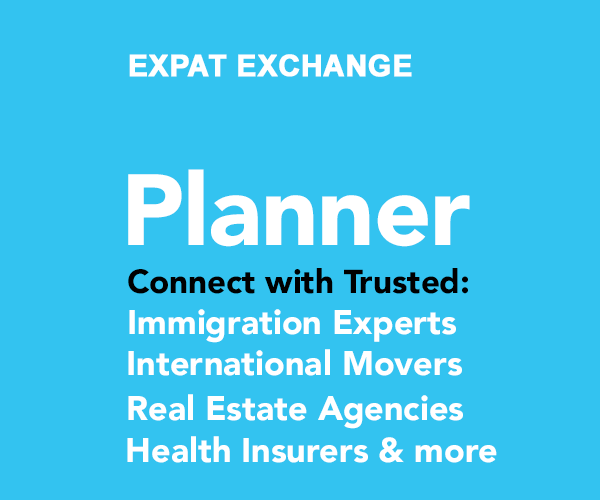 Summary: Expats living in Romania discuss health insurance, Card de Sanatare and quality of medical care in Romania.
Expats living in Romania offer advice to newcomers in Romania about the health insurance requirement for the long-stay visa, public vs. private health insurance, obtaining a Card de Sanatare, private health clinics, expat health insurance and more.
Health Insurance Requirement for Long-Stay Visa
Long-term residency in Romania requires proof of health insurance. According to the Romanian Consulate in New York, the medical insurance has to cover at least 30,000 Euro.
"If I get a long term residency card will I have to pay into Romanian health insurance on top of my private insurance? Very confused, no one seems to know anything, keep getting sent from one office to another one and at end of day still have not accomplished anything. Any help would be greatly appreciated," posted one expat on the Romania forum. One expat replied, "You need proof that you have paid insurance from where you are from."
A discussion about moving to Romania as an early retiree, one member asked, "I was thinking about investing around 200.000 EUR for an apartment ( not a house, since it will be difficult to manage when I get old). I will have about 1.200 EUR /month as income. This amont should cover the monthly expenses (food, maintenance costs, ) and most important the costs of a private full health insurance (I am insured in Germany by the national health insurance system, however it has a lot of boundaries regarding the treatment abroad - for example only emergency treatment)."
One member replied, "Your health insurance may not even be acceptable here (mine isn't accepted by the immigration office) so I am forced to augment it with a high-deductible private Romanian policy at 100euro per month." Another added, "Regarding your health Insurance, you might want to insure yourself here too, and when you like to live here you need to apply for a CNP."
State Health Insurance vs. Private Health Insurance
"Depending on that [residency status], you may or may not be covered by the state health care, though that's not something you can count as being enough. It would probably be better to have private health insurance and that can be a bit pricey, depending on the services your require. Dental is another expense but many Romanian-Canadians travel back home just to take advantage of the cheaper Romanian dental services," explained one expat.
Card de Sanatare (National Health Insurance Card)
In a discussion about card de sanatare, one person asked, "Does anyone know if foreign nationals get a health insurance card? I pay all contributions as I'm employed in Romania and have been living here for 4 years. I'm a bit confused as to what I have to do. Thanks!" Another expat replied, "If you are officially employed in Romania and stay there for a while, you have to pay contributions to the National health insurance. Considering that you definitely have the right to access a 'card de sanatare'. This is in accordance with Romanian and European law which is also binding for Romania."
Private Health Clinics in Romania
"Health care also depends on your residency status. Most private clinics prefer to deal with companies (for their employees) but you will probably find some that will accept you as a patient. The prices are decent and the service quite good. Is cheaper than Canada or US, maybe half price (i.e. a regular consultation with a family doctor)," said another expat.
Quality of Healthcare in Romania
According to the US Embassy in Bucharest, "Medical care in Romania is generally not up to Western standards, and basic medical supplies are limited, especially outside major cities. Some medical providers that meet Western quality standards are available in Bucharest and other cities but can be difficult to identify and locate. Travelers seeking medical treatment should therefore choose their provider carefully."
Ambulance Services in Romania
Call 112 for an ambulance in Romania. If you are interested in private ambulance services, SANADOR Ambulance can be reached at 021 9699, SOS Ambulance can be reached at 021 9761 and Biomedica can be reached at 031 910.
Company-Sponsored Health Insurance
If you're working in Romania, your company may pay your fee for national health insurance or enroll you in a private health insurance plan. Many expats have mentioned that they were unaware that they had to register for insurance themselves. Be sure to talk with your employer and make sure that you do what is necessary to obtain health insurance.
In a discussion about required health insurance on the Romania forum, one expat asked, "I went to the doctor but he couldn't find my health insurance registration. So I contacted HR now it seems they did not register me anywhere so I'm simply not insured here and HR says I have to find my own insurance as it's not 'mandatory for them to register foreigners' I have a long term residence (CNP) and would like to know if it's true that they don't have to insure you if you work for a Romanian company as EXPAT."
"I have exactly same issue however I was told by HR that online registration for foreigners does not work in Romania although the part of my wage goes somewhere every month. After some investigation they recomended me to go personally to CNAS and complete the registration at the office, which I did not so far but I am planning to do so this or next week. I will let you know how it ended up," responded one expat.
"Depending on the company you work for it's really advised to check if you are registered! They will be paying the fee but they won't register you themselves (Unless multinational, or Private insurance)," replied another expat.
Bringing Prescription Medicines into Romania
According to the US Embassy in Bucharest, "A US citizen traveling to Romania with a preexisting medical problem should carry a prescription or a letter from the attending physician, describing the medical condition and any prescription medications, including the generic names of prescribed drugs. Any medications being carried overseas should be left in their original containers and be clearly labeled. A reasonable supply of medicines for personal use may be brought into the country in your hand luggage. If you are planning to order medicines by mail, you should be aware that the postal offices will only release the medicines to you upon presentation of a prescription issued less than six months prior. Please inquire about prohibited items in Romania before placing your order. Among the prohibited items are human plasma, plasma derivates, psycho-pharmaceuticals (psychotropics) and narcotics."
The Romanian Way
"In my conversations with ex-pats who seek to follow the proper procedures in many things in Romania and who get the run-around I find a fairly common conclusion. Why is it so difficult for us? We want to follow the rules. Most Romanian bureaucrats don't have a clue as to what the rules are and few seem to want to learn them. In the past their way of doing things was 'Do what you want and if you run afoul of the law slip the cop/bureaucrat some money.' That's changing slowly, but it leaves rule-followers in limbo," explained one expat.
About the Author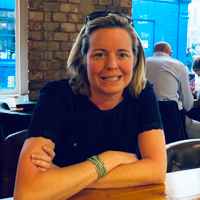 Betsy Burlingame is the Founder and President of Expat Exchange and is one of the Founders of Digital Nomad Exchange. She launched Expat Exchange in 1997 as her Master's thesis project at NYU. Prior to Expat Exchange, Betsy worked at AT&T in International and Mass Market Marketing. She graduated from Ohio Wesleyan University with a BA in International Business and German.
Some of Betsy's articles include 12 Best Places to Live in Portugal, 7 Best Places to Live in Panama and 12 Things to Know Before Moving to the Dominican Republic. Betsy loves to travel and spend time with her family. Connect with Betsy on LinkedIn.