Living Abroad: Digital Nomads in Medellin, Colombia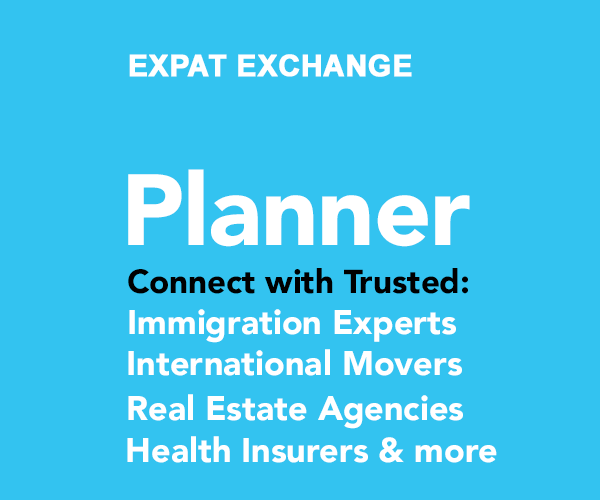 Summary: Expats in Colombia have taken full advantage of this South American nation's miraculous comeback after decades of chaos. Digital nomads have also found there way to Medellin, its second largest city, for a wide variety of reasons.
Colombia has changed, as has its second biggest city... Medellin. Expats in Colombia have for several years have talked up the once-chaotic nation as great option to consider when looking for a destination country in South America.
Digital nomads in particular love Medellin for a variety of reasons:
In a Washington Post article about digital nomads, it's noted that "Colombia, Medellin in particular, is rapidly becoming a hub because of a favorable currency exchange, affordable health care, springlike weather and a time zone that makes working with American clients easier than in some other parts of the world."
In an international destination report about living in Medellin, an expat shared that Rent and utilities can be anywhere from $300 USD per month to $3,000 USD per month, just depending on what you require. In Suramericana, I routinely eat lunch for less than $2, or you can go to El Poblado and pay $15 if you prefer."
She added about transportation, "The electric Metro train in Medellin is unique. Much faster and smoother than other forms of public transit, I don't mind riding it even if I have to stand. You can travel a long way very quickly, For less than a buck. Then walk or take a taxi to your final destination. Taxis are inexpensive, and have meters so you don't have to negotiate the fare. I can't imagine the need to own a car in Medellin."
As far as nightlife, she shared that: "There are two primary areas where restaurants, bars and nightlife are concentrated. The one most commonly known by tourists is in El Poblado in the vicinity of Parque Lleras. The one frequented by locals and some Europeans is further north on Carrera 70. Almost anyone can direct you to these two areas."
As in other parts of the world, Digital Nomads (also know as "Global Nomads") are a growing population in Medellin, Colombia. In fact, Portugal is consistently named as one of the top destinations for digital nomads in the world. And that makes complete sense. Expats in Portugal are drawn to the gorgeous weather, beaches, the access to a robust network of other digital nomads in the fabulous city of Lisbon and other parts of Portugal.
Here's some more information and resources about making it happen as a digital nomad in Medellin Colombia:
CoWork Space
Both WeWork and Coworker have options to consider for co-work space in Medellin.
Wi-fi
If you won't need a dedicated co-work space, Wifi is widely available in Medellin. A huge number of the cafes, restaurants, hotels and other public places have wifi, although it will vary widely in terms of performance. Any nomad, business traveler and expat worth his salt knows to try the wifi before you buy some coffee or otherwise settle in to get some work done at an establishment.
The Hotel Dann Carlton Medellin and the Hotel Du Parc come up regularly as good options for accommodations and wifi.
As with anywhere else, always to remember to be careful when using a public wifi network in Medellin.
Living Space
People looking for housing can obviously start their search on Airbnb Medellin.
One of the most popular "communes" in the metropolitan area of Medellin is Poblado. (Communes are then divided into neighborhoods.)
Laureles is another good option.
If you're looking for a longer period of time, in a moving to Medellin report, an expat cautioned: "I would not consider any areas other than Medellin for relocating now. Can find lower costs in the countryside, but can be dangerous. Also would look in the suburbs of Envigado or Sabaneta (south end for a more serene life) as the central city could be dangerous and noisy. Prices in Poblado are much higher - starting above $250-500k and is an urban jungle."
Always stay up-to-date with the U.S. State Department's U.S. Colombia Country Information page.
You can also glean insight from expats in our articles:
5 Tips for Moving to Medellin, Colombia,
10 Tips for Living in Colombia.
And of course remember to read ExpatExchange's general article about Global Nomads, if you have not already done so. We will keep that updated with articles as they roll out to help you better understand the digital and global nomad trends as they continue to develop and emerge.
About the Author

Joshua Wood, LPC joined Expat Exchange in 2000 and serves as one of its Co-Presidents. He is also one of the Founders of Digital Nomad Exchange. Prior to Expat Exchange, Joshua worked for NBC Cable (MSNBC and CNBC Primetime). Joshua has a BA from Syracuse and a Master's in Clinical and Counseling Psychology from Fairleigh Dickinson University. Mr. Wood is also a licensed counselor and psychotherapist.
Some of Joshua's articles include Pros and Cons of Living in Portugal, 10 Best Places to Live in Ireland and Pros and Cons of Living in Uruguay. Connect with Joshua on LinkedIn.