Living Abroad: Digital Nomads in Budapest, Hungary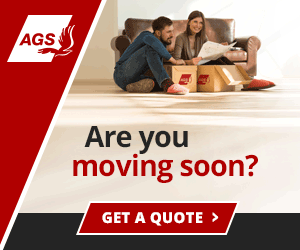 Summary: Expats and Digital Nomads say Budapest has "a richness of stimuli of every sort" and is a "city both gorgeous and ALIVE." It's no wonder why it's become such a popular location for digital nomads.
As in other parts of the world, Digital Nomads are a growing part of the population of expats in Hungary, and Budapest in particular. In fact, many people are surprised to find out that Budapest is consistently named as one of the top destinations for digital nomads in the world.
The capital city of Hungary can be navigated on a budget, but you can also find nicer accommodations if you have a bigger budget. While it is cheap compared to what you'll find in Western Europe, it's not as inexpensive as it is for Digital Nomads in Chiang Mai, Thailand.
An expat elaborates on this in our 10 Tips for Living in Hungary article: "Hungary is quite cheap compared to Western Europe and the United States, therefore visitors can enjoy buying food, beverages and souvenirs without feeling a pinch. That said, cost of living is high when local salaries are taken into consideration. When calculated as a percentage of salary, items like clothing, shoes, accessories, baby equipment, furniture, bedding and electronics can feel expensive. Try to bring these with you," advised the expat.
In our article 5 Tips for Living in Budapest, an expat shares that "expats love it here. There is a richness of stimuli of every sort, which just isn't in the US. This city both gorgeous and is ALIVE. However, winters are pretty cold and can be dreary past New year. You should have a warmer spot (with palm trees) to go to, from January until beginning-to-middle of April. (Suggest Southern Spain - if want to stay in Europe)."
Another expat living in Budapest strongly warned against drinking and driving: "Taxis are also an option for those nights out. 0 tolerance on alcohol, so even one drink is off limits. Cheaper to just take a taxi."
The expat added in their report that, "Budapestans work and play equally. The city offers many opportunities for and many places to socialize with like-minded people. The possibilities are diverse and endless regardless of age."
CoWork Space
CoWorker Budapest has options to consider if you would like to rent office space for a specified period of time.
Consider Kaptar as one option - see their prices.
Here's an article on The Culture Trip about the best cafes to work from in Budapest.
Foursquare also has a take on the best cafes for wifi in Budapest
On Trip Advisor, Magveto is cited as an excellent option with stellar reviews.
Living Space
When exploring Do check the listing on Airbnb Budapest and Airbnb Hungary.
An expat warns,"As far as the crazy rents go for non-Hungarians, it is a massive racket, to rip-off non-Hungarians - like you. It's operated by a particular group (ethnicity) people, who bought-up apartments by the thousands - during this real estate crisis/collapse with money coming from outside of Hungary; did some nominal renovation and now they're renting them for ridiculous amounts to foreign students and expats who don't know any better. Remember if you rent, the rental agreement/contract MUST be validated by a Notary Public (Kozjegyzo) so YOU are properly protected from the landlord's whims and antics."
One of the ways that some digital nomads seek to reduce their costs is by planning for only a few nights of accommodations and then trying to find the best low cost option once they are on the ground. With Airbnb and other online booking sites in some popular destinations, some property owners keep their availability locked in at higher prices because they can. Other options don't make it online and are at a lower cost, but be careful - until you get experience as a digital nomad, it's not advisable to head to another country without having firm plans on where you'll stay.
More General Advice About Being A Digital Nomad in Budapest
In our article 10 Tips for Living in Hungary, it's noted that "English is prevalent among the younger generation and in the larger cities. It's a little more difficult to get by with english in the smaller cities or villages. It will only take a short time to find most of things you need shopping wise as a large amount of products are imported from the UK or U.S. with english ingredients or instructions," said another expat.
Also remember to read ExpatExchange's general article about Global Nomads. We will keep that updated with articles as they roll out to help you better understand the digital and global nomad trends as they continue to develop and emerge.
About the Author

Joshua Wood, LPC joined Expat Exchange in 2000 and serves as one of its Co-Presidents. He is also one of the Founders of Digital Nomad Exchange. Prior to Expat Exchange, Joshua worked for NBC Cable (MSNBC and CNBC Primetime). Joshua has a BA from Syracuse and a Master's in Clinical and Counseling Psychology from Fairleigh Dickinson University. Mr. Wood is also a licensed counselor and psychotherapist.
Some of Joshua's articles include Pros and Cons of Living in Portugal, 10 Best Places to Live in Ireland and Pros and Cons of Living in Uruguay. Connect with Joshua on LinkedIn.