Lisbon, Portugal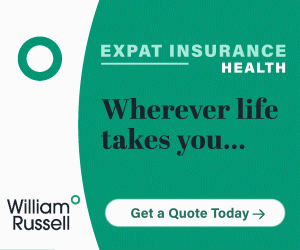 Lisbon is the capital and largest city in Portugal, which is one of the most popular countries for expats in Europe. You'll find basic information to help you get acquainted with Lisbon and what it has to offer.
Best Places to Live in Lisbon
You can read our article 11 Best Neighborhoods Lisbon.
One expat recommended expat "find three or four agents at reputable agencies (ReMax, Coldwell Banker, and local ones that look good), some sites specify which agents speak English, in case you don't speak Portuguese. Tell them what you're looking for. Lots of nice areas, there should be more qualification than that though, like transportation, parking (if you need it), supermarkets nearby, jet noise ( a problem in some nice areas), accessibility to airport, if you think you will be traveling a lot. If you don't need to be in Lisbon proper, look at some of the areas around it, like along the Cascais rail line and across the river."
An expat with a lot of experience in different parts of Portugal recommended:
If you need to get a feel for the various (48) neighborhoods of Lisbon, go to www.homehunting.pt/en. Their neighborhood section details safety, pub trans, access to cafes and shops, etc. For general apartment info, try 'idealista' and 'Re/Max' realestate listings. Privately owned and really ideal for a short term lease that qualifies for your visa application are the fun, clean and well-priced apartments thru Feeling Lisbon Apartments.
The first expat above also advised:
"Some of it will be very cost-dependent, there are some nice but very expensive areas, like Lapa.
I love Avenidas Novas and the area around Campo Pequeno (bullring) but the prices have been high. But good transportation and quiet streets.
Alvalade is very nice, terrific mercado, lots of shops, and great if you will be making a lot of trips to the airport.
Alcantara doesn't have as good transportation but has some quiet areas (and some noisy ones) and lots of shopping, it was becoming the nomadic-hipster-work from a cafe area but now is a little less like that. A bit longer to the airport.
Many people like Campo de Ourique. It's flat, unlike almost everywhere else in Lisbon, has acceptable bus transit but will have the Metro in two Portuguese years (that translates to three to ten calendar years), it's very relaxed and self-contained but has jet noise.
Other neighborhoods worth looking at are Areeiro, Graca and Estrela, which is hilly and isn't close to the Metro. It's not clear what things will look like when tourists start coming back, some neighborhoods, like the Alfama, are very nice right now but unbearable when tourists are crawling all over it. But there are so many neighborhoods and not a big city in layout.
Healthcare in Lisbon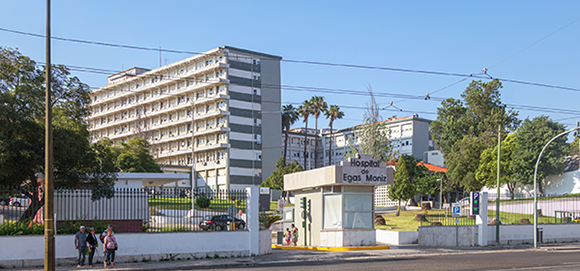 The availability of healthcare for expats in Lisbon is one of the most important aspects of preparing to move there, as it is for all expats.
Health Care in Portugal is provided by three components:
the National Health System (Servico Nacional de Saude)
Health subsystems for certain professions
Private Health Insurance
An expat in Portugal reported about the health care system: There is "much confusion exists for Americans and other third country nationals residing in Portugal and our access to Portugal's national health system. While we will always have access to the national health services and won't be turned away from a hospital or clinic, our primary care is served by the private health system for which we buy private international health insurance."
Cost of Living in Lisbon
When asked if her expat experience had met the expectations she dreamed about before she moved abroad, an expat in Lisbon responded: "Absolutely. My monthly cost of living in Lisbon is half of New York's and the quality of life has tripled."
Cost of Living in Lisbon on Numbeo.com.
Speaking English in Lisbon
One of the benefits for expats in Lisbon is that there are quite a native-Portuguese speakers who are able to speak English and willing to help others as they learn the language.
An expat in Lisbon reported:
"In my experience, restaurants and cafes afforded me the opportunity to meet new people, develop friendships, and practice speaking the language. At nearly every turn, I was able to find people willing to speak English with me and to offer useful help in developing the ability to speak Portuguese. For my part, I have not made any attempts to join expat communities. Instead, a little humility and lots of hard work trying to learn the language has opened doors to friends and families in the local community. All this began by trying to frequent the cafes and restaurants that had employees and clients who were willing to communicate."
That being said, another expat in Lisbon shared: "I would tell them to meet as many local people as possible and to learn some Portuguese to get situated quickly. Even though most people speak English, knowledge of the language would help them get settled and find good accommodation deals that otherwise would be hard to find."
Transportation in Lisbon
There are a number of ways expats can choose to get around Lisbon. One expat in Lisbon wrote that "public transportation is a must in this city."
The Lisbon Metro official site provides information in English.
Here is information about the buses Lisbon from operator Carris. There is information about schedules, tickets, locations and more.
There are also Funiculars in Lisbon. While they're not always the most convenient, how can you not love funiculars? These include:
Schools in Lisbon
There are a lot of options for international schools in or near Lisbon. Here are a few to consider.
The Carlucci American International School of Lisbon is located in Linho, which is an upscale suburb of Lisbon. It is about 20 minutes to get to the city center in light traffic. Here is more information on CAISL on Wikipedia.
St. Julian's School is the largest and oldest British international school in Portugal. It's located in Carcavelos (Cascais) and takes a bit longer to get to Lisbon - about 30 minutes in light traffic.
The International Preparatory School is located in Alcabideche, which is in Cascais. This is also about 25 minutes from downtown Lisbon.
About the Author

Joshua Wood, LPC joined Expat Exchange in 2000 and serves as one of its Co-Presidents. He is also one of the Founders of Digital Nomad Exchange. Prior to Expat Exchange, Joshua worked for NBC Cable (MSNBC and CNBC Primetime). Joshua has a BA from Syracuse and a Master's in Clinical and Counseling Psychology from Fairleigh Dickinson University. Mr. Wood is also a licensed counselor and psychotherapist.
Some of Joshua's articles include Pros and Cons of Living in Portugal, 10 Best Places to Live in Ireland and Pros and Cons of Living in Uruguay. Connect with Joshua on LinkedIn.