Real Estate in Switzerland
Last updated on Nov 27, 2021
Summary: People living in Switzerland offer advice about real estate. How do you find a home in Switzerland? Should you buy or rent? What is the cost of housing?
How do I find a place to live in Switzerland?
We asked expats how they chose their neighborhood and found a place to live. They answered:
"It was very difficult with a zero vacancy rate, our decision was dictated by what was available," said another expat in Zurich.
"www.immoscout.ch is a good website to find houses/apartments, both for sale and for rent. When you consider to buy a house: - may be a good idea as mortgage interest rates are low - keep in mind that a bank will not give mortgages for more than 80% of the value of the house. You need to finance the rest of the house yourself - check which legal conditions you must oblige when buying property. In particular, try to organise your work/stay permit before you buy, as this will make buying conditions easier and cheaper," remarked another member in Olten.
Answer Question & View More Answers
What is a typical expat home or apartment like in Switzerland?
"Apartment with 3 bedrooms, living/dining room, kitchen (more or less open to the living room), bathroom and seperate shower rom with WC, garage. It is in a 4 storey-block (we are on the 3rd floor) and seems very typical for expats and locals in the area," explained one person living in Switzerland.
"We live in a house. It has 3 bedrooms and a garden. In the neighbourhood there are a mix of families Swiss and expats. Our children are small and we wnated them to miox with local children and learn the language early if posisble because we don't know how long we will stay here - it might be for a long time," said another expat in Switzerland.
Answer Question & View More Answers
What is the average cost of housing in Switzerland?
If you are thinking about moving to Switzerland, cost of living in probably a key consideration. Expats commented about the cost of housing:
"They were much higher but salary made up for the difference. It was a 3 - 1 difference," added another expat who made the move to Zurich.
"Property is expensive, whether you buy or rent. In the cities of Zurich, Geneva, Basel and Bern, prices can be astronomic," explained one foreigner living in Olten, Switzerland.
Answer Question & View More Answers
About the Author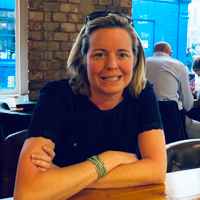 Betsy Burlingame is the Founder and President of Expat Exchange and is one of the Founders of Digital Nomad Exchange. She launched Expat Exchange in 1997 as her Master's thesis project at NYU. Prior to Expat Exchange, Betsy worked at AT&T in International and Mass Market Marketing. She graduated from Ohio Wesleyan University with a BA in International Business and German.
Some of Betsy's articles include 12 Best Places to Live in Portugal, 7 Best Places to Live in Panama and 12 Things to Know Before Moving to the Dominican Republic. Betsy loves to travel and spend time with her family. Connect with Betsy on LinkedIn.