Liege, Belgium
Last updated on Jul 10, 2023
Summary: Expats, digital nomads and retirees talk about what it is really like living in Liege, Belgium. They offer advice about meeting people, cost of living, finding a home and more.
What do I need to know before moving to Liege?
When we asked people what advice they would give someone preparing to move to Liege, they said:
"Liege is a French-speaking city, so it would be beneficial to learn some basic French phrases before moving. The cost of living in Liege is relatively lower compared to other major cities in Belgium like Brussels or Antwerp. The city has a well-connected public transportation system, including buses and trains, making it easy to travel around. Liege is known for its vibrant nightlife, with a plethora of bars, clubs, and restaurants to choose from. The city is also famous for its Sunday market, La Batte, which is the largest and oldest market in Belgium. It's a great place to buy fresh produce, antiques, and other goods. Belgium has a high standard of healthcare, and this is true in Liege as well. However, it's important to note that you will need to register with a local health insurance fund to access these services. The city is home to the University of Liege, which attracts students from around the world, contributing to the city's multicultural atmosphere. Liege also has a rich history and culture, with many museums, historical sites, and festivals taking place throughout the year. Belgians are known for their love of food, and Liege is no exception. The city is famous for its waffles, known as Liege waffles, which are a must-try. Renting in Liege can be a straightforward process, but it's important to understand your rights and responsibilities as a tenant. It's also worth noting that most rental properties in Liege come unfurnished. The weather in Liege is temperate, with warm summers and cool, wet winters. It's advisable to pack a variety of clothing to accommodate the changing seasons. Finally, Belgians are known for their directness, so don't be surprised if people seem blunt or straightforward. This is a cultural norm and is not intended to be rude," explained one expat living in Liege, Belgium.
How do I find a place to live in Liege?
About the Author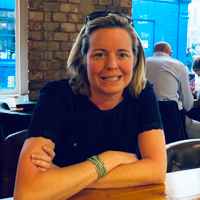 Betsy Burlingame is the Founder and President of Expat Exchange and is one of the Founders of Digital Nomad Exchange. She launched Expat Exchange in 1997 as her Master's thesis project at NYU. Prior to Expat Exchange, Betsy worked at AT&T in International and Mass Market Marketing. She graduated from Ohio Wesleyan University with a BA in International Business and German.
Some of Betsy's articles include 12 Best Places to Live in Portugal, 7 Best Places to Live in Panama and 12 Things to Know Before Moving to the Dominican Republic. Betsy loves to travel and spend time with her family. Connect with Betsy on LinkedIn.