Pune, India
Last updated on Feb 03, 2023
Summary: People describe Pune, India as a vibrant city with a rich cultural heritage. Expats love the city's diverse population, its vibrant nightlife, and its proximity to the beautiful Western Ghats mountain range. The weather in Pune is generally mild, with temperatures ranging from the mid-50s to the mid-90s Fahrenheit (10-35 Celsius). The average cost of living for an expat is around $1,000-$1,500 USD per month. The cost of a one bedroom apartment is around $400-$600 USD per month, while a two bedroom apartment is around $600-$800 USD per month. The approximate population of Pune is 3.13 million people.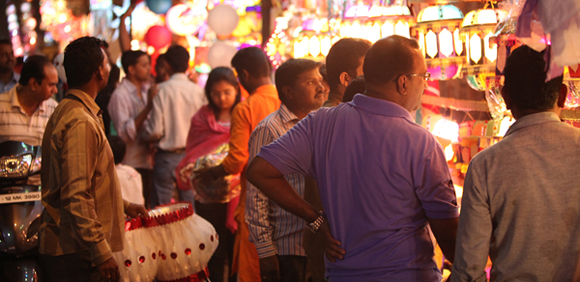 What do I need to know about living in Pune?
When we asked people what advice they would give someone preparing to move to Pune, they said:
"- Pune is a culturally rich city with a moderate climate, making it an ideal location for retirement. - Familiarize yourself with the cost of living in Pune prior to retirement, as it is generally more expensive than other cities in India. - Consider sourcing an appropriate home – whether it is an apartment or villa, with the amenities required for a comfortable lifestyle. - Familiarize yourself with the healthcare services available in Pune, and take out medical insurance if necessary. - Research opportunities for social activities and entertainment in the area, as staying active is key for an enjoyable retirement. - Make sure to apply for an elderly citizen card in India, which will offer discounts and concessions for retired persons in some shops. - Research the banking services in Pune to open a local account and exchange foreign currency with ease. - Invest in an effective and reliable transport network, such as an Ola or Uber, to get around easily. - Consider the local language – Marathi – and take the necessary steps to understand the local dialect," remarked another expat living in Pune, India.
"I would recommend it highly. The weather is amazing. Infrastructure is something that needs improvement, but overall its a thumbs up," added another expat in Pune.
What do I need to know before moving to Pune?
When we asked people what advice they would give someone preparing to move to Pune, they said:
"Before moving to Pune, it is important to learn about the climate, the culture, and the cost of living, as well as the education and job opportunities available. Also, familiarize yourself with the language, as well as healthcare, transportation and the housing market, to be best prepared for your move. While Pune is a large, modern city with a rich history, it is important to be aware of some of the social and cultural expectations of the area to ensure a smooth transition. Lastly, research any documents needed for the process, such as visas and permits, as well as any taxes and fees associated with moving," remarked another expat living in Pune, India.
"For the move itself, don't bring too much. Most domestic items can be found very cheaply here, so long as you steer away from the malls. Bear in mind that unfurnished here means not just no furniture but no air conditioners, appliances and so forth. Make sure you know exactly what is included. Don't be shy about asking for things such as new mattresses and also new furniture if it looks well used! Power blackouts are common. Make sure you have generator back-up or at least an inverter (battery back up) or you'll spend a lot of time in the dark. Don't expect an oven, very few places have them. We only saw one apartment with an oven (which we now live in, but that wasn't the deciding factor). Microwaves are smaller than in the US but you can get combination microwaves that also double as a convection oven. You won't be cooking big turkeys so a small oven shouldn't be too troublesome. Insist on a water purifier. When you arrive start out with bottled water and after several weeks convert to the purifed water and your stomach should adapt pretty well. Decide before packing whether you will choose to live in unfurnished, partially furnished or furnished. A colleague packed assuming he'd find an unfurnished apartment but wasn't able to find one (mostly furnished here) and now he and his wife are having to try and store furniture that they brought from the US. No easy task. For neighborhood, I can't comment on areas that we don't live in but we really like where we live in the Boat Club Road area as there is plenty to do within easy walking distance. Don't try to wait it out until you dream home turns up. It won't and it is better, in our view, to get settled quickly. Nothing ever seems to be quite finished, so expect teething problems and don't get hot under the collar about them as you'll waste a lot of emotional energy to no avail. It's different here! Get to know your neighbors, especially the locals as we have found them to be unfailingly friendly and helpful - our immediate neighbor arranged a dinner party to welcome us and introduce us to some other neighbors within a week of arrival. The little tips they can help you with can make life much easier - such as one of the local grocery type stores delivers and so our neighbor took our list and called them and we had all the cleaning stuff we needed, you know mops, brooms, trashcans, and so on within an hour of moving in without the hassle of having to shop for them and far cheaper than had we bought them at one of the supermarkets that expats tend to gravitate towards, at least in their early days in country. Find your nearest little photo store and get a couple of dozen passport photos done as soon as you arrive. You'll need them as they are obligatory for even routine stuff like getting a contract to deliver propane (which your cooker works on), cellphone, aircard, lease registration and so many other things. Carry your passport. You'll need it for ID purposes a lot in the early days. In Pune, shop on MG Road (Mahatma Gandhi Road). There are some great little stores and you'll get most of what you need at much less cost than in the malls and it's a lot more fun too. Don't be afraid to buy your groceries from the markets. Sure the vegetables have a shorter shelf life than in the US, but Indians buy every day and many don't have fridges. You'll need to wash them thoroughly (using purified water) before use, but then you should back home too! The most important advice? Don't fight the place, you'll have gone home again before it changes that much. Relax, get into the flow and enjoy India and if you do it's an adventure and a wonderful place to live," added another expat in Pune.
How do I find a place to live in Pune?
We asked expats how they chose their neighborhood and found a place to live. They answered:
"The best way to find a place to live in Pune is to search online listings on websites such as MagicBricks, 99acres, Zillow, Sulekha, and IndiaProperty, or to seek the help of a reliable real estate agent. You can also look through classifieds in local newspapers and ask around in your community. When viewing potential apartments, make sure to check the safety of the area, the condition of the property, the rent, and other fees. Once you have found a place to live, ensure that you have all the necessary documents, such as a valid identity proof, for signing a rental agreement," wrote a member in Pune.
"We had the services of a relocation firm who lined up a lot of places to look at. We didn't plan it, but we lucked out as unlike a lot of the usual expat colonies in Pune, once our driver has gone for the day we aren't confined at home or relying on autorickshaws. It is a short stroll to some very good restaurants, and a couple of blocks to the local supermarket and plenty of other stores whilst still being a quiet neighborhood," commented one expat who made the move to Pune.
What is a typical expat home or apartment like in Pune?
"Expat homes and apartments in Pune are typically spacious, modern and well-furnished. Many expats choose to live in large residential complexes, which usually come with a range of facilities and amenities. The apartments usually feature fully-fitted air conditioning, open plan kitchen/living areas and balconies with views. Many larger residential complexes also offer swimming pools and fitness centres, while some may even feature restaurants and cafes within their premises," explained one expat living in Pune, India.
"We live in a 3 bed apartment with a roof terrace. There is a variety of housing available including bungalows and townhouse type homes. Most expats will live in apartments," said another expat in Pune.
What is the average cost of housing in Pune?
If you are thinking about moving to Pune, cost of living in probably a key consideration. Expats commented about the cost of housing:
"The average cost of housing in Pune varies, depending on the size and location of the property. Generally, housing in Pune ranges from affordable to expensive, with prices depending on proximity to popular areas, amenities and features, as well as the age and condition of the property," added another expat in Pune.
"Property rental here is expensive, we pay nearly $2,000 a month for our 3 bed, 3 bath apartment. Undoubtedly, expats pay more than locals and rental amounts are increasing quite quickly due to an influx of expats. Agents tell us that suitable properties are increasingly hard to find," remarked another expat who made the move to Pune.
How do I meet people in Pune?
When we asked people living in Pune about club and activities where newcomers can meet others, they responded:
"Pune is a bustling city with ample opportunities to meet new people. There are many socializing events held at public places such as cafes, parks and malls. Joining a gym or group classes for activities like yoga and Zumba can also be a great way to meet like-minded people. There are also a number of online platforms that let you connect with people and make new friends. Looking for a job or taking up a course also provides chances to expand your social circle. Participating in community activities like pet adoption, cleanup drives, protests, etc. is another way to meet people with common interests," explained one expat living in Pune, India.
What should I bring when moving to Pune?
People living in Pune were asked what three things they wish they had brought and three they wish they had left behind. They wrote:
"Essential items to pack when moving to Pune include clothing for the local climate, important documents such as a passport, money, toiletries and medication, a laptop or smartphone with a local SIM card, basic kitchen items such as cookware and utensils, bedding, a mosquito net if staying in a house, a torch/flashlight, a power strip, and a local map," said another expat in Pune.
"Brought: 1. TV (Yeah, I know it's a different system (PAL not NTSC) but there are good converters and it wouldn't have mattered for our DVDs) and a good 40 inch TV is astonishingly expensive here. 2. Photo Printing Paper - strangely hard to find here. 3. Branston Pickle Left at home: 1. Our second computer 2. Coats 3. Wii (Unlike our computer and Playstation, the Wii transformer only works on 110 volts and I managed to blow it up by assuming it would work with 220 volts," added another expat who made the move to Pune.
Where should I setup a bank account in Pune?
We asked expats in Pune what banks they use and there advice about banking. They advised:
"There are several banks in Pune that you can approach to set up a bank account. Some of these banks include Axis Bank, Bank of Maharashtra, HDFC Bank, ICICI Bank, IDBI Bank, Karnataka Bank, Kotak Mahindra Bank, Punjab National Bank, RBL Bank, State Bank of India, and Yes Bank. Many of these banks have multiple branches throughout the city, all of which can help you set up a bank account. You can visit the local branch of any of these banks in Pune to get additional information about setting up a bank account," explained one expat living in Pune, India.
Will I be able to find a job in Pune?
When we asked people about industries and career opportunities in Pune, they reponded:
"Pune is a major metropolitan city in India with a population of over three million people. It is home to a wide range of industries, such as information technology, manufacturing, automotive, and hospitality. As a result, there are many job opportunities available in Pune, so it is likely that you will be able to find a job," added another expat in Pune.
"IT is booming; ITES & BPO's are mushrooming so there is a severe shortage of skilled people who can depart Cultural & Accent nutralisation training," remarked another expat who made the move to Pune.
What is life like in Pune?
When we asked people living in Pune what life is like and how people spend their time, they said:
"Life as an expat in the area is generally quite pleasant. There is a wide range of activities to enjoy, including shopping, dining, nightlife, and exploration. The local people are friendly and welcoming, making it easy to feel at home. There is no shortage of natural beauty with beautiful beaches, mountain peaks, and lush countryside to explore. The infrastructure is modern, with good transport and communications. Although the cost of living can be high, the quality of life and amenities available is commensurate. Both the working and educational opportunities tend to be of a high standard. All in all, it is an ideal destination to explore and experience new cultures while also enjoying the best of modern conveniences," added another expat in Pune.
"For the working partner, life revolves around work and related socalizing. However, there is plenty to do in terms of sport clubs, Movie Clubs, Toast Masters Club, etc..," remarked another expat who made the move to Pune.
What do expats in Pune appreciate most about the local culture?
"Expats in Pune appreciate the city's culture of hospitality and inclusiveness, its vibrant atmosphere, the variety of traditional and modern cuisines, the presence of unique temples and old heritage sites, the local festivals and celebrations, and the great shopping options," wrote a member in Pune.
"Shopping at the smaller shops is fun. Mostly prices are marked and we often go with friends who also make sure we don't get unduly ripped off. We food shop at a variety of places. If we are hungry for some home-style food then high priced supermarkets that cater for expats have to be used. Mostly, we use the smaller supermarkets that locals use (often with helpful tips from neighbors who tell us what time fresh veg is delivered so we can time our visits. We also often buy from markets and street vendors. Naturally, we wash the produce thoroughly. We always buy flowers from street stalls. We find that quality and life of the flowers is invariably better than from the supermarket back home. The people are mostly very friendly and also openly curious. That's different to westerners but also enjoyable," commented one expat who made the move to Pune.
What do expats find most challenging?
"Expats often find making new friends in an unfamiliar culture, learning the language, and understanding local customs to be the most challenging aspects of living in a foreign country. Coping with homesickness, finding or maintaining employment, and adapting to different work cultures can also be difficult. Additionally, the cost of living in a foreign country might be much higher or lower, requiring expats to adjust their budgets and lifestyles," added another expat in Pune.
"Language. Having to plan quite carefully for evenings and weekends. We (and most expats) have a driver and once he has gone home we are restricted to the local neighborhood. We are fortunate insofar as a lot of restaurants and shops are within walking distance but we have colleagues who are pretty isolated once their driver goes home. We miss being able to be spontaneous and just go for a drive later in the day, or just go to a restaurant the other side of town or have an evening drive to the hills to watch the sunset. We miss that quite a lot," remarked another expat who made the move to Pune.
Is there a lot of crime in Pune?
We asked people if there is a lot of crime. They answered:
"Pune is generally considered a safe city, with a low crime rate compared to other major cities in India. The number of reported crimes has increased slightly in recent years, though most are petty crimes such as pickpocketing and occasional burglaries. Violent crimes are relatively rare in Pune, though locals still recommend taking extra precautions when travelling after dark," remarked another expat living in Pune, India.
Is there a lot of diversity? Are people in Pune accepting of differences?
"Pune is an incredibly diverse city with people from all walks of life living and working there. People of different social, economic, and religious backgrounds live side by side in Pune, and overall people are very accepting of diversity. The city has a long history of cultural and religious minorities making great contributions to the city's growth and development, as well as to the cultural life of the city. Puneites also take pride in their heritage, with many festivals celebrated throughout the year to honor the city's shared history," explained one expat living in Pune, India.
"There is one colony in Pune called Rajneesh's Ashram which is really diverse and consists of people from all over the globe. The locals are friendly -- sometimes too friendly, which makes one feel suspicious...but they're a friendly lot and mean no harm," said another expat in Pune.
What are the schools in Pune like?
"Schools in Pune tend to be rigorous and diverse. Most schools are affiliated to either the Gujarat, Maharashtra or Central Board of Education, with a wide variety of specializations and streams being offered to students. International and reputed schools like The Bishop's School, The Lexicon School, Indus International School, the steps of life international school, the New Horizon Public School and Cathedral Vidya School are some of the top-tier schools in the area. Furthermore, Pune also offers a range of other schools like public and private schools, convent schools, and several schools specializing in specific domains, such as sports-only schools and more," said another expat in Pune with children at .
"I would advice that if you are relocating to Pune you must check out this school. I am sure you won't be disappointed," remarked another parent with kids at The Lexicon International School in Pune.
About the Author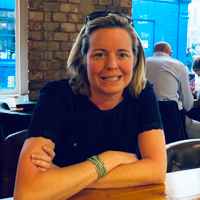 Betsy Burlingame is the Founder and President of Expat Exchange and is one of the Founders of Digital Nomad Exchange. She launched Expat Exchange in 1997 as her Master's thesis project at NYU. Prior to Expat Exchange, Betsy worked at AT&T in International and Mass Market Marketing. She graduated from Ohio Wesleyan University with a BA in International Business and German.
Some of Betsy's articles include 12 Best Places to Live in Portugal, 7 Best Places to Live in Panama and 12 Things to Know Before Moving to the Dominican Republic. Betsy loves to travel and spend time with her family. Connect with Betsy on LinkedIn.