Porto, Portugal
Last updated on Jul 02, 2023
Summary: Expats, digital nomads and retirees talk about what it is really like living in Porto, Portugal. They offer advice about meeting people, cost of living, finding a home and more.
What do I need to know about living in Porto?
When we asked people what advice they would give someone preparing to move to Porto, they said:
"Porto is a popular destination for expats due to its affordable cost of living, pleasant climate, and rich culture. Before retiring in Porto, it's important to understand the local customs, language, and lifestyle. Firstly, learning Portuguese will be beneficial as it is the primary language spoken in Porto. While many locals speak English, especially in the tourism industry, day-to-day life will be easier if you can communicate in the local language. Healthcare in Portugal is of a high standard, with both public and private options available. Expats should research the best healthcare options for their needs and budget. It's also important to understand the process of registering for healthcare services in Portugal. Portugal has a relatively low cost of living compared to other Western European countries. However, it's important to budget carefully and understand the cost of living in Porto, including rent, utilities, groceries, and leisure activities. Portugal has a favorable tax regime for foreign retirees, known as the Non-Habitual Resident (NHR) scheme. This can significantly reduce the amount of tax you pay on your pension and other income. It's advisable to seek professional advice to understand the implications and benefits of this scheme. Portugal is generally a safe country with low crime rates. However, like any city, Porto has areas that are safer than others. Researching neighborhoods and understanding local safety advice is recommended. Porto has a Mediterranean climate with hot summers and mild winters. The city is known for its rainy winters, so be prepared for this if you're used to a dryer climate. Portuguese people are known for their hospitality and friendliness. Understanding local customs and traditions will help you integrate into the community and make the most of your retirement in Porto. Finally, it's important to understand the process of obtaining a residence permit in Portugal. This can be a complex process, so it's advisable to seek professional advice or assistance," wrote one member in Porto.
What do I need to know before moving to Porto?
About the Author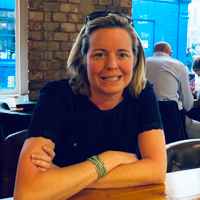 Betsy Burlingame is the Founder and President of Expat Exchange and is one of the Founders of Digital Nomad Exchange. She launched Expat Exchange in 1997 as her Master's thesis project at NYU. Prior to Expat Exchange, Betsy worked at AT&T in International and Mass Market Marketing. She graduated from Ohio Wesleyan University with a BA in International Business and German.
Some of Betsy's articles include 12 Best Places to Live in Portugal, 7 Best Places to Live in Panama and 12 Things to Know Before Moving to the Dominican Republic. Betsy loves to travel and spend time with her family. Connect with Betsy on LinkedIn.