What do expats in India appreciate most about the local culture?
We asked expats and digital nomads what they appreciate the most about the local culture in India. They wrote...
"Expats in India often appreciate the diversity of culture, religions, and customs. They are fascinated by the colorful festivals, the richness of art and music and the many architectural wonders, including the Taj Mahal. They also appreciate the country's deep spiritual tradition and the warm hospitality of the Indian people. Many expats find India's cuisine to be incredibly flavorful and savory with a great variety of dishes and ingredients. Furthermore, expats often cite the low cost of living, the rich cultural experience and the abundance of job opportunities as major advantages of living in India," said a member in India.

International Health Insurance
PassportCard Introduces an innovative approach to expat and digital nomad health insurance with no out-of-pocket expenses, no paperwork and no long claim processing, facilitating payout on the spot when you really need it. Outstanding service validated with more than 2 million customers for over 20 years. Get a quote from our partner, PassportCard.
GET A QUOTE
"Delivery service for everything. My dog got sick and a vet came to the house. I order almost all my groceries. With the help of my Indian friends, I got a cook and maid at current rates instead of expat rates. My Mumbai dentist has equipment better than my dentist did at home. Once I figured out how to get around, I now ride rickshaws everywhere," remarked another expat who made the move to Mumbai, India.
Other Questions:
What do expats in India appreciate most about the local culture?
If you live in India, newcomers to India would love to hear your answer to this question.
About the Author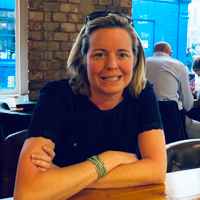 Betsy Burlingame is the Founder and President of Expat Exchange and is one of the Founders of Digital Nomad Exchange. She launched Expat Exchange in 1997 as her Master's thesis project at NYU. Prior to Expat Exchange, Betsy worked at AT&T in International and Mass Market Marketing. She graduated from Ohio Wesleyan University with a BA in International Business and German.
Some of Betsy's articles include 12 Best Places to Live in Portugal, 7 Best Places to Live in Panama and 12 Things to Know Before Moving to the Dominican Republic. Betsy loves to travel and spend time with her family. Connect with Betsy on LinkedIn.