What is the average cost of housing in India?
If you are thinking about moving to India, cost of living in probably a key consideration. Expats commented about the cost of housing...
"The average cost of housing in India varies significantly depending on the location and type of accommodation. In general, rural areas tend to have lower costs than urban areas. For example, a one bedroom apartment in a city like Delhi or Mumbai may cost up to $50,000, while the same type of accommodation in a smaller city or rural area may cost just $10,000 or less," mentioned another expat when asked about moving to India.
"Lower than home. My area is around 1 lac; we pay less than most expats in Powai, and much more than most Indians. Our electrical bill is much lower than expats, but have my Indian friends falling over in shock," commented one expat who made the move to Mumbai, India.

International Health Insurance
PassportCard Introduces an innovative approach to expat and digital nomad health insurance with no out-of-pocket expenses, no paperwork and no long claim processing, facilitating payout on the spot when you really need it. Outstanding service validated with more than 2 million customers for over 20 years. Get a quote from our partner, PassportCard.
GET A QUOTE
Other Questions:
What is the average cost of housing in India?
If you live in India, newcomers to India would love to hear your answer to this question.
About the Author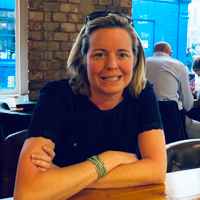 Betsy Burlingame is the Founder and President of Expat Exchange and is one of the Founders of Digital Nomad Exchange. She launched Expat Exchange in 1997 as her Master's thesis project at NYU. Prior to Expat Exchange, Betsy worked at AT&T in International and Mass Market Marketing. She graduated from Ohio Wesleyan University with a BA in International Business and German.
Some of Betsy's articles include 12 Best Places to Live in Portugal, 7 Best Places to Live in Panama and 12 Things to Know Before Moving to the Dominican Republic. Betsy loves to travel and spend time with her family. Connect with Betsy on LinkedIn.