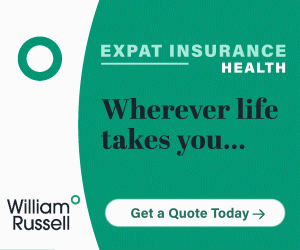 An Expat Talks about Living in San Clemente, Ecuador

Participate in the Dream vs. Reality Report
What is the name of the city or town that you are reporting on?
San Clemente
Describe how you "dreamed" expat life would be before you moved overseas. Please provide as much detail as possible.
We expected to live in paradise on a social security income. Beautiful weather, a clean uncrowded beach and nice people.
How has your expat experience met the expectations you dreamed about before you moved abroad?
We live in almost paradise. We have money left over each month from our social security budget which we save for travel back to the US to visit with our children and grandchildren. We have a maid once a week, a full time caretaker, someone who picks up our laundry and returns it clean, ironed, and folded for $5. No need for a washer-dryer or a car. We use taxis to go to "town" to shop. No car pmt., no car insurance, no gas, no car repairs...wow!
We love this small fishing village and the Ecuadorian people are amazing, warm and always anxious to help. We have learned to give up some of the expected conveniences from the States in exchange for our easy, laid back lifestyle
No car, no close by shopping, very little English spoken but we now speak Spanglish..lol. Periodic loss of electricity and water, water here is very bad quality but we have had a reverse osmosis system installed so now have excellent pure water right from the sink. Mainly we have learned to expect and accept tis way of life where mañana does not necessarily mean tomorrow but just not today.
Our health has improved, I have lost 35 pounds without dieting, just by being able to eat chemical and additive free foods and fresh air and walks on the beach
We love San Clemente
William Russell's private medical insurance will cover you and your family wherever you may be. Whether you need primary care or complex surgery, you'll have access to the best hospitals & doctors available. Unlike some insurers, we also include medical evacuation and mental health cover in our plans (except SilverLite).
Get a quote from our partner, William Russell
.
How has your expat experience NOT met the expectations you dreamed about before you moved abroad?
See above