Living in New Zealand
Last updated on Feb 10, 2022
Summary: Expats, digital nomads and retirees talk about what it is really like living in New Zealand. They offer advice about meeting people, cost of living, finding a home and more.
What do I need to know about living in New Zealand?
When we asked people what advice they would give someone preparing to move to New Zealand, they said:
"There are tons of unspoiled beaches and bush walks. With all the beach property available, unless you want to live directly on the water, you'll find homes within walking distance of the sea cost about the same as homes further inland. Housing is a lot chepaer than in Wellington, so you have access to a big city but more affordable property (although if you commute to Welly, gas prices are about 5 times the cost in the US). Health care is extremely cheap even with no insurance. The pace of life is slower. Children are still able to play out in the streets and walk from school. It's a bit like the US many years ago. Drawbacks include the relatively high cost of general goods and food. The houses are often very poorly insulated and get quite cold in the winter," remarked another expat who made the move to Kapiti Coast .
"It's a great place to live. It's beautiful and interesting. I would stock up on all the products you love. You won't be able to buy them here, or they will just be too expensive to purchase. New Zealand is an island. The cost of shipping goods in, is pricey," explained one expat living in Wellington, New Zealand.
How do I meet people in New Zealand?
When we asked people living in New Zealand about club and activities where newcomers can meet others, they responded:
"Kapiti Coast is an hour north of Wellington, so you can access Welly events. Wellington has a very lively nightclub, arts and theatre scene. It also has more cafes per capita than NYC. In Kapiti itself, you'll find lots of ecology groups - volunteer planting groups that take care of the local estuaries and keeping native species alive inland that are a haven for local wildlife. There are yoga classes and tai chi and many cycling groups. Horseback riding is popular. In the Waikanae area, there's lawn bowling and bridge popular with retired people. There's a great Paraparaumu golf course, and up in Otaki there's a horse racing track," added another expat in Kapiti Coast .
"A Newcomers Network has just been established for new immigrants in Mid-Canterbury. Anyone who is new in the region and has no support of friends or relatives can join. There is an informal social get-together every month, and room for additional activities such as sports, toddler group, English conversation group etc. It is an excellent way to get to know other people in the region. Contact Evelien: 03-3083053," remarked another expat who made the move to Mid Canterbury.
Answer Question & View More Answers
What is life like in New Zealand?
When we asked people living in New Zealand what life is like and how people spend their time, they said:
"In Kapiti I'd say people's lives revolve more around family, sports, socializing; it's perhaps less business oriented than Wellington. The beach and nature reserves are a big tourist draw here, and are well enjoyed by people living here too," mentioned another expat in Kapiti Coast .
"Family time is very important, as well as sports (rugby!!) and outdoor activities such as tramping, fishing, skiing," commented one expat who made the move to Mid Canterbury.
Answer Question & View More Answers
Is there a lot of diversity? Are people in New Zealand accepting of differences?
If you live in New Zealand, newcomers to New Zealand would love to hear your answer to this question.
"There are a surprising number of UK and US immigrants here in addition to the Maori and kiwis of European descent. The latter makes up about 90% of the population according to the latest census info online. Although they generally don't agree with American policy, they can separate individuals from the nation as a whole. People are straight forward and usually friendly. There's a lot of religious tolerance, and the small "religious right" here has less of an impact on mainstream opinion," remarked another expat living in Kapiti Coast , New Zealand.
"Due to a high influx of new immigrants, the region is becoming more diverse. People are very friendly," added another expat in Mid Canterbury.
Answer Question & View More Answers
What are the schools in New Zealand like?
"It is a very great school that is very religious and is an Anglican School. Students there are very nice and I'm sure they will look after your daughter very carefully," commented one expat when asked about St. Hilda's Collegiate School in Dunedin.
"Give it consideration whether you are a Church-goer or not. It is a small nurturing school with good facilities and caring staff. No entrance exams - parents/child just meet Principal. It is the only co-ed private school in Wellington. http://www.st-marks.school.nz/home/," remarked another expat living in Wellington with children attending St Mark's Church School.
Answer Question & View More Answers
About the Author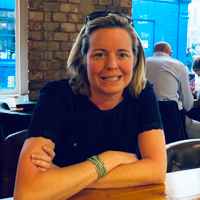 Betsy Burlingame is the Founder and President of Expat Exchange and is one of the Founders of Digital Nomad Exchange. She launched Expat Exchange in 1997 as her Master's thesis project at NYU. Prior to Expat Exchange, Betsy worked at AT&T in International and Mass Market Marketing. She graduated from Ohio Wesleyan University with a BA in International Business and German.
Some of Betsy's articles include 12 Best Places to Live in Portugal, 7 Best Places to Live in Panama and 12 Things to Know Before Moving to the Dominican Republic. Betsy loves to travel and spend time with her family. Connect with Betsy on LinkedIn.