Hamilton, New Zealand
Last updated on Jul 10, 2023
Summary: Expats, digital nomads and retirees talk about what it is really like living in Hamilton, New Zealand. They offer advice about meeting people, cost of living, finding a home and more.
What do I need to know before moving to Hamilton?
When we asked people what advice they would give someone preparing to move to Hamilton, they said:
"Hamilton, is a city located in the Waikato region on the North Island, known for its beautiful gardens, vibrant arts scene, and proximity to outdoor activities. The cost of living in Hamilton is generally lower than in larger cities like Auckland or Wellington, but it's still considered high compared to many other countries. Hamilton has a temperate oceanic climate, with warm, humid summers and mild, wet winters, so it's important to pack a variety of clothing. The city is known for its excellent education system, with a range of high-quality public and private schools, as well as the University of Waikato, making it a great place for families. Public transportation in Hamilton is reliable, but many residents also choose to drive or bike, as the city is quite spread out. Hamilton is a multicultural city with a large Maori population, and it's important to respect the local customs and traditions. The healthcare system in New Zealand is of a high standard, with a mix of public and private providers, but expats should ensure they have adequate health insurance. The official language is English, but Maori is also widely spoken and respected, so learning a few basic phrases can be beneficial. Hamilton is known for its safety and low crime rate, but like any city, it's important to take basic precautions, especially at night. The city offers a wide range of recreational activities, from exploring the Hamilton Gardens and the Waikato Museum to enjoying the vibrant nightlife and dining scene. Finding accommodation in Hamilton can be competitive, so it's recommended to start looking for a place to live as soon as possible. New Zealand has strict biosecurity laws to protect its unique environment, so be aware of what you can and can't bring into the country. Finally, it's important to understand the visa requirements before moving to New Zealand, as the process can be complex and time-consuming," commented one expat who made the move to Hamilton.
How do I find a place to live in Hamilton?
About the Author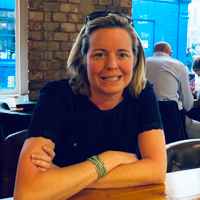 Betsy Burlingame is the Founder and President of Expat Exchange and is one of the Founders of Digital Nomad Exchange. She launched Expat Exchange in 1997 as her Master's thesis project at NYU. Prior to Expat Exchange, Betsy worked at AT&T in International and Mass Market Marketing. She graduated from Ohio Wesleyan University with a BA in International Business and German.
Some of Betsy's articles include 12 Best Places to Live in Portugal, 7 Best Places to Live in Panama and 12 Things to Know Before Moving to the Dominican Republic. Betsy loves to travel and spend time with her family. Connect with Betsy on LinkedIn.