Palmerston North, New Zealand
Last updated on Jul 10, 2023
Summary: Expats, digital nomads and retirees talk about what it is really like living in Palmerston North, New Zealand. They offer advice about meeting people, cost of living, finding a home and more.
What do I need to know before moving to Palmerston North?
When we asked people what advice they would give someone preparing to move to Palmerston North, they said:
"Palmerston North, often referred to as "Palmy," is a city in the Manawatu-Wanganui region of New Zealand's North Island. It is known for its vibrant arts scene, beautiful gardens, and excellent educational institutions, including Massey University. The city has a relatively small population, which gives it a friendly, community-oriented vibe. The cost of living in Palmerston North is generally lower than in larger New Zealand cities like Auckland or Wellington. Housing is more affordable, and you can expect to pay less for groceries and other everyday items. However, salaries also tend to be lower, so it's important to factor this into your budgeting. The city has a temperate climate, with mild summers and cool, wet winters. It's a good idea to invest in warm clothing and waterproof gear. Despite the rain, Palmerston North gets a lot of sunshine, so don't forget your sunblock. Public transportation in Palmerston North is reliable, but the city is also very walkable and bike-friendly. Many locals choose to cycle or walk to work, and there are plenty of bike paths and pedestrian-friendly areas. Palmerston North is a multicultural city, with a large population of international students and expats. English is the main language, but you'll also hear many other languages spoken. The city is generally very welcoming to newcomers, and there are plenty of resources available to help you settle in. The city has a strong sporting culture, with many opportunities to watch or participate in rugby, cricket, and other sports. There are also plenty of outdoor activities available, from hiking in the nearby Manawatu Gorge to strolling in the beautiful Victoria Esplanade Gardens. Healthcare in New Zealand is of a high standard, and Palmerston North is home to a large hospital and several smaller medical centers. Some services are free for residents, while others require a small fee. It's recommended to have health insurance to cover any potential costs. Finally, it's important to note that New Zealand has strict biosecurity laws to protect its unique environment. Be sure to declare any food, plant material, or animal products when you arrive in the country. Failure to do so can result in hefty fines," commented one expat who made the move to Palmerston North.
How do I find a place to live in Palmerston North?
About the Author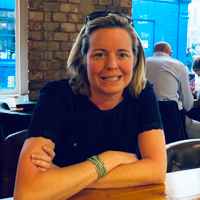 Betsy Burlingame is the Founder and President of Expat Exchange and is one of the Founders of Digital Nomad Exchange. She launched Expat Exchange in 1997 as her Master's thesis project at NYU. Prior to Expat Exchange, Betsy worked at AT&T in International and Mass Market Marketing. She graduated from Ohio Wesleyan University with a BA in International Business and German.
Some of Betsy's articles include 12 Best Places to Live in Portugal, 7 Best Places to Live in Panama and 12 Things to Know Before Moving to the Dominican Republic. Betsy loves to travel and spend time with her family. Connect with Betsy on LinkedIn.