Gisborne, New Zealand
Last updated on Jul 16, 2023
Summary: Expats, digital nomads and retirees talk about what it is really like living in Gisborne, New Zealand. They offer advice about meeting people, cost of living, finding a home and more.
What do I need to know before moving to Gisborne?
When we asked people what advice they would give someone preparing to move to Gisborne, they said:
"Gisborne is a small city located on the east coast of the North Island, known for its beautiful beaches, great surf, and sunny climate. It is the first city in the world to see the sunrise each day. The city is relatively isolated, with the nearest major city, Napier, being a three-hour drive away. The cost of living in Gisborne is relatively low compared to other parts of New Zealand, with affordable housing options available. However, the job market is not as robust as in larger cities, so it's advisable to secure employment before moving. The city has a strong Maori culture, with over 50% of the population identifying as Maori. This is reflected in the local schools, many of which offer bilingual education in both English and Maori. Gisborne is surrounded by a rich agricultural region, known for its wine production, particularly Chardonnay. The city also hosts several popular events throughout the year, including the Rhythm and Vines music festival and the Gisborne Wine and Food Festival. The healthcare system in New Zealand is of a high standard, with a mix of public and private providers. Expats are eligible for publicly funded healthcare if they hold a work visa valid for two years or more. Public transportation in Gisborne is limited, so owning a car is almost a necessity. The city is also served by a small airport, with regular flights to Auckland and Wellington. Gisborne has a relaxed, laid-back lifestyle, with a strong focus on outdoor activities. The city is surrounded by national parks and forests, offering plenty of opportunities for hiking, biking, and camping. The city is safe, with a low crime rate, but like anywhere, it's important to take common-sense precautions. Finally, it's worth noting that Gisborne is in an earthquake-prone region, so it's important to be prepared and familiarize yourself with the local emergency procedures," said one expat who made the move to Gisborne.
How do I find a place to live in Gisborne?
About the Author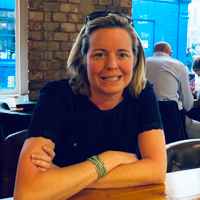 Betsy Burlingame is the Founder and President of Expat Exchange and is one of the Founders of Digital Nomad Exchange. She launched Expat Exchange in 1997 as her Master's thesis project at NYU. Prior to Expat Exchange, Betsy worked at AT&T in International and Mass Market Marketing. She graduated from Ohio Wesleyan University with a BA in International Business and German.
Some of Betsy's articles include 12 Best Places to Live in Portugal, 7 Best Places to Live in Panama and 12 Things to Know Before Moving to the Dominican Republic. Betsy loves to travel and spend time with her family. Connect with Betsy on LinkedIn.