Christchurch, New Zealand
Last updated on Jul 10, 2023
Summary: Expats, digital nomads and retirees talk about what it is really like living in Christchurch, New Zealand. They offer advice about meeting people, cost of living, finding a home and more.
What do I need to know before moving to Christchurch?
When we asked people what advice they would give someone preparing to move to Christchurch, they said:
"Before moving to Christchurch, expats should know that the city is still recovering from the 2011 earthquake, with ongoing construction and rebuilding efforts. The cost of living in Christchurch is relatively high, with housing being the largest expense. The city has a temperate oceanic climate, with mild summers and cool, wet winters. Expats should also be aware that Christchurch is a car-centric city, so owning a vehicle can be beneficial. However, the city also has a reliable public transportation system, including buses and a tram system. The healthcare system in New Zealand is of a high standard, with a mix of public and private providers. Expats from certain countries may be eligible for subsidized healthcare under the reciprocal health agreements. English is the primary language spoken in Christchurch, but the city is becoming increasingly multicultural, with a growing number of residents from Asia and Europe. The city is known for its English heritage, with many historic buildings and beautiful gardens. It also has a vibrant arts scene, with numerous galleries, theaters, and festivals throughout the year. Education in Christchurch is of a high standard, with a range of options for expat families, including public, private, and international schools. The city is also home to several universities and tertiary institutions. New Zealand has strict biosecurity laws to protect its unique flora and fauna, so expats should be aware of the restrictions on bringing certain items into the country. Lastly, New Zealanders, known as Kiwis, are generally friendly and welcoming, but it can take time to fully integrate into the local community," commented one expat who made the move to Christchurch.
How do I find a place to live in Christchurch?
About the Author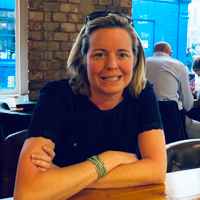 Betsy Burlingame is the Founder and President of Expat Exchange and is one of the Founders of Digital Nomad Exchange. She launched Expat Exchange in 1997 as her Master's thesis project at NYU. Prior to Expat Exchange, Betsy worked at AT&T in International and Mass Market Marketing. She graduated from Ohio Wesleyan University with a BA in International Business and German.
Some of Betsy's articles include 12 Best Places to Live in Portugal, 7 Best Places to Live in Panama and 12 Things to Know Before Moving to the Dominican Republic. Betsy loves to travel and spend time with her family. Connect with Betsy on LinkedIn.