Nelson, New Zealand
Last updated on Jul 10, 2023
Summary: Expats, digital nomads and retirees talk about what it is really like living in Nelson, New Zealand. They offer advice about meeting people, cost of living, finding a home and more.
What do I need to know before moving to Nelson?
When we asked people what advice they would give someone preparing to move to Nelson, they said:
"Nelson is known for its sunny climate, with the highest number of sunshine hours in the country, making it a popular destination for outdoor activities. The cost of living in Nelson is relatively high compared to other parts of New Zealand, particularly in terms of housing. The city is small and compact, making it easy to get around, but public transportation is limited, so having a car can be beneficial. Nelson is a hub for arts and crafts, with a thriving creative community and numerous galleries and workshops. The city is also surrounded by three national parks, offering plenty of opportunities for hiking, biking, and exploring the great outdoors. Nelson is known for its fresh local produce and seafood, and there are many farmers markets and restaurants where you can enjoy these. Healthcare in New Zealand is of a high standard, and residents have access to both public and private healthcare services. However, it's important to note that while public healthcare is free or low cost, there can be long wait times for non-emergency procedures. Therefore, many expats choose to have private health insurance. English is the primary language spoken in Nelson, but the city is also culturally diverse with a significant Maori population. The education system in New Zealand is highly regarded, and there are several good schools in Nelson. However, it's worth noting that some schools operate a zoning system, which means your address can determine where your child is eligible to attend school. Nelson has a relaxed pace of life, and the locals are known for being friendly and welcoming. However, it's also a popular tourist destination, particularly in the summer months, which can make the city feel crowded. Finally, it's important to be aware that New Zealand has strict biosecurity laws to protect its unique environment, so there are restrictions on what you can bring into the country," said one expat in Nelson.
How do I find a place to live in Nelson?
About the Author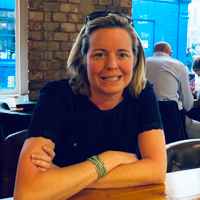 Betsy Burlingame is the Founder and President of Expat Exchange and is one of the Founders of Digital Nomad Exchange. She launched Expat Exchange in 1997 as her Master's thesis project at NYU. Prior to Expat Exchange, Betsy worked at AT&T in International and Mass Market Marketing. She graduated from Ohio Wesleyan University with a BA in International Business and German.
Some of Betsy's articles include 12 Best Places to Live in Portugal, 7 Best Places to Live in Panama and 12 Things to Know Before Moving to the Dominican Republic. Betsy loves to travel and spend time with her family. Connect with Betsy on LinkedIn.