10 Tips for Living in Turkey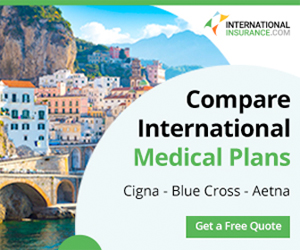 Summary: Expats share tips for living in Turkey from job search advice to house hunting to expats' experiences with culture shock and the treatment of women in Turkey.
Medical Care in Turkey
"Great medical and dental care and no where near as costly as the US. Many of the doctors trained in Europe and the US. The equipment is state of the art and many speak English. The hospitals paired with the US ones are the best," said one expat.
Getting to Know People in Turkey
"There's the Izmir Turkish American Association which has various activities for Turks and Americans and some of them are free and for others there's a fee. They do things such as go on outings to historical sites, cooking classes, English lessons, poetry club and movie nights, just to name a few. Also, there's the IWAI (International Women's Association of Izmir), which hosts coffee mornings, dinners, and other events," recommended one expat in Izmir.
"Istanbul is a great expat post in many ways - it has the diversity of an active cosmopolitan city but also has a very nice group of expat population. There are associations here such as IWI (Intl. Women of Istanbul), AWI(American women), French group, Latino group, Die Brucke (Germans), Italian group and many others," said an expat living in Istanbul.
Treatment of Women in Turkey
"Domestic violence is fairly normal in Turkey. Seeing a man hit his wife in the face, and seeing no one come to help her, was very upsetting. Turkish men frequently have the perception of Western woman as being sexually promiscuous. I have blonde hair and fair skin, and I was regularly referred to in Turkish by the word for prostitute. I even had men ask me how much I cost. Another concern is that the men have no compunction about following a woman, even when she tells them she is uninterested. I was followed by a man for over an hour on the streets of Istanbul over the course of several kilometers (even onto public transit and ferries). Rejection in Turkey means "try harder," and situations that we would view as stalking in Europe/USA are ways that some Turkish men try to prove themselves to you. If you are a pale, blonde Western woman, expect to be sexually objectified. I really, really would not recommend that any woman go out alone (especially not in the Asian side of Istanbul or in a rural area) without at least a female friend (or better yet, a man). This is especially true if you don't speak Turkish well. Do not trust groups of men, even police officers. If you need help, find a Turkish woman to help you," advised one expat woman in Istanbul.
Culture Shock in Turkey
"Izmir is a lovely city and I feel very blessed to live here. But the adjustment was a bit bumpy. I realized what the problem was. In Istanbul where I worked I knew many expats (Americans and Canadians), but after moving to Izmir the number of expat coworkers reduced to 1 (and she's not there everyday). Because I don't get the daily dose of expat conversation and jokes and talk of things that we all can relate to or have an interest in the culture shock really hit. It's no longer only having a Turkish environment in the evenings after work and on weekends, it is now 24/7. I was missing having some expat association. It's nice to talk about a book, a poem or the latest album of some admired music group. Of course, I talk about these things on Skype with friends back in the States, however, it's nice to talk about these with people here, face-to-face," said one expat living in Izmir.
"You have to get used to the Turkish way of living. The "problem yok" (no problem) philosophy, where everything is ok, never seeing problems, is sometimes comforting and sometimes frustrating. Things are slower than in Europe or USA. You will need patience and adaptation to their culture and way of living," explained one expat in Antalya.
Expat Compound or Turkish Neighborhood
"Look around the city before deciding on where you want to live. Some people are more comfortable in compounds and others want to live in Turkish neighborhoods. Since the rents vary so much, even within a given area, it is important to take your time in finding a place if possible," suggested one expat living in Istanbul. Another said, "we live in a middle-class Turkish neighborhood. It's mostly apartments in our area. There are very, very few expats in this part of town." Yet another advised, "3 bed modern Apartment, centrally located on a compound. Most expats go for compound living as all the facilities are there (swimming pools, shops, tennis etc.) and also because it is an easier enviornment to make friends. There are many compounds that have villas also with the same facilities."
Housing in Turkey
"We live in an apartment ('daire' as they say in Turkish) which is of a good size for us (open kitchen and a decent size living room, one bathroom, two bedrooms and a balcony). I have met a few expats and they all have similar housing," said one person who moved to Turkey.
Another expat explained, "housing costs vary widely here. We don't live in a compound, so we pay much less in rent. Our rent for a 3 bedroom 1-1/2 bath flat with a Bosphorus view and within walking distance of shopping and the ferryboat is $400 US." An expat living in a compound said, "housing costs in Istanbul are expensive compared to the UK - even compared to London. The average cost of, for example, a 3 bed apartment on a compound would probably be approximately US$ 3,000 per month. Villas on similar compounds can be rented for anything between US$ 4,500 - 10,000 per month."
What to Bring to Turkey
"My first suggestion is, like many others, to sell or store your belongings and buy new in Turkiye. Save the troubles of import fees and transporting things there. take what you must in your luggage. Turkiye has everything the rest of the world has. Appliances need to work on their electric and are pricey as are the newer beds. BUT many household items are cheaper and you can make many new acquaintances by buying local to where you will be moving," advised one expat.
Diversity in Turkey
"Turkey is mostly islamic, but very open to other cultures, religions, ways of life, etc. And the west of Turkey even more. Antalya, as touristic city full of europeans and russians visiting, has accepted other cultures and other beleifs, and is very open and welcoming to foreigners. They love people coming from abroad that come to visit their country. For example, in Antalya not many women wear headscarves, and they are not discriminated wether they wear it or not. But, speaking with many turkish friends and strangers, there is one thing that I reckon happens in all Turkey. They are quite homophobic, so, if you are gay, do not show it, unless you know the people and you trust them," advised one expat living in Antalya.
"The city is definitely very diverse, people from all backgrounds and also different religions. In general, the Turkish people are very open and kind to foreigners and guests and even if language may be sometimes a hindrance they will go out of their way to help a mom with kids for example," explained another expat in Istanbul.
Employment Opportunities in Turkey
"Turkey is big in textile production so this is a good field. IT sector is also growing. As the population is young and dynamic fast consumer good indsutries are growing as well. Most people would find jobs through newspapers, employment websites and employment agencies. Word of mouth is also widely used, people ask each other," said one expat in Istanbul. "Most job opportunities come from Tourism. Hotels, restaurants, travel agencies, rent a car... apart from that, there is not much industry," said another expat in Antalya.
An expat spouse who has experience looking for work said, "try your husband's employer first. I didn't and I regret it. It's not unusual in Turkey for couples to be at the same company. It is actually quite common - many Turkish companies, private or public, are like clans of family members, friends, etc. Your request wouldn't surprise anyone. Besides, working in the same company will give both of you a chance to give each other a double measure of support. Believe me, you'd both appreciatem no matter how independent from each other you like to be."
"I am pretty sure any industry you care to mention exists in Istanbul, but even though I have a good resume with managerial experience in international companies and despite a lot of positive feedback and high hopes in other sectors, teaching english as a foreign language has been the only reliable way for me to make a living," advised on expat in Istanbul.
International Schools in Turkey
Expats on Expat Exchange have submitted reviews for a number of international schools in Turkey. From Istanbul International Community School to MEF International School in Izmir and MEF International School in Istanbul.
About the Author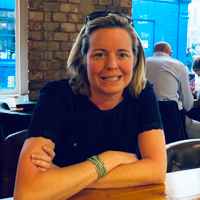 Betsy Burlingame is the Founder and President of Expat Exchange and is one of the Founders of Digital Nomad Exchange. She launched Expat Exchange in 1997 as her Master's thesis project at NYU. Prior to Expat Exchange, Betsy worked at AT&T in International and Mass Market Marketing. She graduated from Ohio Wesleyan University with a BA in International Business and German.
Some of Betsy's articles include 12 Best Places to Live in Portugal, 7 Best Places to Live in Panama and 12 Things to Know Before Moving to the Dominican Republic. Betsy loves to travel and spend time with her family. Connect with Betsy on LinkedIn.
Comments
guest
Thanks for some great information! Right now I'm living in Mexico, but we visited Turkey last May and would love to be able to return sometime to spend a couple of months or more there in the future. A question...I looked at the list of international schools and they all seem to be primary-to-high-school level. Are there any colleges or universities in Istanbul or Izmir that have programs in English for international students? I wonder, because I have nieces and nephews looking into continuing their education post-grad, and it would seem such a great experience for a young person to live abroad in a place like Turkey.
cormier
Hello Betsy or anyone living in Istanbul, We are moving a family to Istanbul who may need some rental furniture for a few weeks while their household goods shipment is being shipped. Do you have any companies that can rent some basic furniture to allow them to move into their new home? Thank you in advance. Brgds, Robert
Tigerman55
As an expat who has been living in Turkey for the past 20 + years, I would like to point out that it is not easy for a foreigner to obtain work here. If a company needs your skills they can usually apply for a work permit for you. Although you can now apply for a work permit yourself, but this is not that easy and can take a while before you are granted one. Without a work permit you are not allowed to work and if found doing so, can end up being deported. A word of warning if you have a residence permit and wish to move to a different city, you must inform the Emniyet of your moving within 15 days. Failure to do so will result in a fine. This I know from personnel experience.
ece
Betsy, sorry but I am not agree with you at all about the treatment of woman subtitle. I am Turkish woman living in UK almost one year, yet I have been stalked in here by man too (: it is not a unique situation for Turkey. Moreover, I am a blonde Turkish and living in Istanbul having no difficulties going out at night, but of course as a local I know where to go, and yet this is not an unique situation for Turkey too. I always careful when I go out in London because some areas are so dangerous u should never walk alone, and the same goes for Turkey. However, there is an unfortunate thing that there are ignorant people in Turkey too, and commonly women from Eastern Europe countries come Turkey for prostitution thats why may be when they heard a foreign language presuming prostitution. ): but this shouldnt be the case for city center. So it is not because you are blonde. And last I have never seen a man beating a woman in Istanbul or Izmir or any big cities. It has never been a common thing and it is a falony, however in the rural areas there is this problem mostly eastern part of Turkey. But I am 28 years old and have never witnessed this kind of a sitution. It is very unlucky for u to witness a situation like this.
Nazardawood
Thanks for the information above.
Mudhy
Well, because you are coming from the Republic of Plato, I understand your shock to see how bad Turk men treat their wives violently and how they are always having nothing to do but to follow western women in streets. You are so funny lady. We are a Middle-Eastern small family, who lived in Turkey for two years before arriving here to USA six months ago. My wife has the western look, that she is always described here or in Turkey as what you say "cute" in your language. However, this cute woman could live really fantastic life in Turkey. She was always treated with respect and courtesy by all the Turk men and women. Yes, it happened two or three three times during more than 700 days in Turkey that she received impolite request for sex. But I think these few times can be easily diluted in the countless times of dealing with her by the most courteous people we had ever seen. That's why she could always go and come alone to do so many family businesses. Even for joy, she could always go to the mall alone and come in the midnight without anybody to annoy her. On the other hand, when we lived here in USA, the country of Freedoms!!!! she found herself a sexual target in countless situations. This made her here fear to go outside even in the daylight. Now we think that every beautiful woman is, in USA, a potential sex project. By the way, may I ask you a question, how could you know what does the word prostitute translates into Turkish, while we lived in Turkey for two years and we did not know it. We lived in Turkey not within an expat society, to the contrary we lived among them, within their apartment buildings. We were neighbors, but we'd never see signs of violence in their homes, whether with the women or with the children. We used to see them happy families. Also they were so friendly and attempting to know us better and make friendship, but they did never choose to be curios to interfere with our life. We don't know Turkish, but we could deal with them so easily, we could find them the most wonderful society, we did not face the difficulties here although we are supposed to know some English here. I signed in Turkey to lease contracts, they were in Turkish, and I did not understand any word of them, but I signed according to my trust of the realtor, and problem occurred. While here I found every type of fraud and artful dealing with the realtors, all are trying to cheat me. Also, your advise about not trusting even the police officers was perfectly wrong. Yes you are wrong, according to what we have seen. They were so helpful, so sober and so polite. In two years we didn't hear a policeman killed a civil person in Turkey, while in six months we heard this happened several times. You can listen to the news if you don't agree. I can't stop talking about the difference between how good life is in Turkey and how bad is in USA, but I must finish with saying that we are exerting every effort to return to live in the Great Republic of Turkey, the best place in the world, we will get the residence permit there soonest.
terra
I have never seen what you are referring to in the Treatment of Women section, and had the pleasure of many dates with well-behaved, polite, chivalrous Turkish men. I walked alone (within reason) as I would do (with good judgement) almost anywhere. I was never referred to as a fahise or any other nasty word, or followed or even eyeballed in an overtly weird way. Sure there were occasions where guys would be persistent about talking to me , but I have experienced the same in Seattle. I have also been stalked, followed, and solicited for prostitution in Seattle. I think you just have to know your way around and how to conduct yourself. Just like anywhere.
dosemealti
As usual, very straight forward and in depth observations. I am a Turkish man , who lived most of his adult life in Europe and the UK. Now decided to go back and settle in and around Antalya, Nice to meet you all.