10 Tips for Living in Canada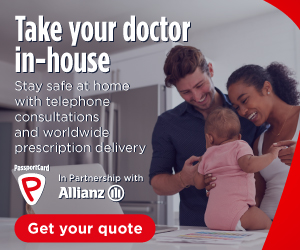 Summary: Expats from all over Canada have shared great tips about living in Canada - Montreal, Vancouver, Calgary and Beyond. Find out what makes it easy, what makes it hard, cost of living and more!
Canada has a lot to offer expats, as the geography and mix of cities, suburbs and country provide a wide variety of places to live. Here are some top tips expats have provided about living abroad in Canada:
1. Expat Life in Canada
Just like in the U.S. and the U.K., where expats live in Canada obviously influences what it's like to live there. In terms of diversity, one expat in Ottawa wrote that "Ottawa, and Canada in general are very accepting for any religion and race it really does not matter up here," whereas an expat in Sherwood Park wrote that there is "no night life and virtually no 'social bar' culture. Edmonton 30 minutes has a growing social scene on Whyte Ave. If you are a couple or single living in the city, it's a must."
2. Meeting People in Canada
Expats in Canada that are looking to meet people have a wide variety of options. One expat in Toronto wrote that "there are lots of social activities in and around where I live. For example, University of Toronto offers all kinds of courses, lectures, classes, etc., which anyone can take."
3. Housing in Canada
As with anywhere else, Property in Canada varies from location to location.
One expat in Montreal offered that the "most important thing is to ask advice from someone independent of the real estate sector. Real estate agents have a huge interest in selling you houses in the area they work and are rarely independent. Locals tend to be biased toward their own neighborhoods. The best advice will come from a relocation agent who is not tied to [a] realtor who can show you all the good neighborhoods for a day, or ask other expats. TAKE YOUR TIME! Act in haste repent at leisure."
Another expat in Vancouver reported that the "cost of housing is less than the UK, but living costs [are] around the same."
4. Banking in Canada
A British expat in Ontario wrote in an expat banking in Canada report to "make sure that you apply for an American Express card well before you leave your home country, as when you move to Canada you will have no credit history. By getting an Amex card in the UK or wherever, you can get a card in Canada by using their "global transfer program."
5. Expat Safety in Canada
An expat in Calgary recommended to expats: "Do your homework! Calgary is a beautiful city, close to the mountains. Anything you could want you can find here. There aren't really very many high crime areas here, just driving through a neighborhood will give you a feel if you want to live there."
6. Starting A Business in Canada
An expat in Vancouver had some advice for anyone who wants to start a business there: "Visit first and decide which localities you like that might offer the type of employment you are engaged in. Then go job hunting or start your business. If the latter, make sure there is enough of a market to provide your business with critical mass. Too many people move to the gulf islands, stay a year then move out because they find they can't earn a living."
7. Working in Canada
An expat in Vancouver shared in an expat working abroad report that her "husband was offered employment" and "we came over on work permits. We have recently applied to extend our work permits and are hoping to become permanent residents. When you make the decision to relocate, then get the paperwork done as soon as possible."
8. Culture Shock in Canada
An expat in Kingston wrote that "[Canadians] are rather strict about everything and seem a bit fuddy duddy about "crossing every T" and "dotting every I." Also so many people wear all black clothing all the time even in summer, it is rather depressing! After exposure to more Caribbean, Mexican it really stands out also huge obesity problem everywhere. A lot of the high rise apartments look dreary and Eastern European.
9. The "English" Language Is Different In Canada
An English expat in Canada remarked that "although we speak the same language, different words have different meanings, and usually require extra explanation until both parties understand each other, but this explanation of [meaning] can be very funny at times."
10. Expect Tough Weather... And Some Vocal People
An expat in Calgary wrote that "right now the US is not a very popular place to be from among Canadians. The older generations politely discuss their feelings about US foreign policy. We have encountered individuals from ages 18 to 30 who have less politely expressed their feelings." The expat went on to recommend that expats preparing to move to Canada should "prepare for the weather, educate yourself about Canadian current events, be knowledgeable about why you see this as a great opportunity, and come experience it for yourself."
About the Author

Joshua Wood, LPC joined Expat Exchange in 2000 and serves as one of its Co-Presidents. He is also one of the Founders of Digital Nomad Exchange. Prior to Expat Exchange, Joshua worked for NBC Cable (MSNBC and CNBC Primetime). Joshua has a BA from Syracuse and a Master's in Clinical and Counseling Psychology from Fairleigh Dickinson University. Mr. Wood is also a licensed counselor and psychotherapist.
Some of Joshua's articles include Pros and Cons of Living in Portugal, 10 Best Places to Live in Ireland and Pros and Cons of Living in Uruguay. Connect with Joshua on LinkedIn.
Comments
wafa
Just a reminder that Canada is as geographically diverse as it is culturally diverse. The lifestyle of living in a city or town on Vancouver Island is not the same as living in Edmonton or Montreal. Do your research first to ensure you are climactically getting what you are looking for. Most Canadians are friendly and accommodating so wherever you touch down you are sure to be welcomed.
guest
Thanks for the info. Another usefu destination for info on topics such as working in Canada among many others is uniivaa.com
bruce15
Is the Canadian job market overdone? I've spoken to a few people who are trying to get a job in Canada but in general its been really hard...Don't know if there is even a point in trying to find something.
NataKass
Thanks for the tips. That helped a lot!
Denis88
Great tips - thx for it!
guest
Canadians should appreciate an American wanting to get out of the US. We want to get out because of all the problems you blame us for. Treat us as one of you, not some horrible stereotype of an American you think we are !